Growth Table Design Exploring Expandable Modern Furniture for Kids and Adults

Furniture Accessories

Interior Design Ideas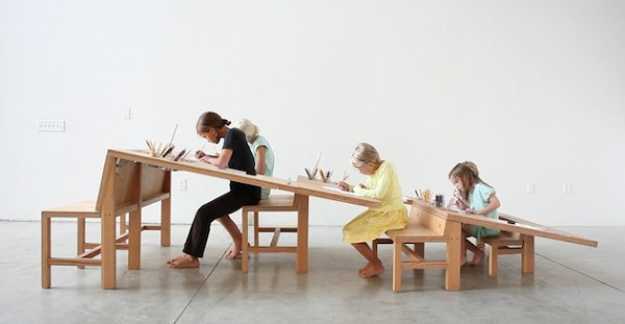 Large drawing table for kids and adults
kids playroom ideas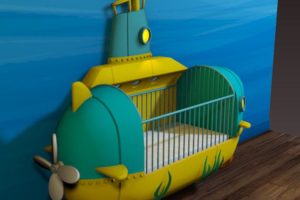 Growth Table is an experimental modern furniture design that combines a large inclined table surface with incorporated storage and benches for kids and adult of any age and height. Made of marine plywood, this kids table is durable and comfortable for young kids, their teen brothers and sisters, parents and grandparents.
The Growth Table designed by Tim Durfee and Iris Anna Regn, www.durfeeregn.com/work/testing/ is simple and versatile. It can be used by a family with kids, accommodating children, teens and adults. The wood furniture piece is ideal for a group of people of different ages. Is creates an instant connection between generations united by the simple act of drawing or writing.
Children impulsively indulge in spontaneous mark-making when presented with a place to sit, a rightly-positioned surface, and colorful instruments with which to draw. The Growth Table creates these conditions, encouraging older children and adults to share  time enjoying art projects.
Large kids activity table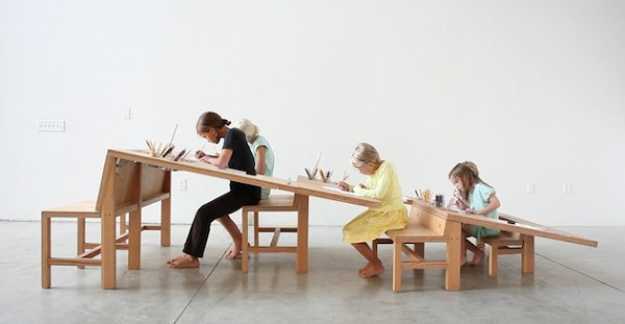 The wood table structure is durable and warm. The adults and kids table can be used in public outdoor or indoor spaces, creating spontaneous social behaviors that are exceptional, familiar and pleasant.
The table design allows to create small and large surfaces that can enrich kids playroom ideas, creating inviting and spacious interior design for children of different age. Expanded table design is great for a large group of people also. It can transform a public interior into a literal drawing room for all ages.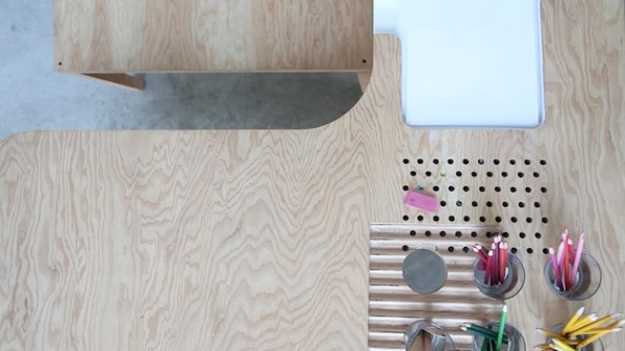 Modern tables for kids
Modern furniture for kids, top 15 creative tables for kids rooms
Ergonomic desk for young kids study area
Kids furniture, kids table design for animal lovers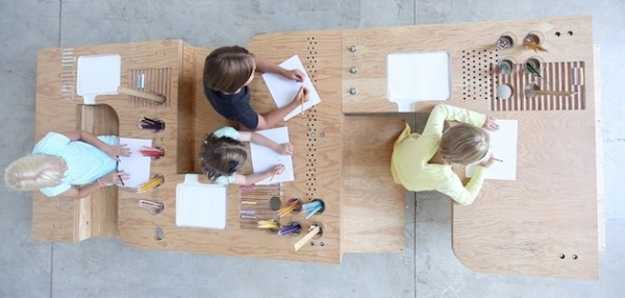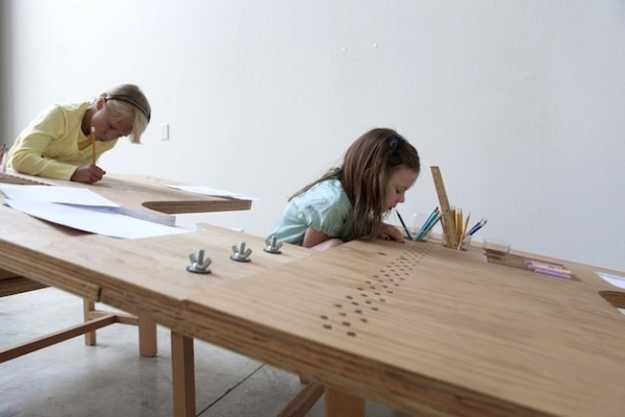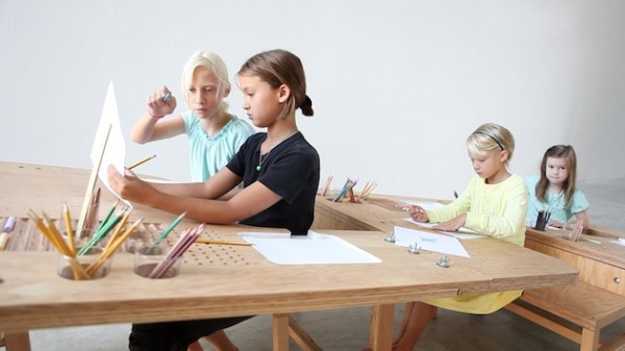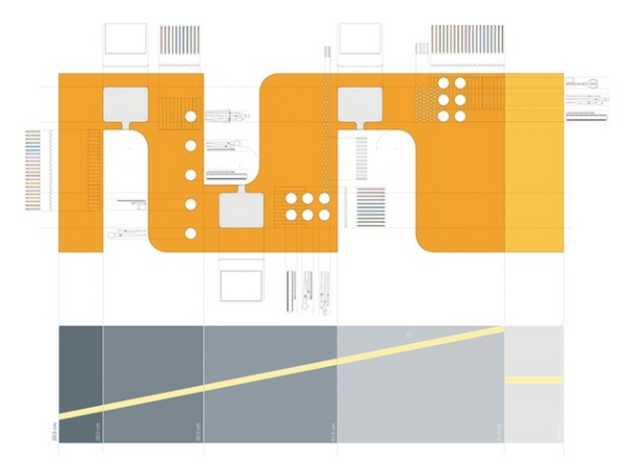 More from unique furniture

Recycling is a creative, Green, modern way to create something new, exciting, original, stylish for your home interiors. Do-It-Yourself projects are...
and enjoy free articles sent to your inbox