Fantastic Ceramic and Moss Art Inspired by Japanese Rock Gardens

Decorating Ideas

Outdoor Living

Plants and Flowers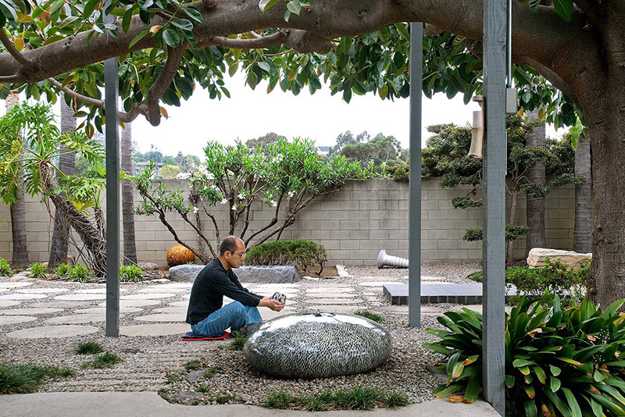 Japanese garden design with moss growing on a ceramic decoration
japanese garden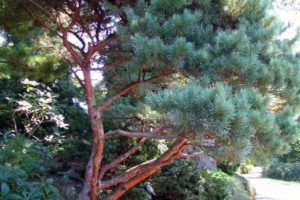 Each ceramic and moss art piece show coexistence and harmony of a flattened spherical form, ranging from one to four feet in diameter. A water drop like art works are created with live green moss. Ceramic pieces are perforated with small holes, in which the artist plants moss.
Amazing ceramic and moss art pieces grow in the shade and mist, showing elegant integration of ceramics and horticulture for natural landscaping design by Mineo Mizuno.  The artist enjoys traditional ceramic work, adding a fresh touch to creating natural outdoor decorations for harmonious landscaping design.
Ceramic and Moss art is meditative and elegant, pushing boundaries and creating unorthodox, unusual and surprising landscaping design with a flavor of tranquil and natural Japanese gardens. Ceramics represent rocks, stability and timeless elegance.
Fabulous ceramic and moss garden decorations and art objects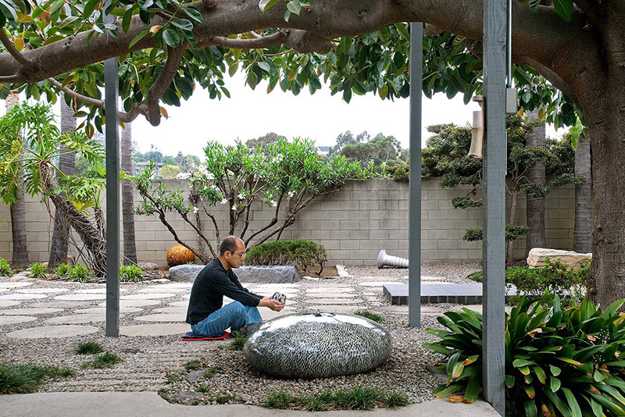 The love of nature and creative crafts can be elegantly expressed in the combination of symbolic dead ceramic frames and alive, growing in a variety of shapes planted moss. Ceramic shapes are reminiscent of rocks in Japanese garden design. Covered with growing moss, they are changed while staying meaningful.
Ceramic and moss decorations are perfect for Japanese garden design,  adding fresh green color, different textures and intricate shapes into natural landscaping ideas. Moss is a great material for decorating gardens in natural style. These plants require little maintenance and are ideal for northern shady garden designs.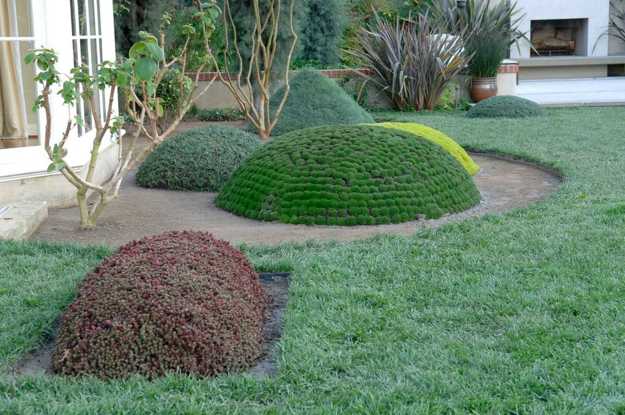 Moss is not afraid of humidity and temperature changes. It just need fresh clean air to survive. Garden decorations and sculptures made of moss look beautiful ad unique, creating fantastic garden design in natural style.
Rocks in Japanese gardens, building rock garden and backyard designs
Japanese rock gardens, landscaping ideas and oriental garden design
Tsukubai water fountains, Japanese garden design ideas
Artistic garden decorations with moss, designed by Mineo Mizuno, www.mineomizuno.com/moss.html look amazing, creating connection between traditions and modern lifestyle and symbolizing life. Outdoor fountains made with ceramic and moss are called teardrops, because they look like water drops. They provide elegant and beautiful garden decorations for outdoor living spaces.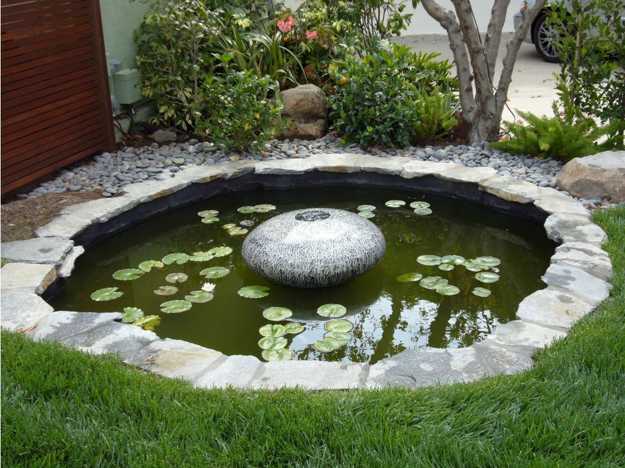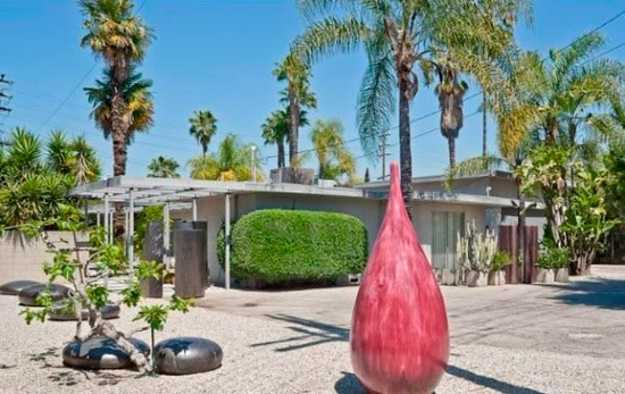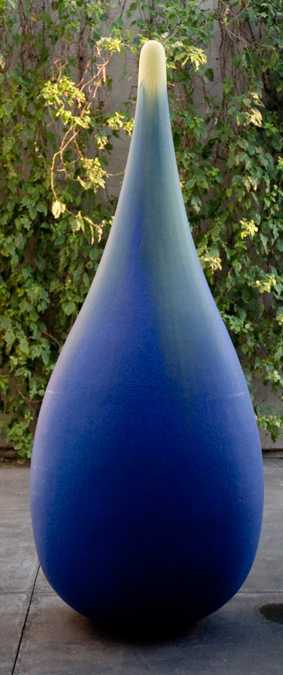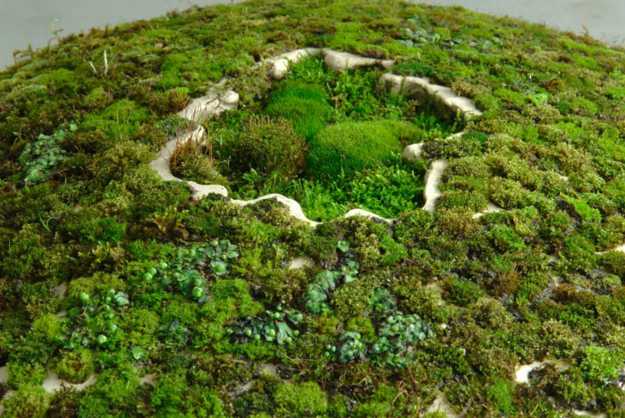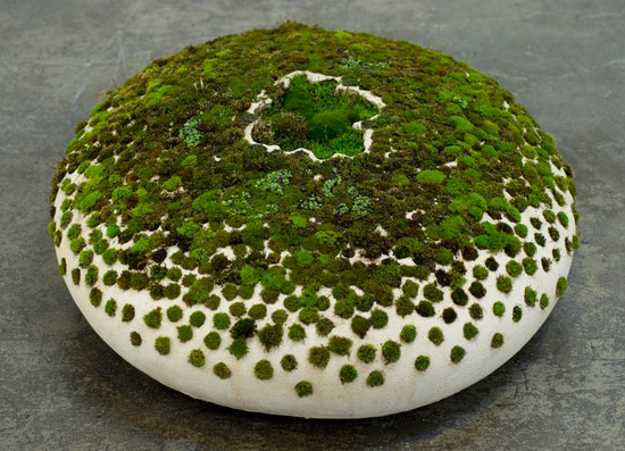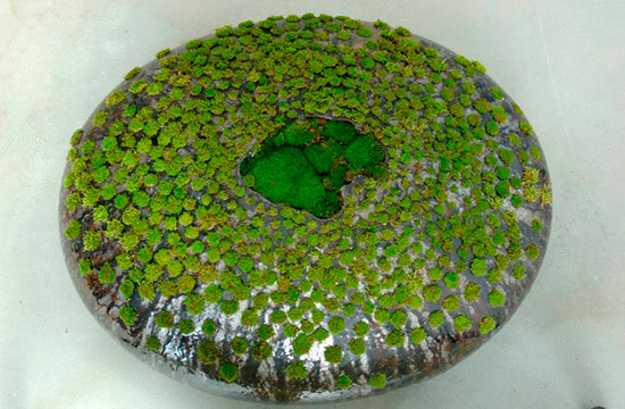 More from backyard landscaping

Beach-style swimming pools are gorgeous water features that add a unique look and comfort to modern yards. Complete with rim-flow waterfalls,...
and enjoy free articles sent to your inbox