Coffee Beans Centerpiece Ideas, 25 Crafts for Table Decoration

Decorating Ideas

Dining Room

Holiday Decor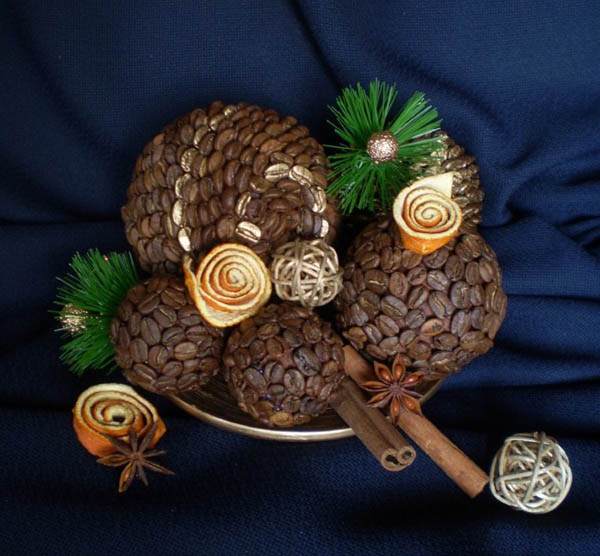 Crafts and centerpiece ideas for table decoration with coffee beans
eco gifts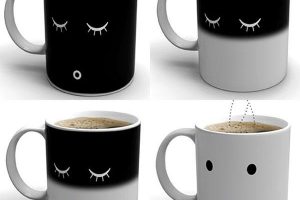 Coffee bean centerpiece ideas are simple and cute. The smell of pine or fir trees may symbolize winter holidays for many of us, but the pleasant aroma of coffee beans can symbolize cozy and warm family and friends gathering.
The intoxicating scent of coffee beans and centerpiece ideas are something totally wonderful for any special  occasion and party table decoration, whether it's Thanksgiving or Kwanzaa, Hanukkah or Christmas, Valentines Day or Mothers Day. Little details may vary for each holiday, creating meaningful table centerpieces that bring the seducing aroma of coffee beans.
Coffee beans are excellent materials for craft projects and making holiday decorations. You can use coffee beans in many interesting ways, creating pleasant atmosphere and striking table centerpieces in any time of the year.
Coffee beans table centerpieces, home decorations and gift ideas
Crafts and centerpiece ideas for table decoration with coffee beans
Coat the flat edge with glue on a wide ribbon and use coffee beans for chandelier, window and table decoration. Add butterflies or floral designs, cranberries or popcorn, dried fruits or green branches for a totally ecological, biodegradable ad unique table centerpieces and home decorations.
Spread the coffee beans around the table and use a coffee beans table centerpiece for impressive party decor. Make place cards with names written in your best scripts and few big fat coffee beans glued on the inside back flap to anchor place cards to the table.
Handmade home decorations, table centerpieces and gifts
Pile a fresh bag of coffee beans in a fabulous new mug to make a beautiful base for a table centerpiece made of coffee beans, adding seducing aroma to Thanksgiving, Kwanzaa, Hanukkah, Christmas, Valentines Day or Mothers Day party table decoration.
Switch and socket plates with decorative plants and flowers, wall decorations
Creative paper craft ideas, amazing paper art by Su Blackwell
Make home decorations and table centerpieces with coffee beans. Miniature coffee beans trees decorated with red hearts or flowers, butterflies or colorful buttons, pine cones or dried fruits make excellent Thanksgiving, Christmas, Valentines Day or Mothers Day presents.
Handmade window sill decoration and centerpiece idea, miniature tree made of coffee beans
Coffee beans can be used instead of pebbles or colored glass beads in attractive bowls and glass vases for designing gorgeous table centerpieces that surprise and delight.
Home decorations made of knitted fabric and felt, handmade decorative accessories and gifts
Felt rose bud basket, craft ideas for green home decorating
Delicious hot drinks made of fresh coffee beans, combined with coffee scented candles, vanilla sticks and your favorite cake or cookie recipe are wonderful, inexpensive and eco friendly table decoration ideas for a warm and special Thanksgiving, Christmas, Valentines Day or Mothers Day party.
Unique holiday table centerpieces and handmade birthday or Mothers Day presents
Here are 20 beautiful table centerpiece ideas  that are inspiring and elegant. A pound of coffee beans will make any holiday extra special and Thanksgiving, Christmas, Valentines Day or Mothers Day presents unforgettable.
Creative floral arrangements, Mothers Day presents and table centerpieces
7 creative ideas with plants and flowers, Mothers Day presents

Pink is one of the most ubiquitous and versatile Christmas colors that are perfect for elegant table decoration. The tender, pale...
and enjoy free articles sent to your inbox