Architectural Redesign Project Turning Old Bungalow into Modern Reading Room Design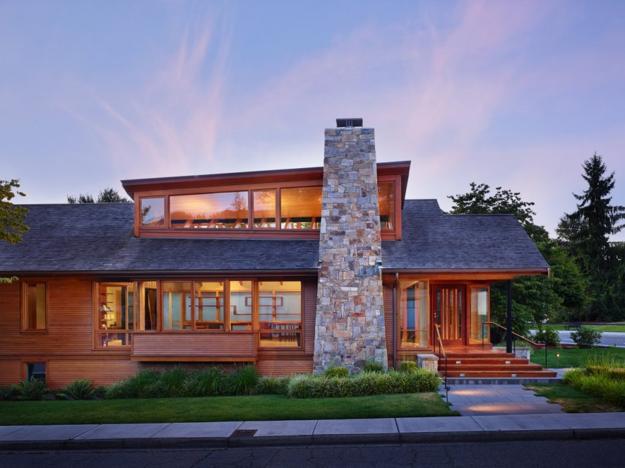 Modern architectural design with large windows and beautiful stone fireplace
DECORATING SMALL APARTMENTS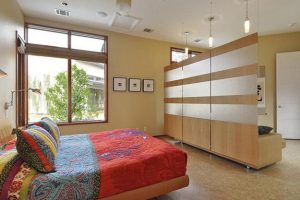 A new reading room for The Christian Science Church in Issaquah, Washington is designed by FINNE Architects. The team completely transformed an old bungalow, originally built in 1905, into a modern and strikingly beautiful modern building with a gorgeous, beautiful and bright reading room design.
The modern interior is filled with natural light, offering a perfect place for study. The architects envisioned the Reading Room as a conversation between past and present, creating fabulous architectural interiors that connect the generations of readers. Natural wood and modern interior design ideas created a welcoming room where one can easily find his inner peace, contemplate, relax and read.
Anchored by a new reflecting pool on the corner of this modern building, the new Reading Room design blends modern ideas and traditional building materials, reflecting contemporary architectural design trends and creating cozy space with traditional vibe. Bright and spacious, the modern architectural interiors are warm and inviting, connecting the reading room design with the surroundings.
Old house redesign into modern Reading Room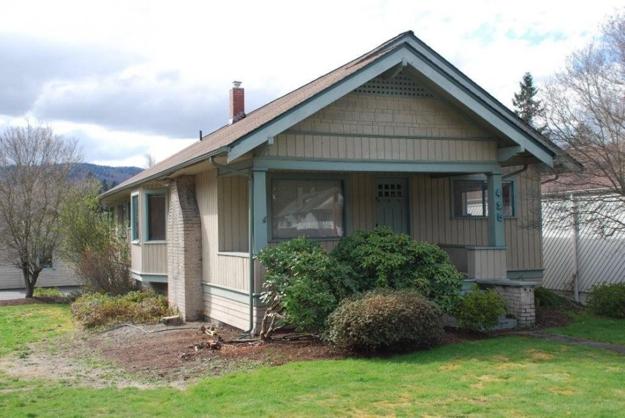 This amazing redesign project removed room partitions creating spacious architectural interior with light and luminosity. The existing fireplace has been renewed. The combination of natural wood and stone looks very attractive, adding comfort and coziness to modern interior design. New exposed ceiling beams add to traditional look and beautify wooden interior design.
The reading desks feature crafted details that turn desks into unique furniture items. The Sapele wood desks are supported by a series of cast-bronze legs with an intricate bas-relief pattern on the leg surface.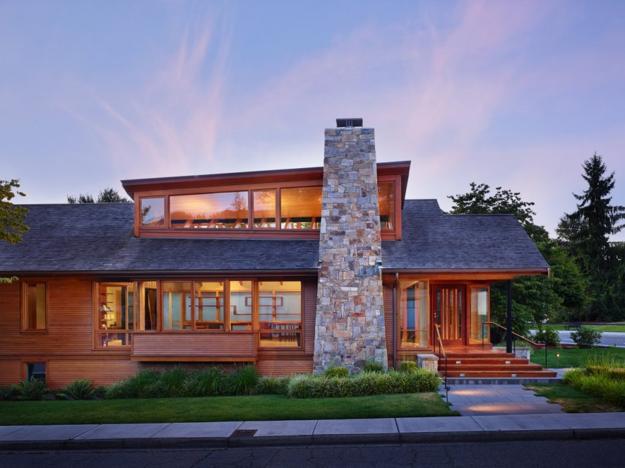 The bronze patterning continues onto the desk surface itself, forming a beautiful flush juxtaposition of bronze and Sapele wood. The Reading Room feature sustainable design created by FINNE Architects, www.finne.com/. The architects chose low-energy consuming materials which are beautiful and eco friendly.
links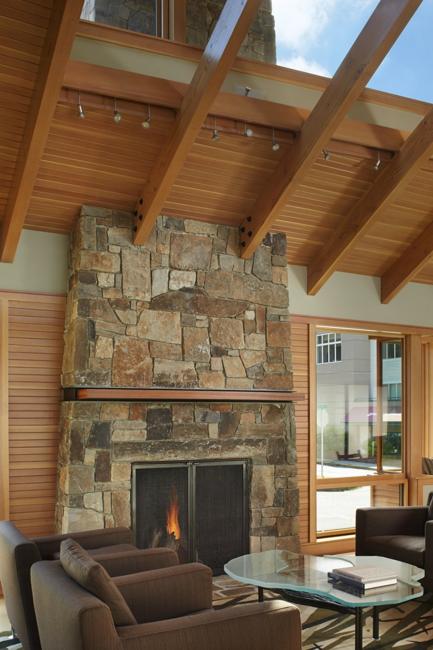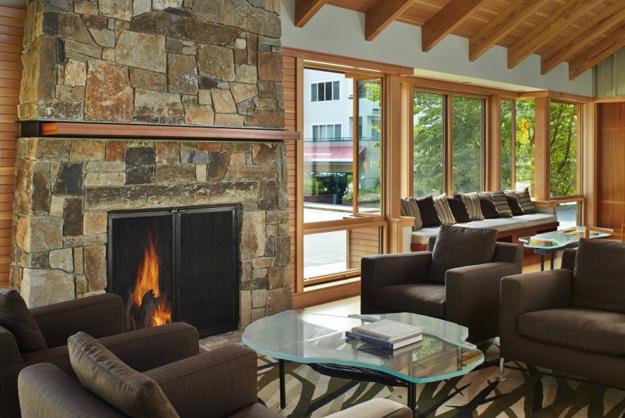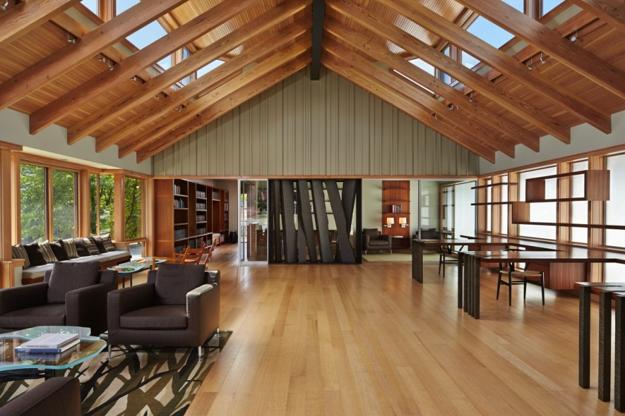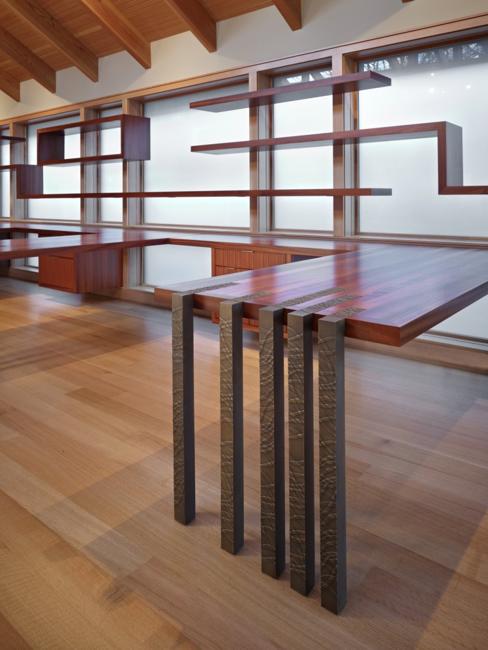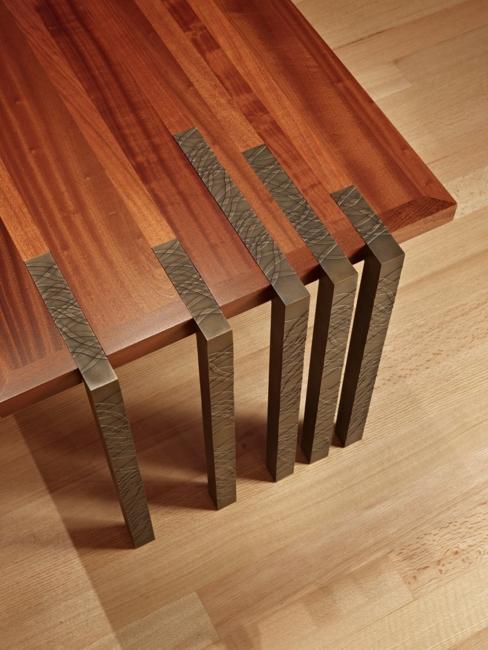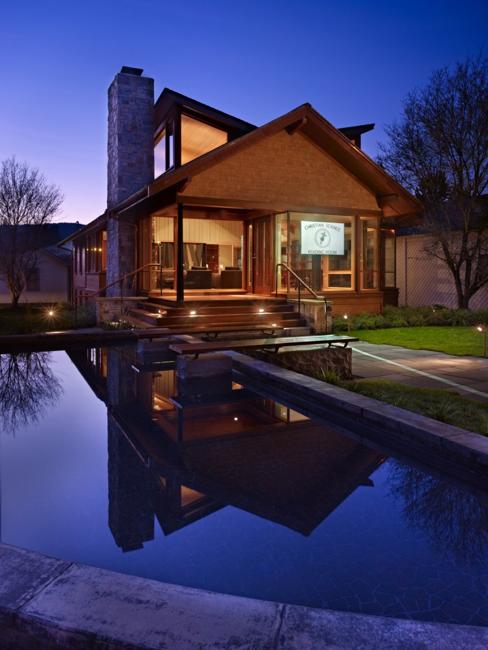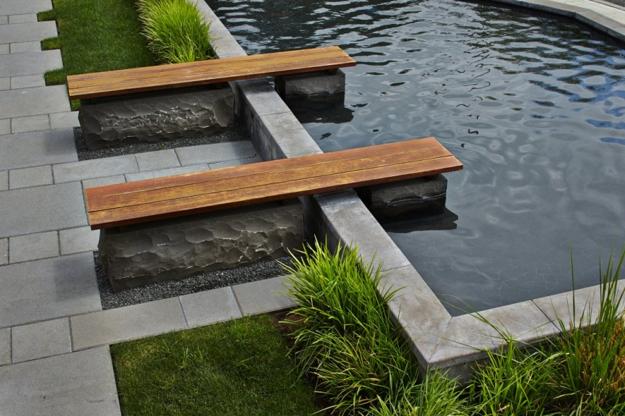 More from architectural interiors

Wildwood House by Giulietti Schouten Architects offers spacious and bright home interiors enhanced by gorgeous views of the surrounding forest. Concrete...