30 Exercise Room Design and Decorating Ideas, Gym Membership Alternatives

Fun Rooms

Interior Design Ideas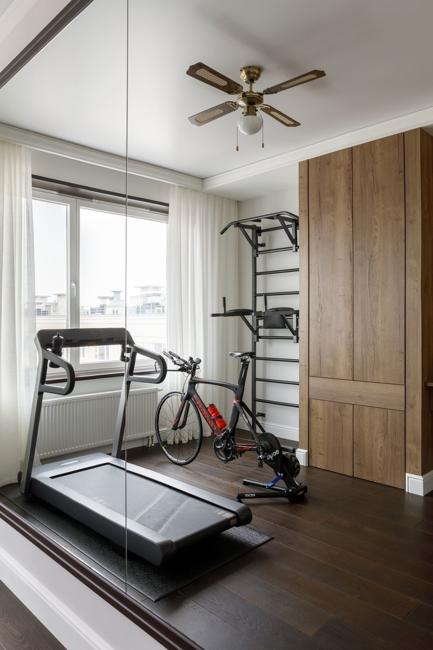 Modern small gym design, space-saving exercise room equipment
save money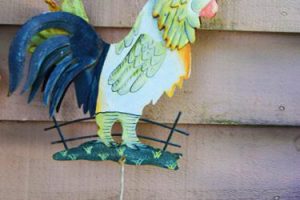 Home exercise rooms are convenient alternatives to gym memberships. With the way things are today, the latest trends are to stay away from public places and keep exercising to be healthy. Adding an exercise room to your home is one of the ways to achieve these goals. Eating right,  sleeping enough at night, and minimizing stress are essential parts of a healthy lifestyle. However, healthy living is not about eating and exercising only.
Working to control these things promotes better living, but designing a beautiful and functional home gym brings ultimate comfort, saves money, and gives a modern vibe to your home. If you want to have a home gym, stay fit, and save money, here are room design and decorating ideas from the Lushome collection.
Inspiring home exercise room, design ideas
Colorful, quick weight-changing dumbells, new design for small spaces
Home exercise room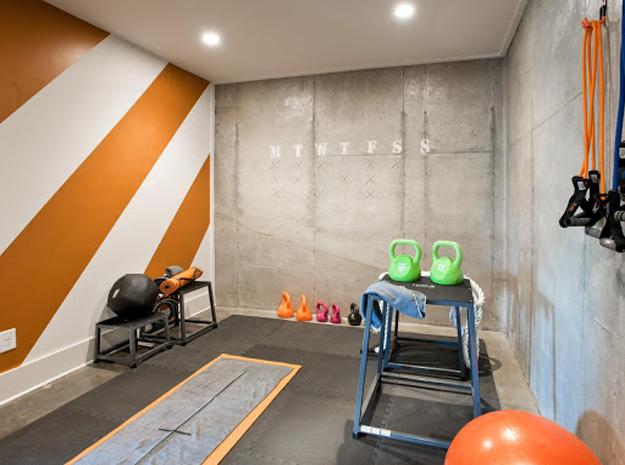 Room flooring ideas
Zen Circus chair design, a hanging hammock chair for exercising
Kids' playroom ideas, mini-gym design inspiration
Washing clothes while exercising, a surprising new design idea
Flooring, exercise equipment, and the TV are the critical components of home gym design.  Contemporary flooring is vital to healthy and comfortable room design. The flooring material needs to support your movements and absorbs shocks while protecting your joints. Something like interlocking padded exercise room flooring is a good choice for home gym design.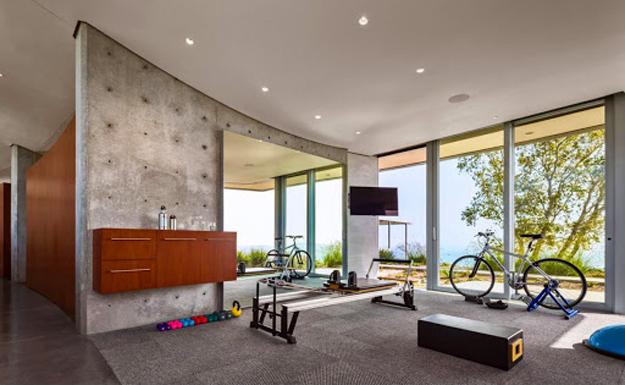 Equipment and space-saving ideas
The exercise room design plan includes the right equipment and its placement layout. If you have a small space, you want versatile equipment that you can use for various exercises. Free weights and an adjustable bench press, a treadmill, or an elliptical machine for cardio workouts are perfect choices. Also, you can use hooks on the wall or on the door to hold resistance bands and a jump rope.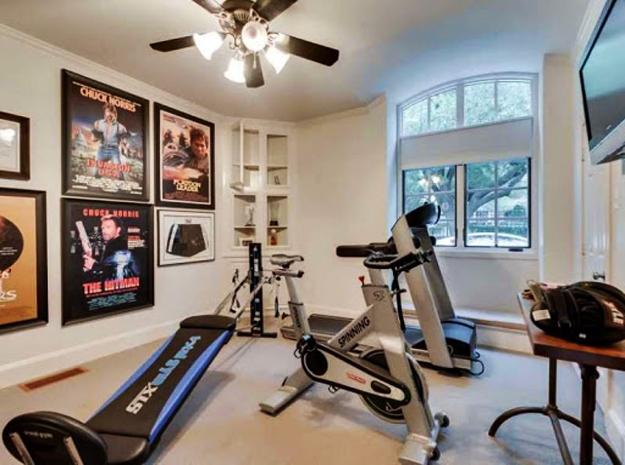 Gym room decorating ideas
Installing a big wall mirror helps control the posture and correct form, which maximizes the effectiveness of workouts and prevents injury. You can mount a flat-screen TV on the wall and use it for watching cardio or yoga workouts, movies, favorite shows, and news programs.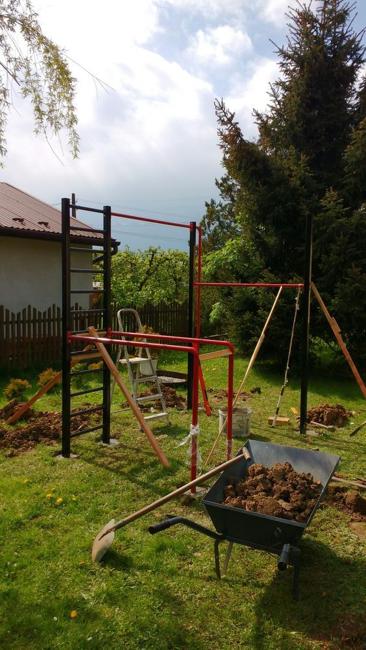 Room makeover ideas
If you have an empty room in your house, you can transform it into an exercise room. Room decorating needs to change, turning the space into something functional instead of elegant. You can add modern windows to the exercise room design and brighten up space. Proper lighting design helps you feel energize and provides a professional look to a bright gym room.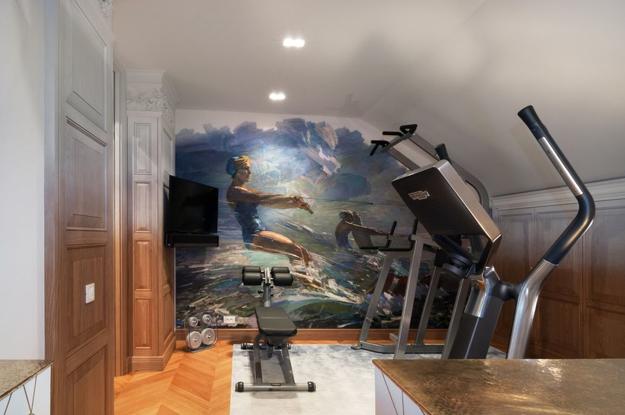 If you live in a small home, like fresh air, you can create an outdoor gym turning a backyard corner or balcony into an exercise space. Indoor or outdoor exercise rooms are a convenient alternative to public gyms that help save money and stay away from the crowd.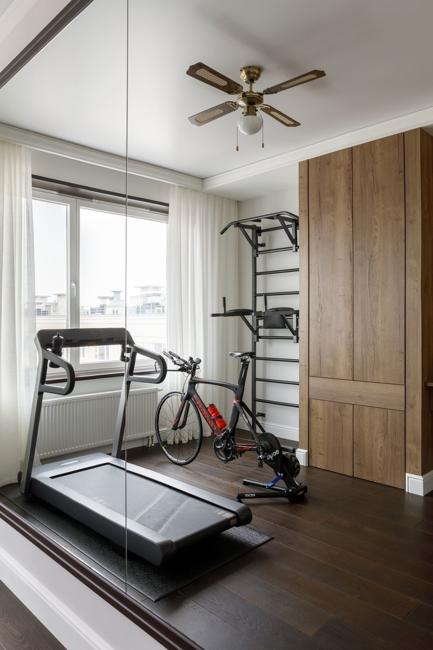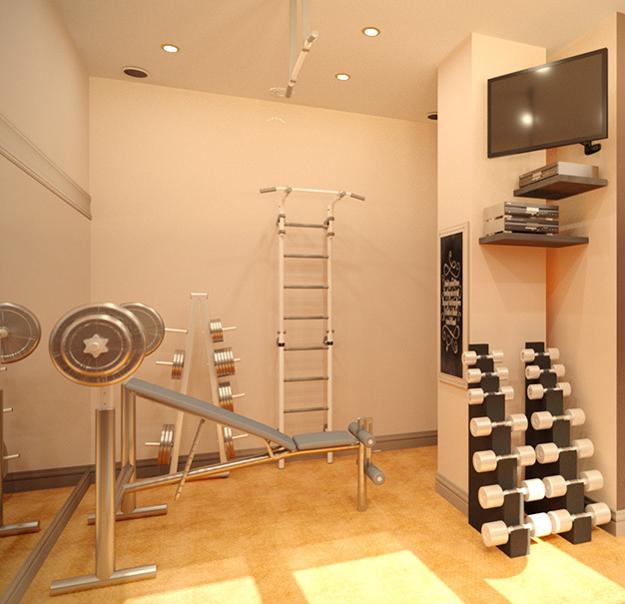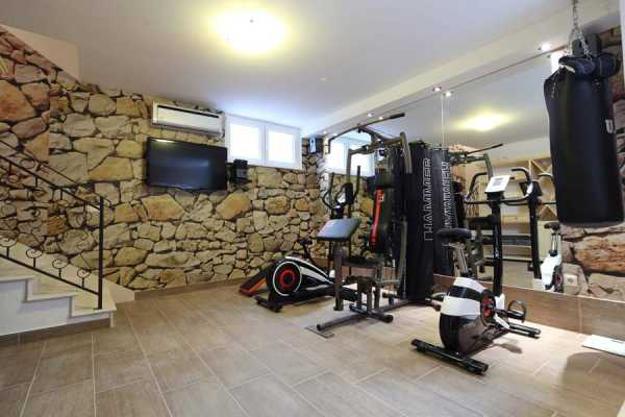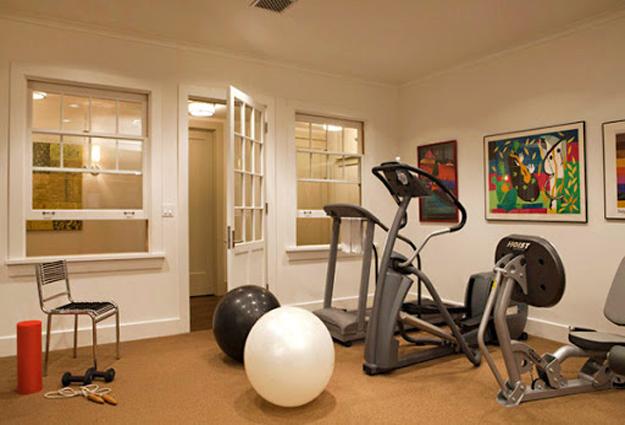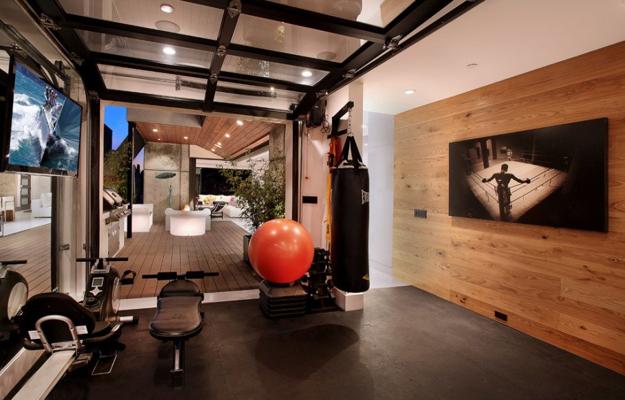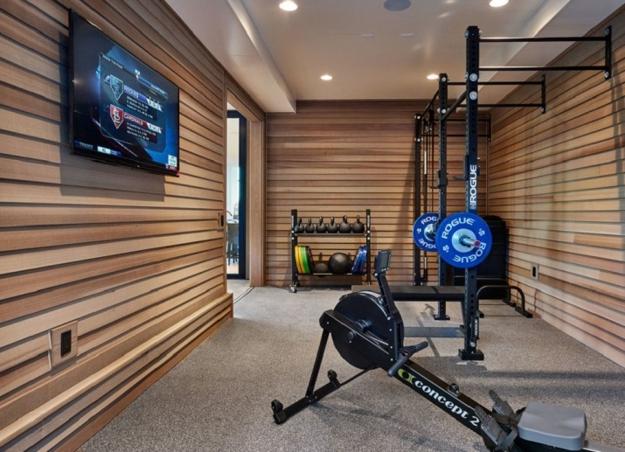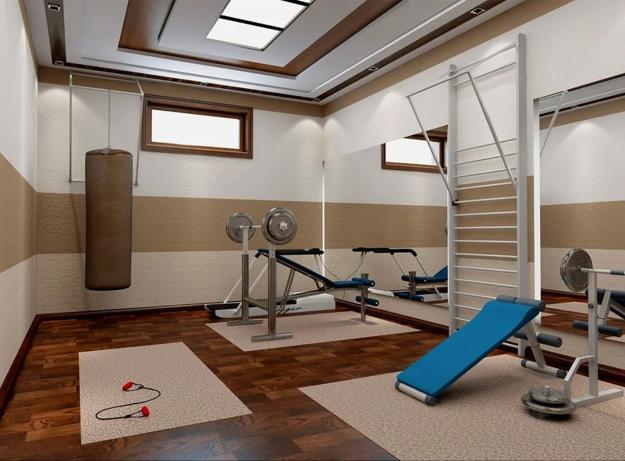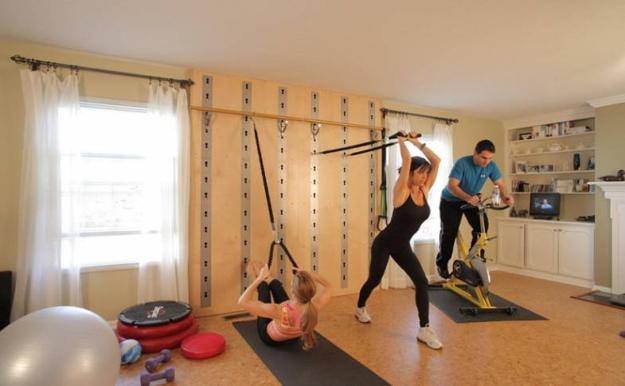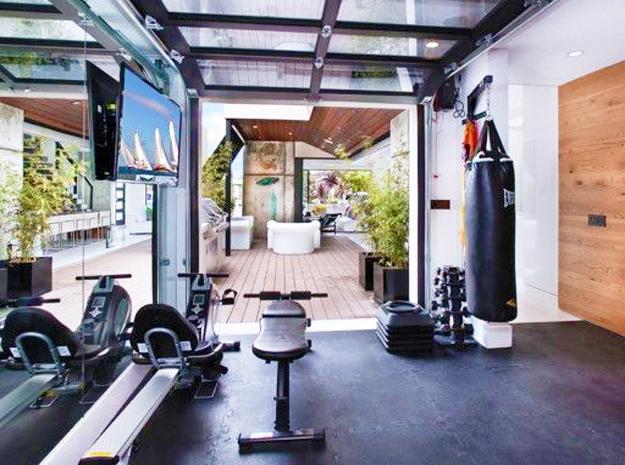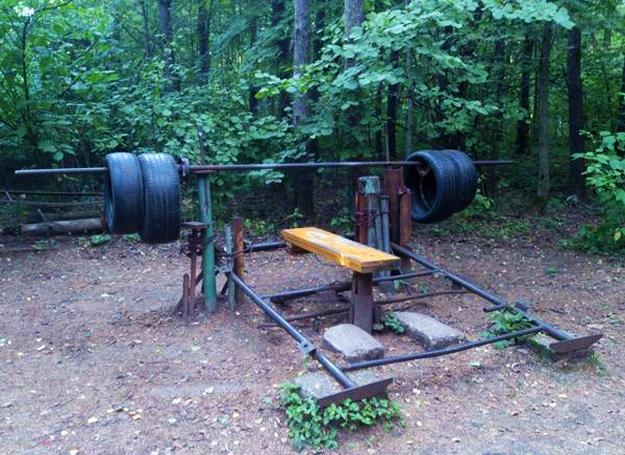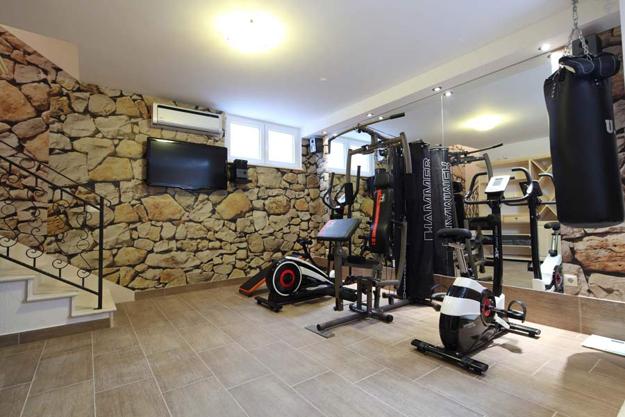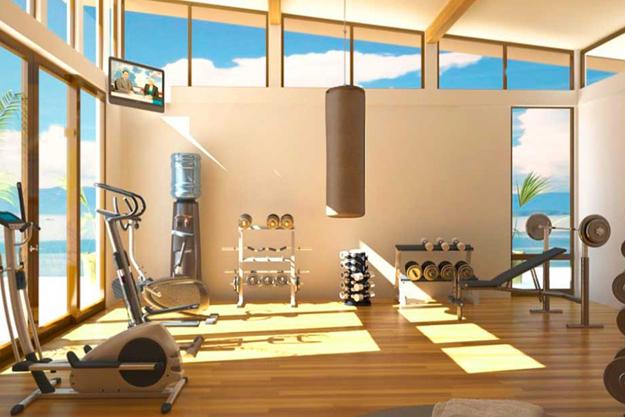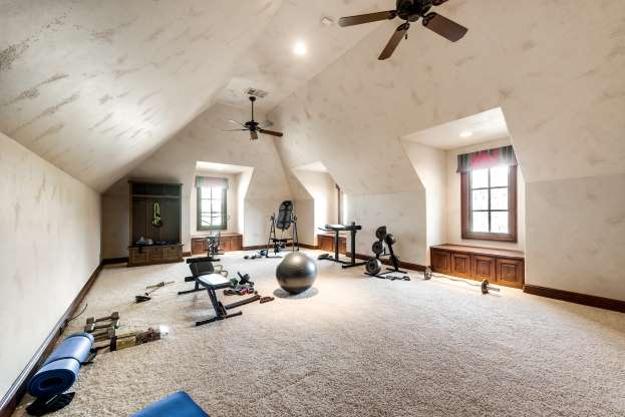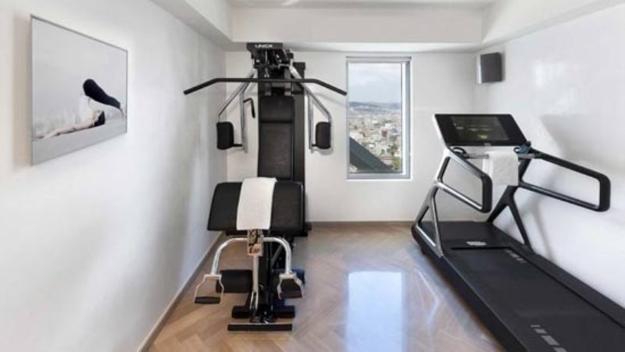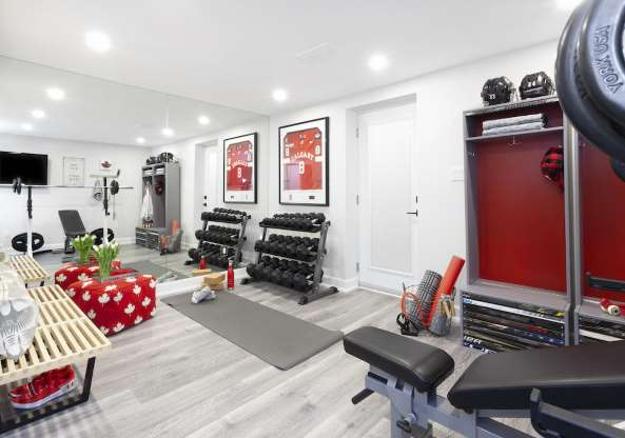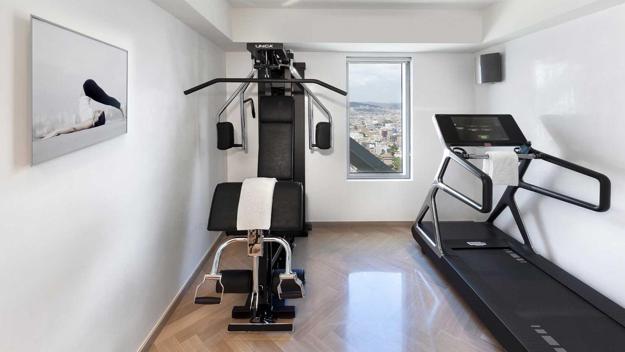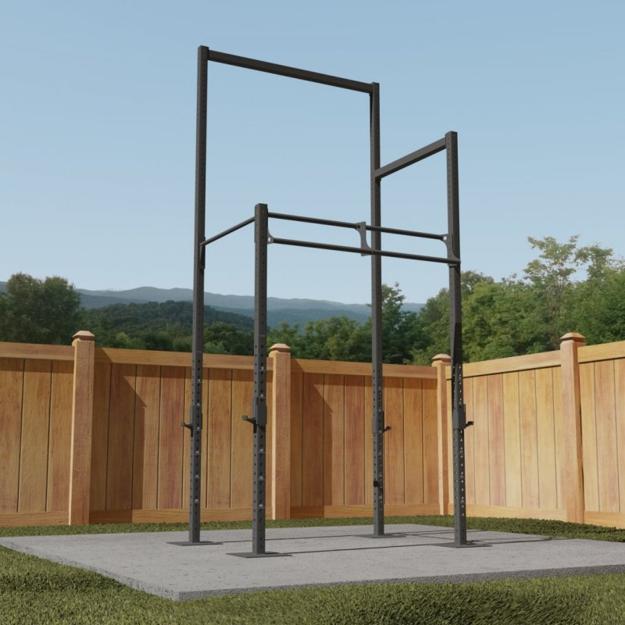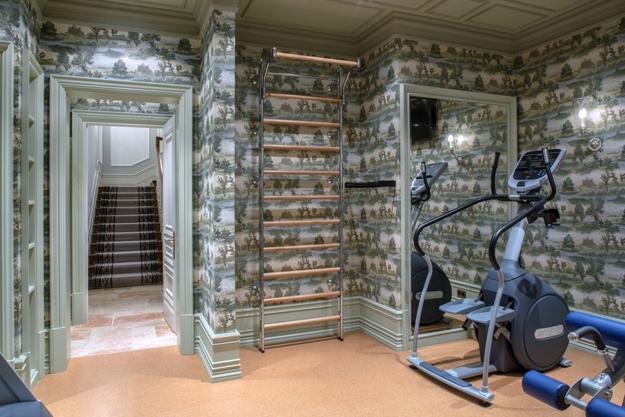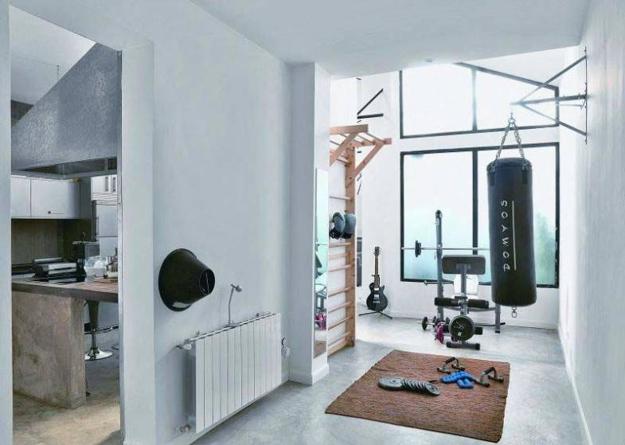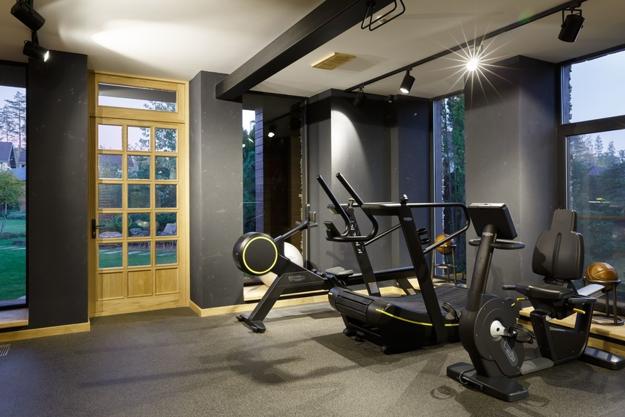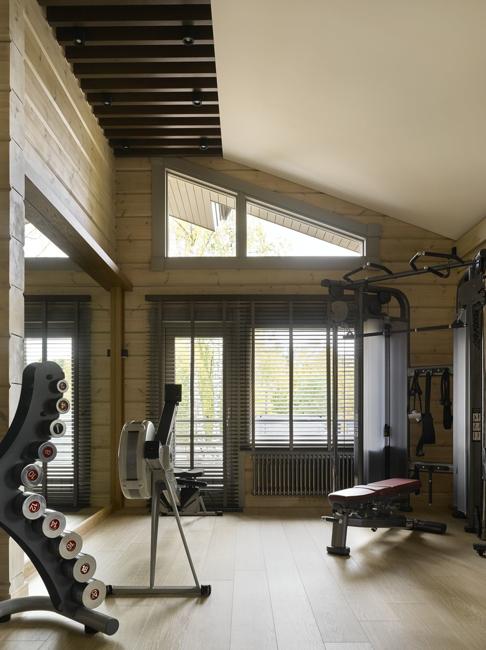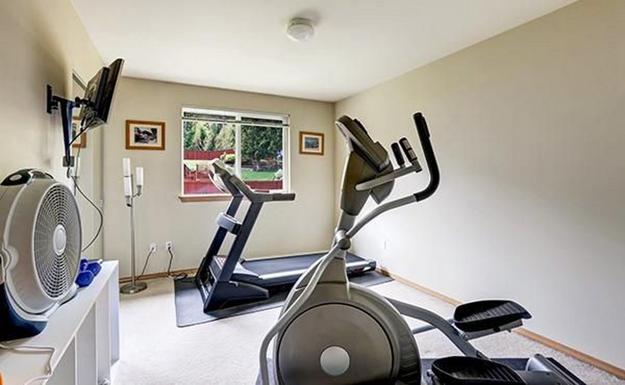 More from room decorating

Throw pillows in various colors, designs, and patterns are one of the easiest ways to refresh your room design and inject...
and enjoy free articles sent to your inbox