10 Modern Ideas for Easter Eggs Decoration

Decorating Ideas

Holiday Decor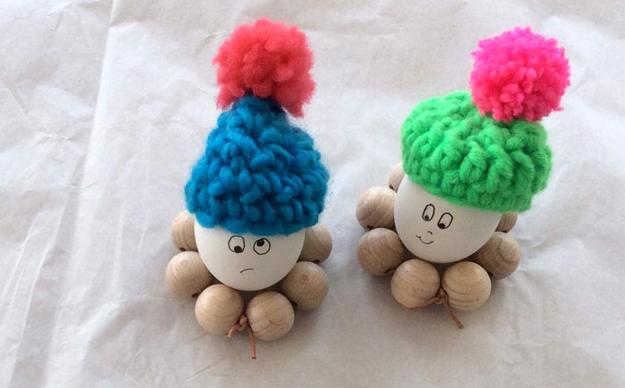 Easter ideas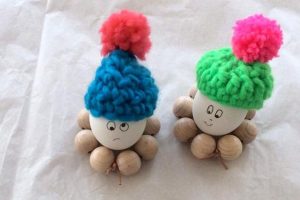 Dyed eggs are an ancient tradition, but modern ideas for Ester eggs decoration offer quick and spectacular ways to turn ordinary chicken eggs into terrific art objects and symbolic Easter decorations. Lushome shares a few modern ideas for Ester eggs decoration that demonstrate what people can do with white eggs, playing with geometric patterns, colors and various painting techniques.
Ester is a beautiful spring holiday which inspires and delight bringing bright colors and creative design ideas into home decorating. With advent of Christianity, Ester eggs decoration ideas became very popular, constantly transforming and reflecting the latest trends in decorating.
Eggs decorations are true works of art now. Eggs can be adorned with carved designs and bold color combinations. Vinyl stickers and geometric patterns, fabrics and recycled paper give unique look to white eggs shells and allow to create amazing, unusual, creative and modern Ester decorations.
Eco friendly Ester eggs decoration with natural colors
Modern ideas for Ester egg decorations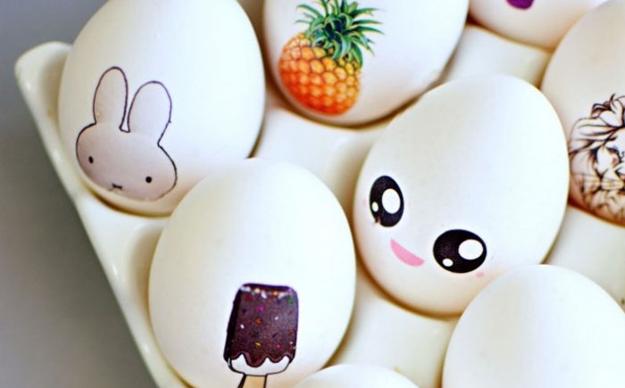 Ester ideas are bright and colorful. All Ester ideas in all Christian cultures symbolize the arrival of spring and beginning of new happy life. Ester eggs decoration is beautiful, bright and meaningful. Decorating ideas for Ester eggs blend the symbolism with creativity, blend old traditions and modern ideas to create very unique, special and joyful spring holiday.
1. Easter eggs decoration with color is simple and impressive. Modern ideas for Ester eggs use eye-catching hues and creative dyeing techniques to achieve interesting coloring effects. Easter eggs decoration with a spray of acrylic paint and hand drawn images created with markers.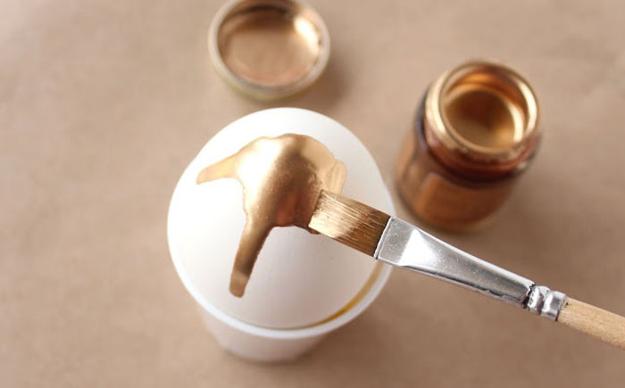 2. Eco friendly Easter eggs decoration with natural dyes. Food, red wine and spices, like turmeric and paprika or blueberries juice are natural dyes that give a natural look to Ester eggs which never go out of style. Green grass and flowering plants, moss and small branches help add a natural look and charm to handmade Easter decorations.
Creative Easter eggs decoration ideas for spring table decor
3. Non-toxic Easter eggs decoration with chalk and markers is one of modern ideas that allow experiment with various patterns.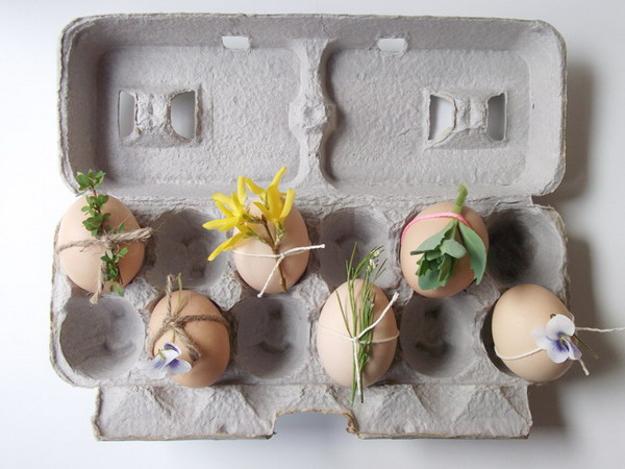 4. Easter eggs decoration with adhesive tapes or decals is simple and quick. Pieces of a colorful tape in various sizes and shapes quickly transform white egg shells into unique and original Ester decorations. Easter eggs decorations with decals adds wonderful themes to white eggs shells and allow to personalize the holiday decorations for kids and adults.
Watercolor painting ideas for artistic Easter decorations
5. Golden color shades and silver tones are modern ideas for Easter eggs decoration in vintage style.
6. Constellations are a nice decorating theme for blue Ester eggs. Nature inspired designs, like green leaves patterns, flower designs, animals and tree images are symbolic, modern and very attractive.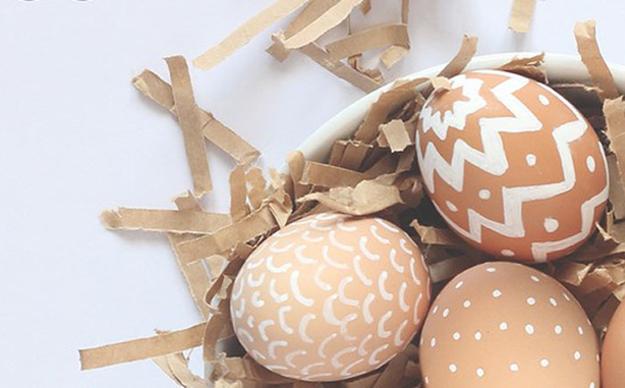 7. Knitted and crochet designs add a warm touch to modern Easter eggs decoration. Hats, pants or skirts help dress up eggs shells and create fun characters for modern Ester decor.
Modern ideas, Ester eggs decoration with colored pencils and markers
8. Easter eggs decoration with neon colors bring retro modern ideas into spring homes. Neon paint colors look bold and beautiful, setting a lovely atmosphere and matching other Easter decorations in retro styles.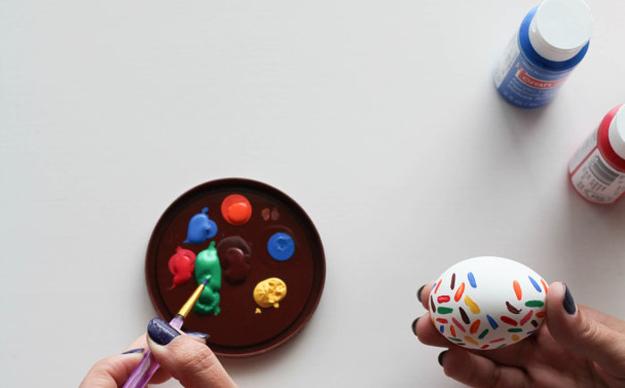 9. Easter eggs decoration with lace allow to enhance vintage style holiday decor. Ester eggs adorned with lace are gorgeous spring decorations.
Easter eggs decoration in retro styles
10. Easter eggs decoration ideas for men require making wooden stands for these spring decorations instead of traditional baskets and plates. Wooden stands with colorful Easter eggs on the table look original, exclusive and very stylish. Wooden stands can be adorned with lace or beads or left with rustic look which enhance contemporary design.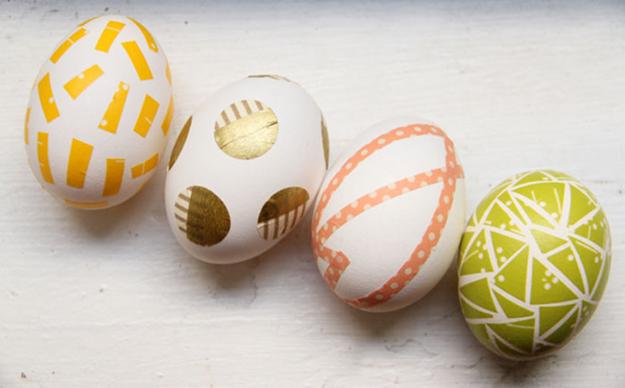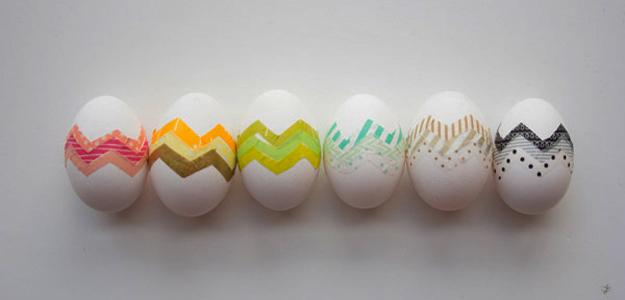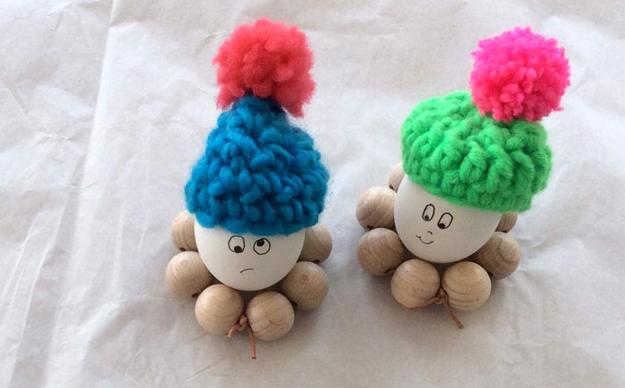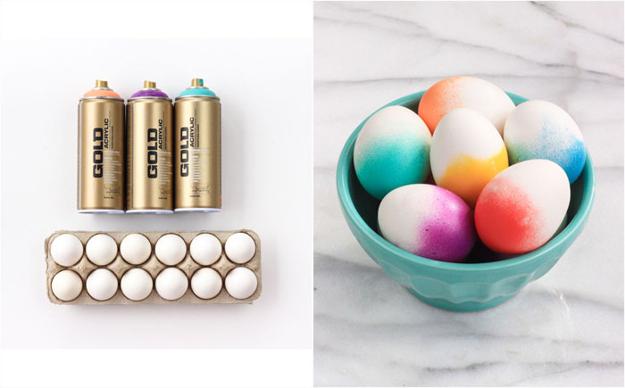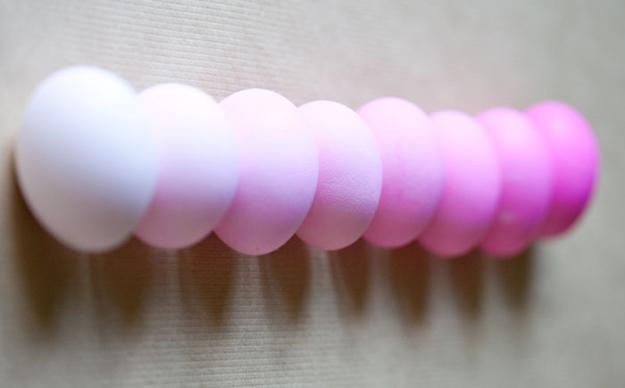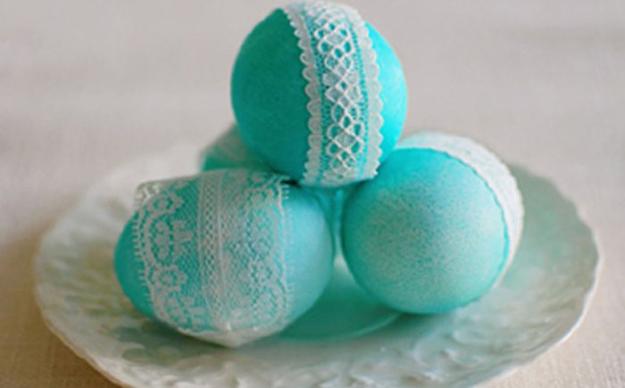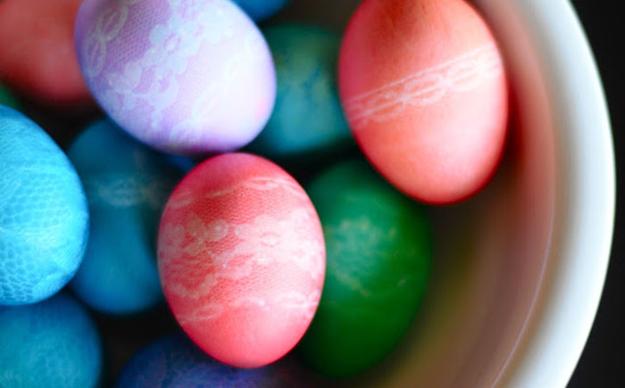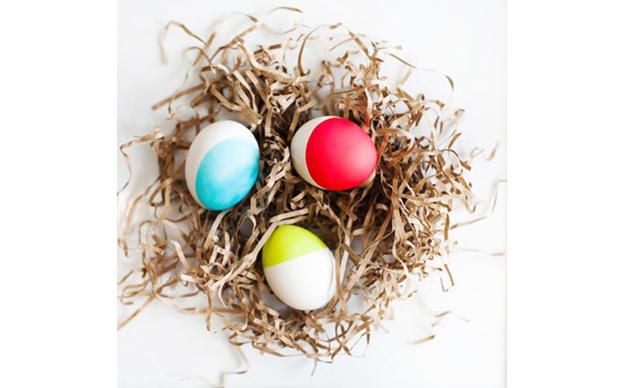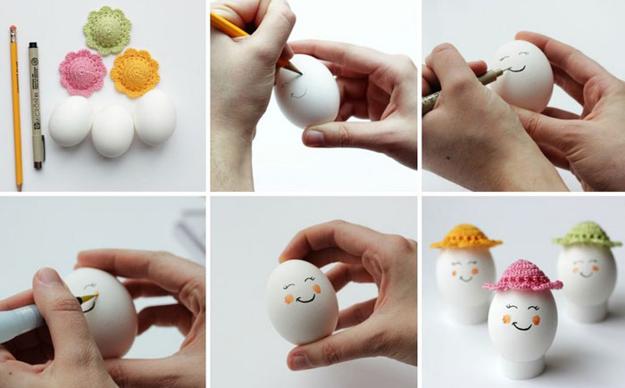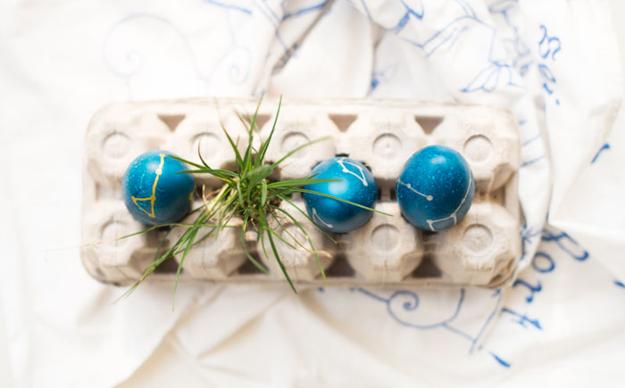 More from make decorations

Creative Easter ideas offer many quick and easy techniques for spring eggs decoration. Instead of dyeing eggs, try decoupage turning Easter...
and enjoy free articles sent to your inbox