Unique Lighting Fixtures Inspired by JellyFish from Roxy Russell Design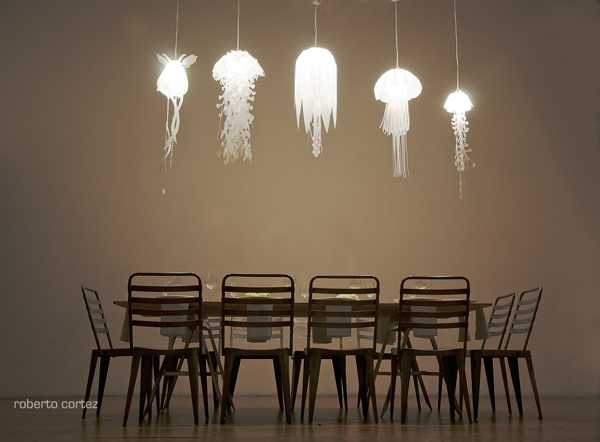 lighting fixtures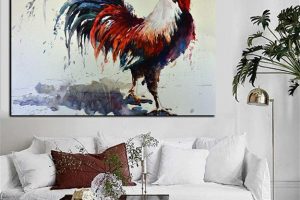 Unique lighting fixtures from Medusae Collection are jellyfish shaped pendants. Their slender shapes and long flowing hair add an amazing character to modern interior design and decor, offering beautiful pendant lights and chandeliers.
Symmetrical lighting fixtures, inspired by jellyfish, look classy and elegant, providing pleasantly glowing light. Asymmetrical pendant lights add interest to interior design, enhancing decor ideas with soft light. These semi-transparent floating overhead lighting fixtures create an ethereal atmosphere, perfect for a romantic dining room decorating or a cozy evening in your living room.
The unique lighting collection includes a series of unusual pendant lights created by Roxy Russell Design, roxyrussell.com/, which believes that nature inspired lighting fixtures enrich modern interior design and add a bit of mysterious light for making room decor feel fabulous and relaxing.
Pendant lights inspired by jellyfish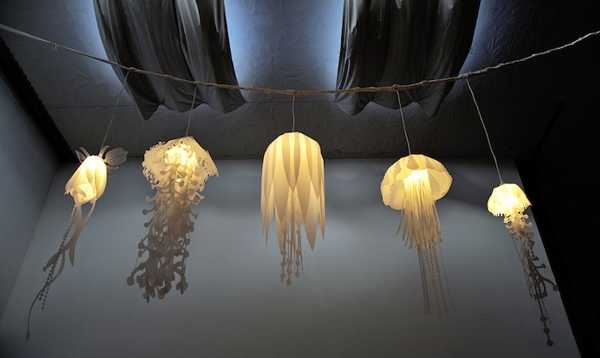 These lighting fixtures provide a soft glow and remind of the mystical underwater world. The designer says that the ocean is a boundless source of inspiration for many of her projects.
The Medusae collection of creative pendant lights is an attempt to pay tribute to the ocean and draw attention to the growing problem of the pollution in oceans.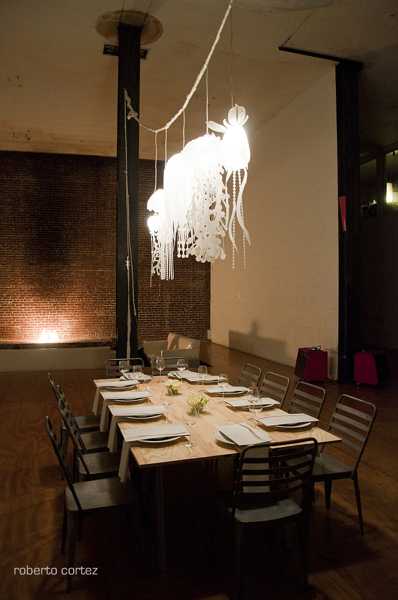 These attractive and unique lighting fixtures are made of light plastic and look weightless. The designer explained that any material should be used wisely with reuse and recycle in mind. She emphasized that all materials used for creating these unique lighting collection can be recycled.
Ocean inspired design and decorating ideas
Glowing furniture design idea from the ocean floor
Wall mural painting ideas for stylish interior decorating

Here are great ideas for kids toys storage and wall decoration with small cars that everyone would love. DIY organizers, like...
and enjoy free articles sent to your inbox