Recycling Old Bricks For Faux Antique Books by Australian Artist Daryl Fitzgerald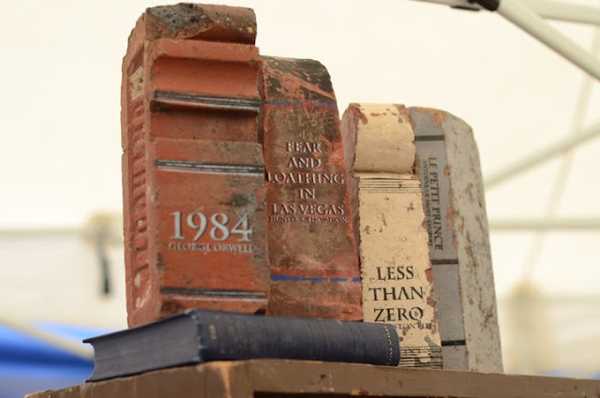 DECORATING SMALL APARTMENTS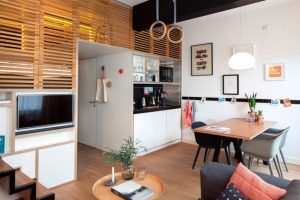 Salvaged bricks can be transformed into antique books decorations, adding creative and meaningful design to your home decorating. Recycling bricks for books decorations is a wonderful idea for outdoor decor and interior decorating, blending an innovative approach to home decorating with green design.
Antique books, made of salvaged bricks that have been painted to look like they belong in an old library, are fantastic works by Melbourne-based artist Daryl Fitzgerald from Light Reading. The artist gives old bricks a new life by transforming them into surprising shelves decorations. According to Daryl Fitzgerald, it whimsically invokes nostalgia for a time when libraries were cavernous worlds full of yellowing paper, silence and time.
Faux antique books are heavy in form, offering fun ideas for home decorating and unique eco gifts for special people in your life. The artists is saying that light reading turn books into bricks, offering a good visual metaphor to think about.
Recycling old bricks for unusual home decorations and unique gifts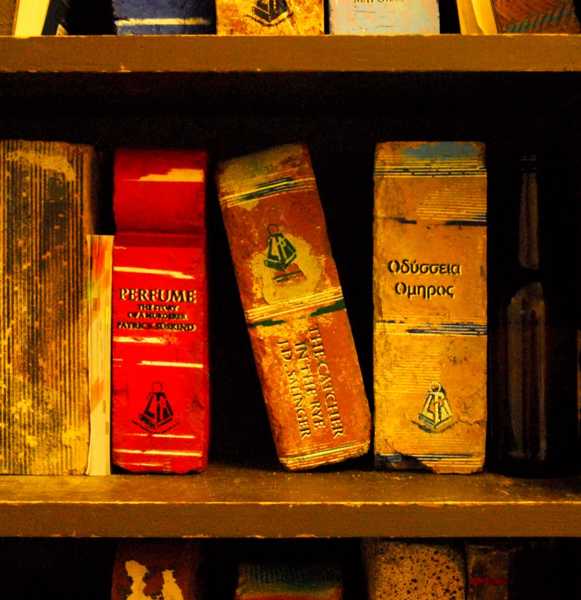 Light Reading collection gains the inspiration from our collective perception of heavy literature. Each brick is a second hand paver. The texture, cracks and chips are all a result of time and wear. The brick is stenciled on each side, with titles and pages giving the appearance of an antique leather bound book.
Recycling old bricks is an interesting, creative and inspiring idea for handmade crafts and diy home decorating. Old bricks become a modern artistic medium for creating unique gifts and unusual shelves decorations.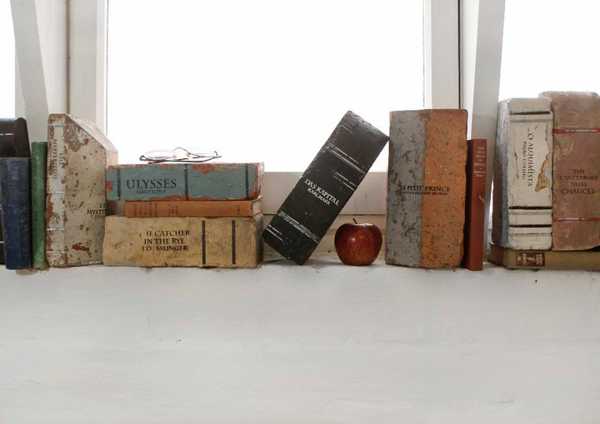 Adorable antique books made of salvaged bricks look like classics, familiar and timeless, bringing amazing designs into modern home library or outdoor rooms decorating.
More from home decorations

What time is it? It's singing bird o'clock! This unique timepiece is bringing the fresh vibe into spring decorating, making elegant...