Recycling Piano for Computer Desk, Creative Vintage Furniture Design Idea

Clutter or Treasure

Furniture Accessories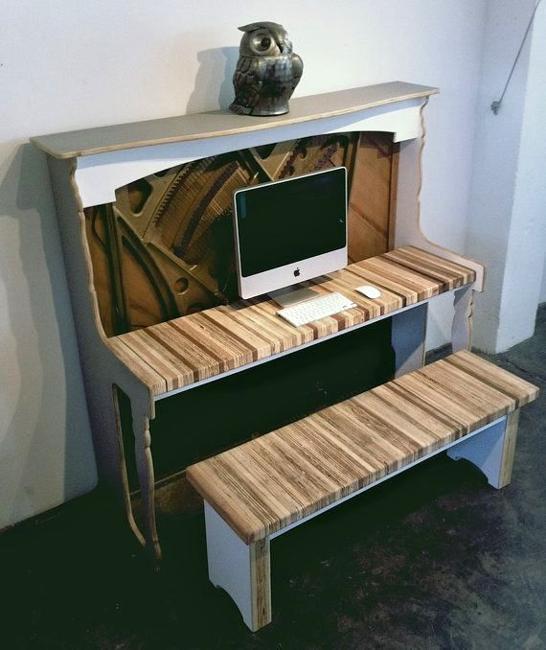 Creative old piano recycling idea for wood furniture design
furniture for kids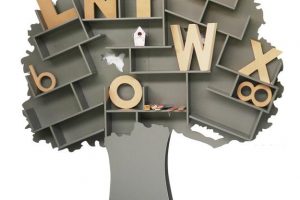 Recycling a piano for a computer desk is a wonderful, interesting and eco friendly idea that turns an old piano into a unique vintage furniture piece. The computer desks that reuse, recycle and upcycle old pianos look original and unusual, and can tell lots of stories about the previous owners, while bringing the music theme into interior design.
An old piano is a precious item that can inspire to turn clutter into treasure. A piano which is no longer needed can be transformed into wood furniture pieces, like home office desks, – computer desks, writing desks and student desks. Instead of throwing them out to the dump, creative design helps turn old pianos into functional, interesting and very unique vintage furniture pieces.
Clutter or treasure, the old piano surprises and delights by adding a masterpiece to modern interior design. American designer Brandon Monk specializes in the use of recycled materials and antiques. His work that transformed an old piano into this vintage computer desk is amazing.
Piano computer desk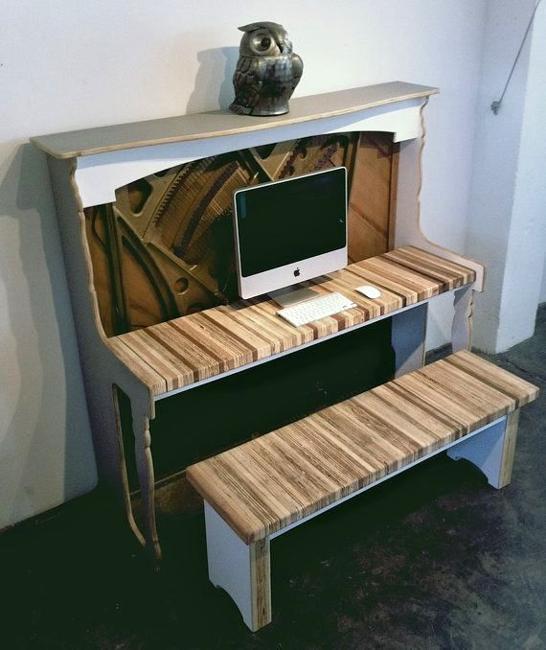 The designer selected light colors for the computer desk to blend in with the iMac and MacBook. The wood furniture frame  is almost untouched, featuring details of a string mechanism of an old piano. Designer kept these details for visual and aural feast for the senses. The piano keys have been removed and sanded wood pieces of different wood types created a nice computer desk top.
This amazing wood furniture pieces feature cherry, oak, poplar, pine and spruce wood pieces that give different colors to the computer desk top and create interesting surface texture that reminds of the original key. This creative design idea brings the beautiful music theme into modern interior design.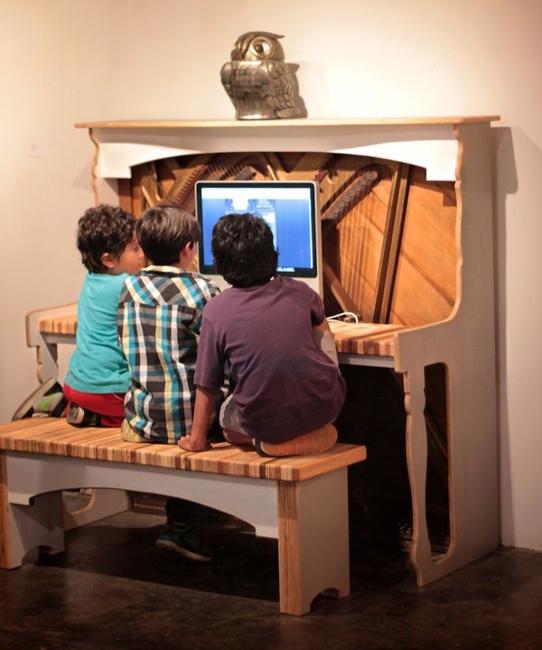 The same technique was used for design of the bench. The fabulous transformation of the antique piano in a modern computer desk shows an inspiring way to reuse, recycle and upcycle old pianos and wood furniture items, giving them new life and stylishly blending them with modern interior design.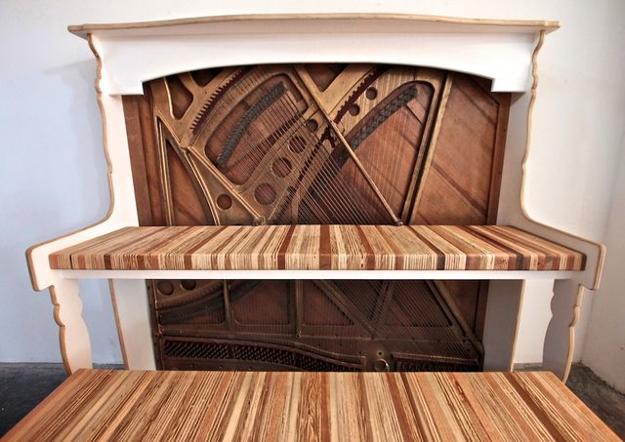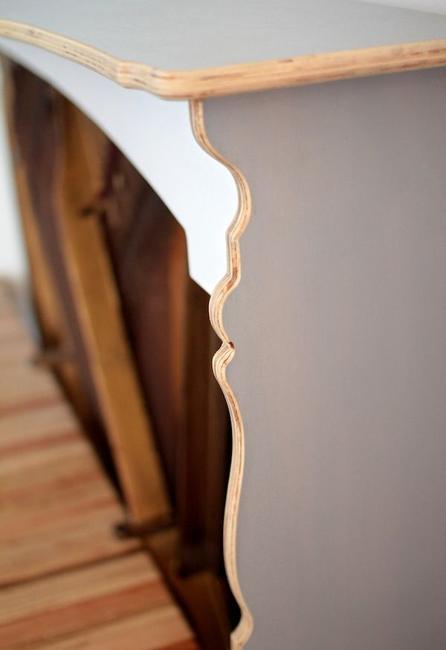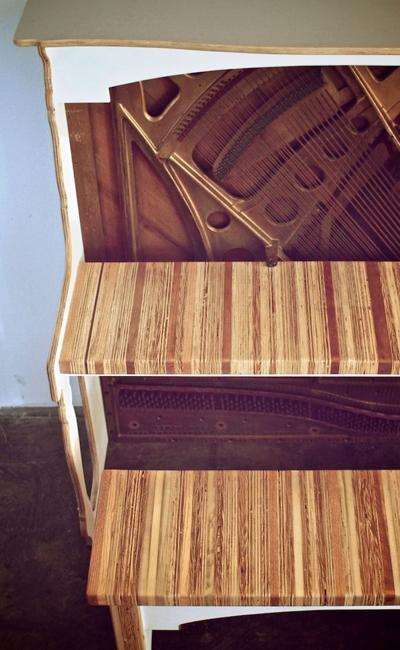 Photographs from monkwoodstudio.com/
More from reuse and recycle

Recycling is a creative, Green, modern way to create something new, exciting, original, stylish for your home interiors. Do-It-Yourself projects are...
and enjoy free articles sent to your inbox