Modern House Design with Arc Roof Features Eco Friendly Contemporary Home Interiors

Interior Design Ideas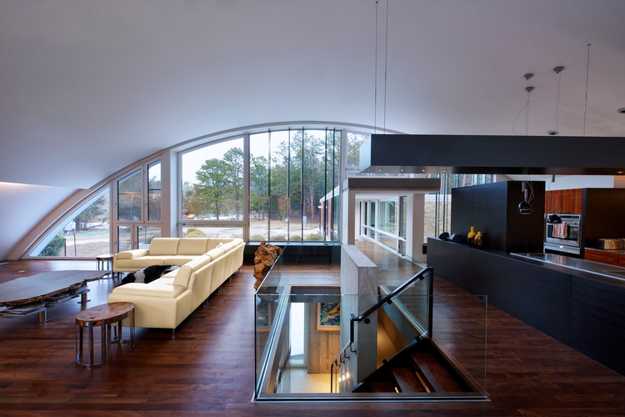 Modern home interiors with arched ceiling design
MODERN WALLPAPER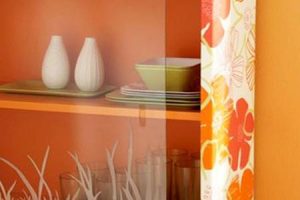 The arch-shaped modern house design is developed to create a beautiful and comfortable contemporary home that is located on a site near an airport. Developing architectural design and building this eco friendly, modern house in the flight path of the nearby airport was a challenging task. Industrial materials, creative architectural design and a brave attitude were blended into an attractive, unusual, functional and comfortable contemporary home for a family.
The Arc House is the amazing architectural and interior design project by NY based architectural firm Maziar Behrooz Architecture, www.mbarchitecture.com/arc-house/ This stunning modern house is built by using industrial building materials and techniques. An impressive shape created with unusual arched roof design makes this house look like an airport hangar, adding an industrial flare to the contemporary home with the curved ceiling.
The living, dining and kitchen areas are arranged under the arched roof, creating more spacious home interiors while offering open living spaces that are stylish, beautifully decorated and cozy. Large windows invite sunlight into home interiors and bring fresh air that naturally ventilates all rooms.
Modern house design with curvy roof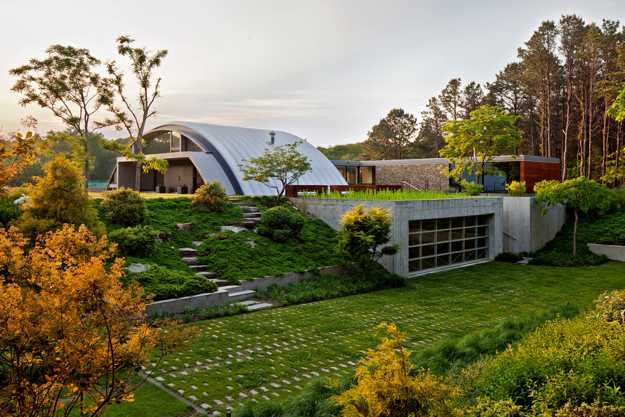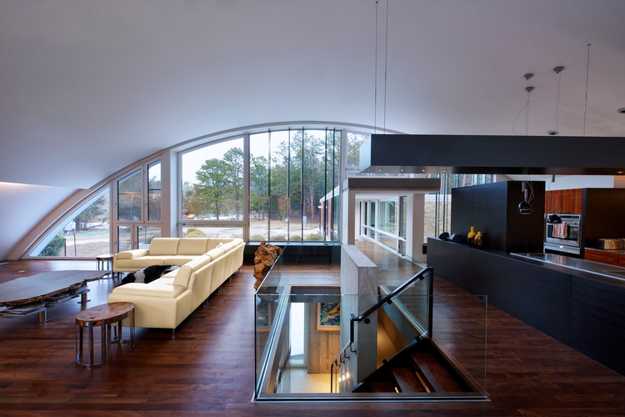 Interior design with large windows blend inside with the surrounding landscape, creating the connection with nature. The arc shape of the roof and contemporary industrial building materials used to create this modern house  significantly cut down on the energy used for ventilating, heating and cooling this home.
The lower level of the roof covers the garage, office, home gym, sitting area and courtyard, creating low ceiling interiors that add luxury to house design. The suspended staircase design connect home interiors located on different levels.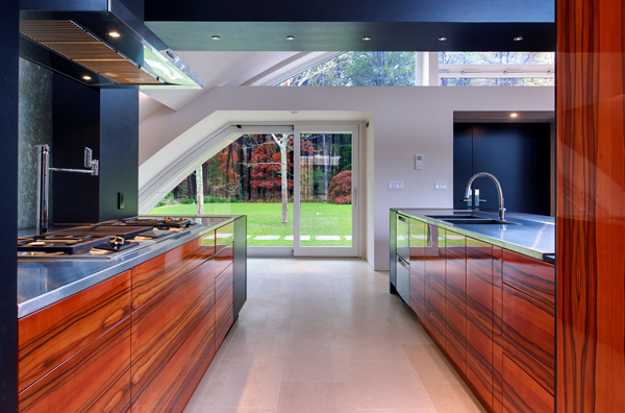 A bright long hallway with large windows and wooden floor connects the family gathering areas with bedrooms, which are located in an adjacent flat-roofed part of the amazing structure. Large windows add beautiful views to this modern house design and create light and breezy home interiors.
Organic design ideas, Guest House design with curved wooden beams
Stunning modern home interiors of Swing House with curves and twists
Amazing house design demonstrated organic form and creative architecture
Interior design and decor ideas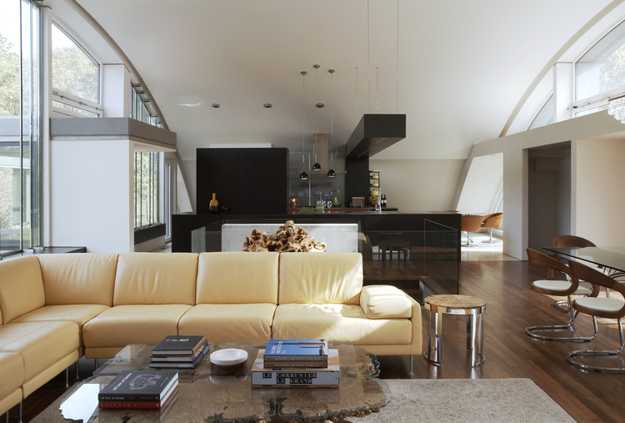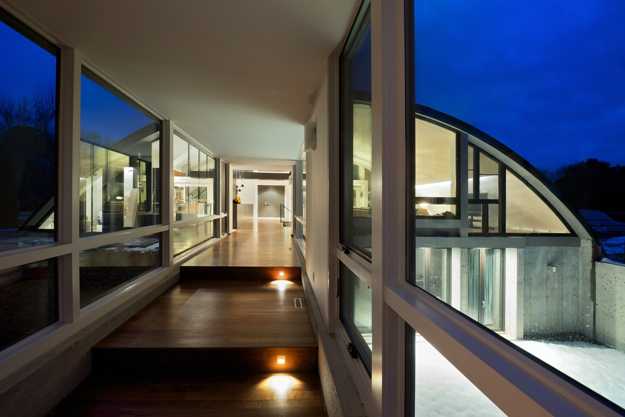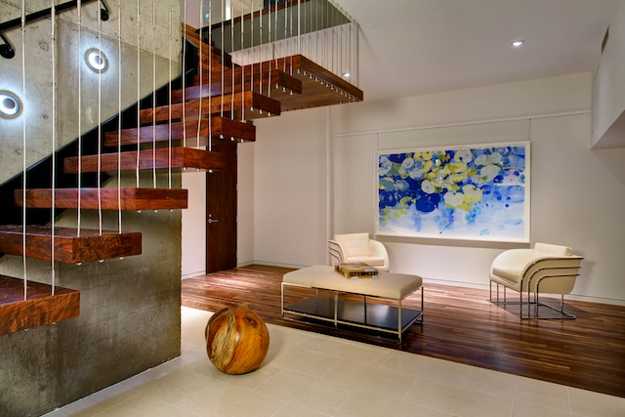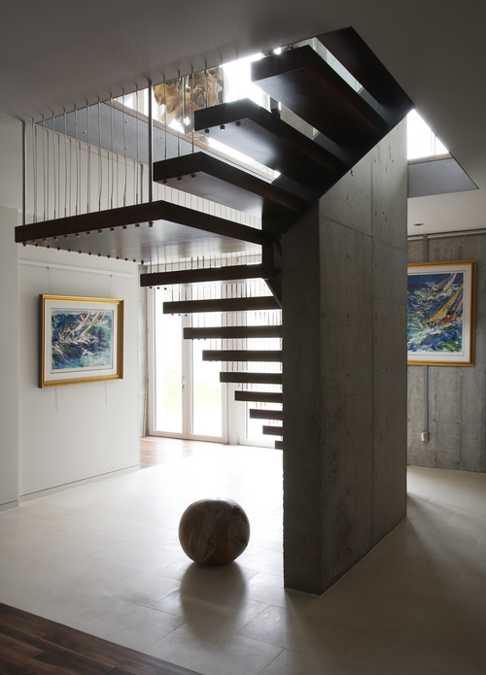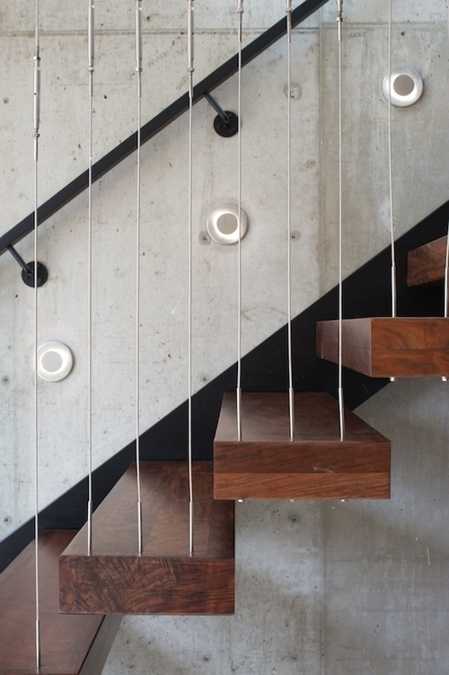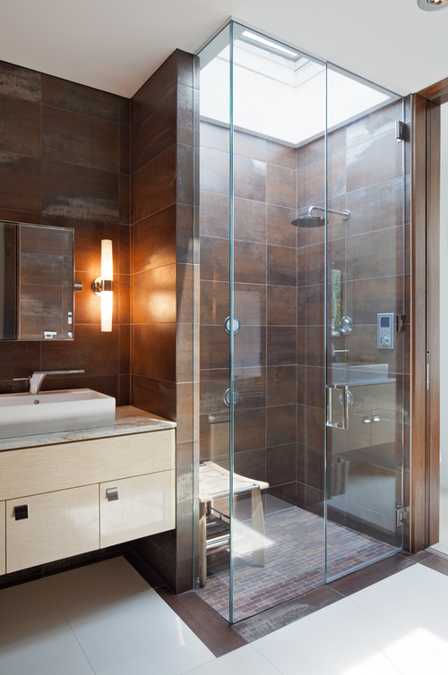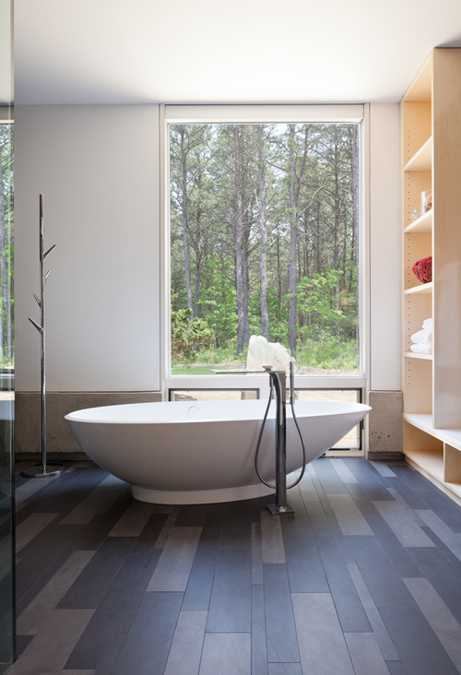 House exterior design and landscaping ideas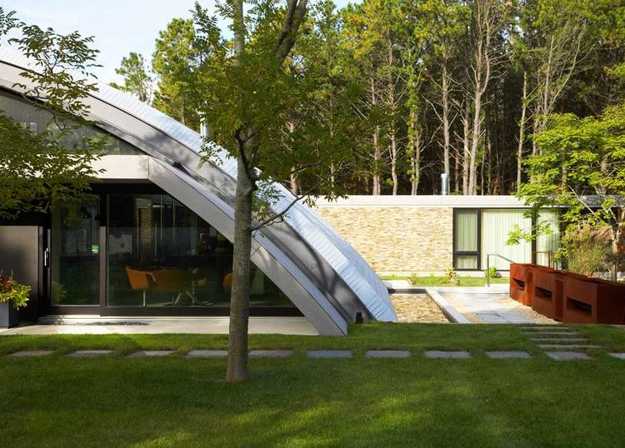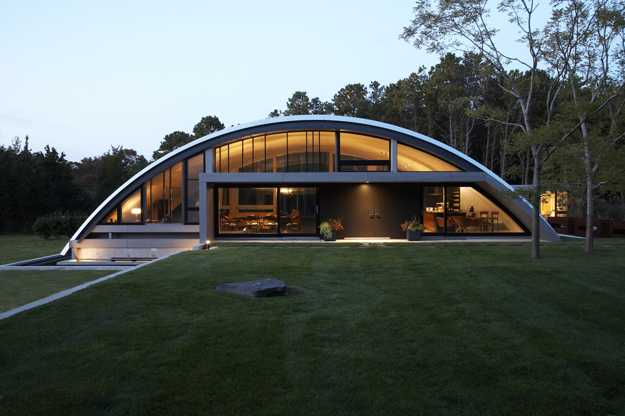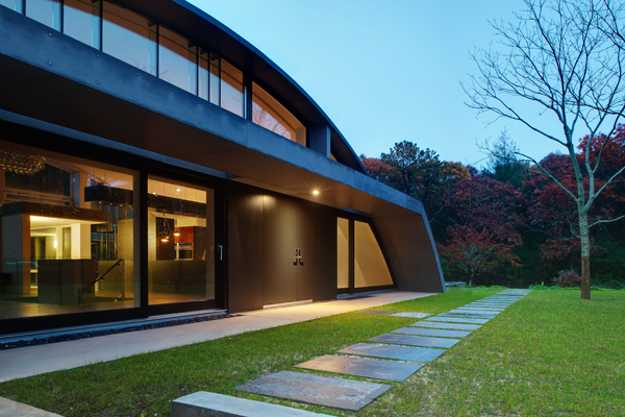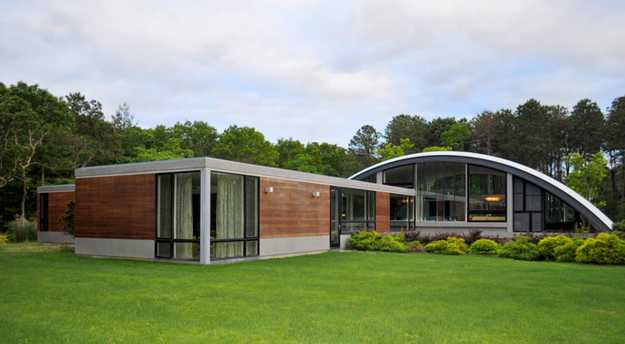 Modern house design in Japanese style celebrates the functionality and elegance of minimalism. Airy, bright rooms look inviting and comfortable. Natural...
and enjoy free articles sent to your inbox