Food Storage System Reinventing Traditional Kitchen Storage Ideas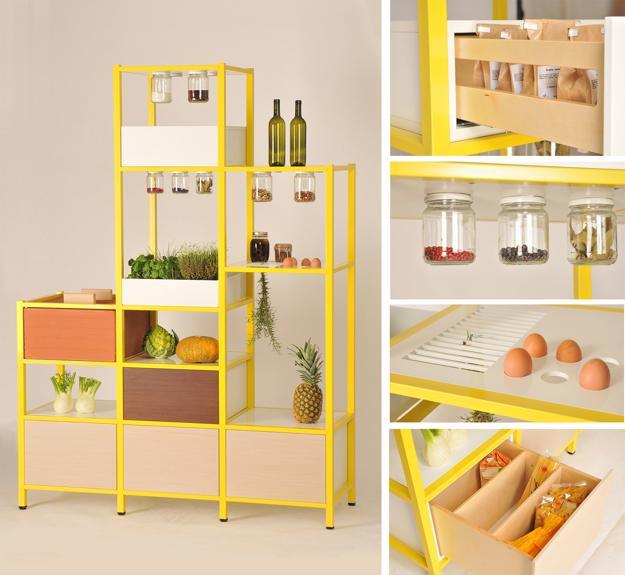 Modern kitchen storage furniture for traditional ways of food storage
kitchen organization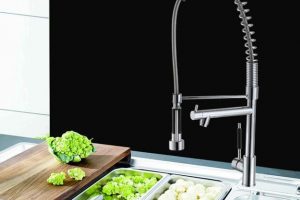 This modern kitchen storage system is a way to keep food fresh, nutritious and healthy, while keeping kitchens attractive, organized and beautiful. The Food Storage is a shelving unit which allows to store different food separately in elegant and attractive style. These kitchen storage ideas were presented at Salone Satellite 2013, blending traditional and modern ideas into a creative and unique kitchen shelves design.
The shelving unit gives each food a proper space, creating an attractive display and true decoration for modern kitchen interiors. Bright yellow color and simple geometric design work well together adding an aesthetic appeal to this functional and very decorative kitchen storage furniture.
The shelving unit is perfect for kitchen organization. Placing food, pots and dishes together does not feel right, and not all food needs to be stored in a fridge. This modern storage furniture item helps to create beautiful food storage space, allowing free space around each item, instead of stacking all food in a fridge.
Kitchen shelves decorating with food, eco style storage ideas
Healthy food storage solutions and eco friendly kitchen decorating ideas
Modern kitchen storage system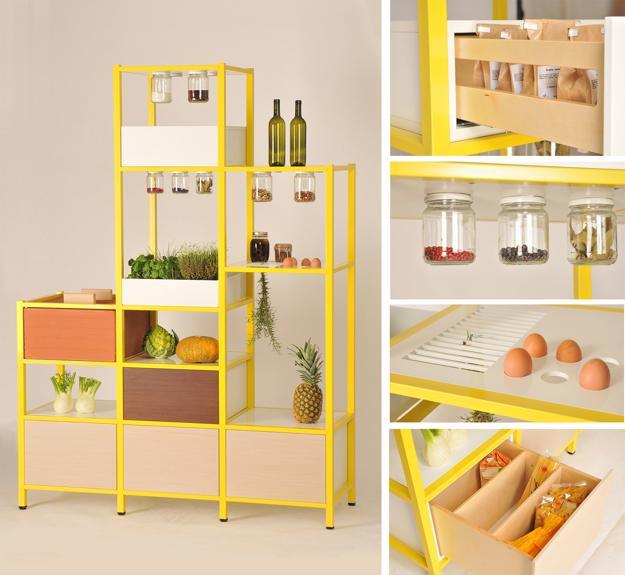 Designers created the kitchen shelves based on the principles of the food guide pyramid. The shelving unit provide more space to what we should eat more, and less to other products. The storage system helps people to enjoy a healthy diet.
There are designed spaces for pasta and bread, a dark drawer for vegetables and a terracotta box, instead of common plastic containers and bags, to store some products that people usually keep in a fridge. There is a space for eggs and spices. All food can be beautifully organize with a specific order and logic on these kitchen shelves and in drawers.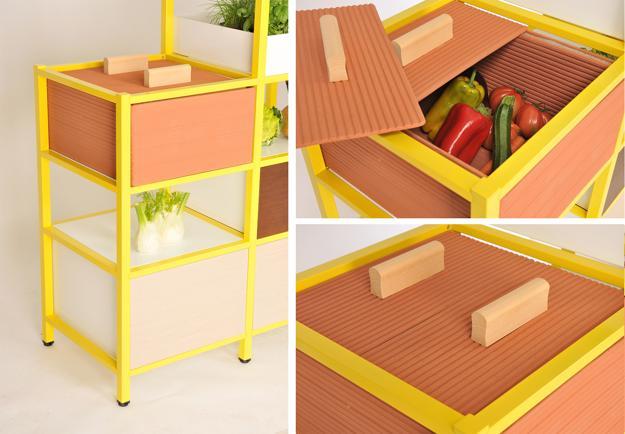 Designers from FridayProject, www.fridayproject.it/ like to play with shapes and colors, and this simple and elegant storage furniture design shows a great mix of simple geometry and sunny, pleasant and comfortable hues.
Kitchen decorating with food, modern kitchen cabinets and wall shelves for food storage
Energy saving advanced food storage system bringing Green technology into modern homes
The kitchen storage furniture from FridayProject, www.fridayproject.it/ are designed with a graphical approach, blending straight lines and the simplicity of familiar playful shapes. Open and inviting, the furniture design brings to life the traditional food storage ideas, enhancing modern kitchen interiors with spontaneous and colorful shelving units.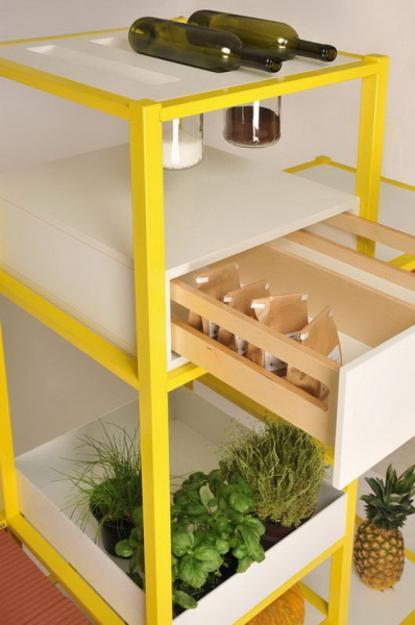 More from storage organization

Here are great ideas for kids toys storage and wall decoration with small cars that everyone would love. DIY organizers, like...
and enjoy free articles sent to your inbox