Creative and Modern Ideas Adding Patchwork Decoration Patterns to Interior Design and Decor
---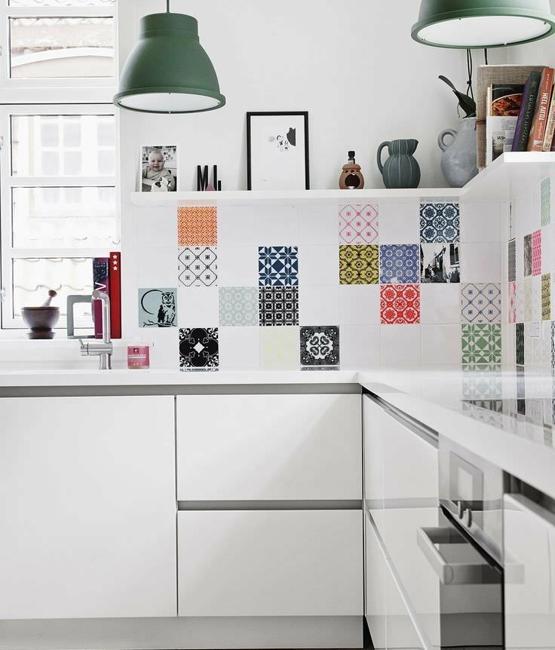 Bright and colorful patchwork style is one of the most spectacular latest trends in decorating and design. With the power to say, patchwork interior design offers fabulous opportunities to create fresh and exciting combinations of colors, textures and decoration patterns and personalize home decorating in bold and bright style.
Lushome collection of creative patchwork ideas demonstrate how you can brighten up your room with patchwork furniture, wall design, patchwork accessories, handmade crafts and tile floor decor in patchwork style, which brings art and originality into modern interior design and decor. Patchwork is a brilliant technique, allowing to blend different colors into a spectacular layout.
Perfect for creating stunning room decor accessories, modern furniture, wall and floor decoration, the patchwork style gives character to interior decorating and make a statement. Easy and versatile, the patchwork technique help to declutter homes, reuse and recycle fabrics, wallpapers, and tiles, and experiment with original ideas for modern interior design and decorating.
22 modern tile designs accentuating home interiors with patchwork decoration patterns
Modern wall decoration in patchwork style, 30 fantastic accent wall design ideas
Patchwork interior design ideas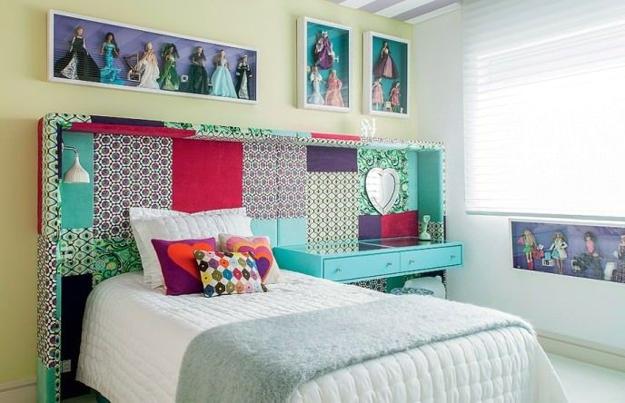 Patchwork designs are very suitable for country home decorating, Boho decor ideas and shabby chic decorating. Wall and floor decor in patchwork style, room furniture, and decor accessories and all handmade patchwork accessories are perfect for brightening up Scandinavian style interiors.
Patchwork designs are suitable for high-tech and classic interior design. Mosaic accents can spruce up modern interior design and decor in the minimalist style and add a color or pattern to any room in traditional styles. Suitable for both genders, ages, and functional zones, the patchwork interior design is beautiful and original.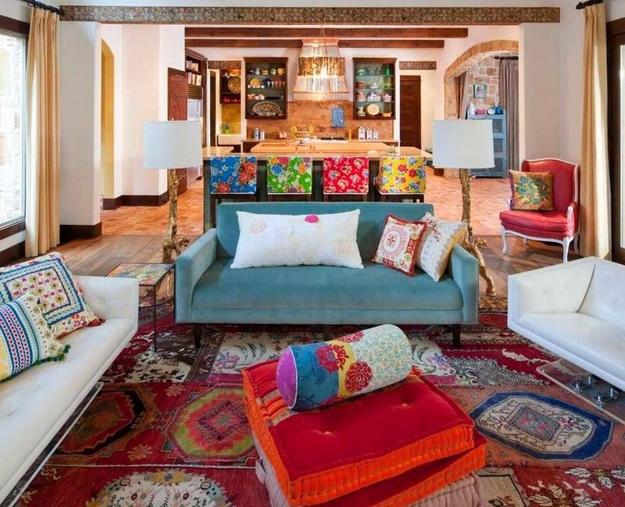 Ceramic floor tiles and wall tile designs in patchwork style look spectacular, offering excellent, creative and modern ideas for accent wall design and unique floor decoration. Recycling interior design and decorating materials, tiles, wallpapers, fabrics, wooden flooring materials or linoleum, is a perfect way to create your own, original and intimate patchwork designs.
Patchwork tile designs, beautiful bathrooms, kitchen backsplash ideas
Modern interior design ideas inspired by patchwork fabrics
Wall decorating fabrics, beautiful wallpapers, and wall tiles are the ways to create striking accent wall designs. Patchwork upholstery fabrics and handmade room decor accessories add colorful home furnishings and eye-catching details to the modern interior design. Picture frames, wooden boxes, and photography art are creative, unique, and original ways to bring patchwork patterns into modern interiors.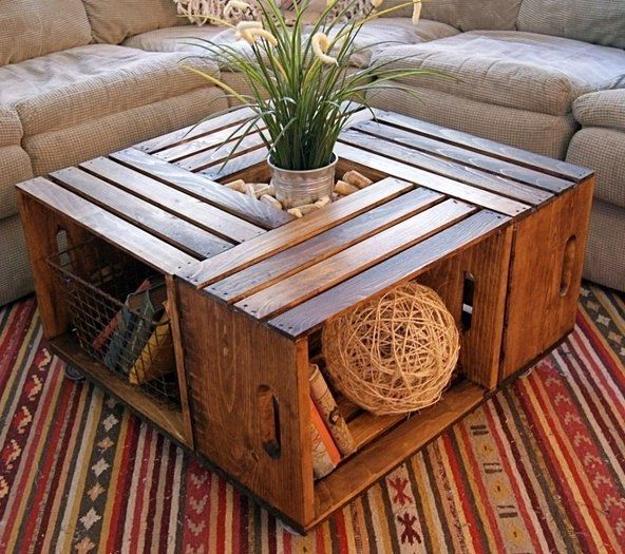 The colorful decoration patterns in any color combinations transform existing design dramatically, adding unique vintage style charm, softness, and interest to modern rooms. Patchwork tile designs are excellent choices for bathrooms, kitchens, living rooms and entryways.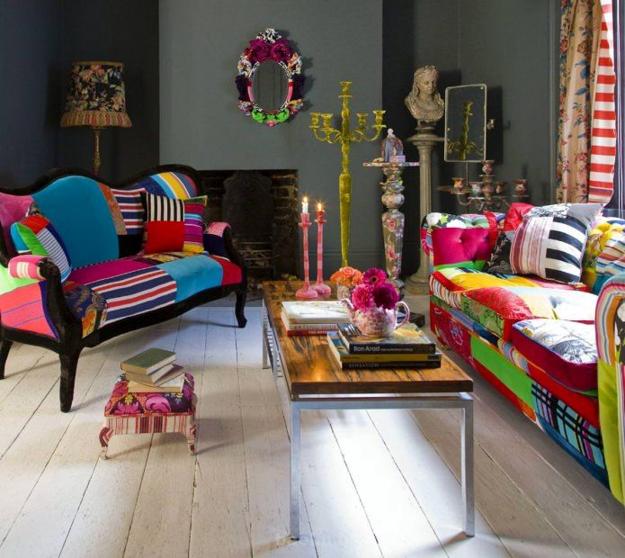 Patchwork patterns change walls and floor surfaces, add a stylish look to furniture and decor accessories, give character to kitchen backsplash ideas, and brighten up modern interior design and decor by mixing colors and textures.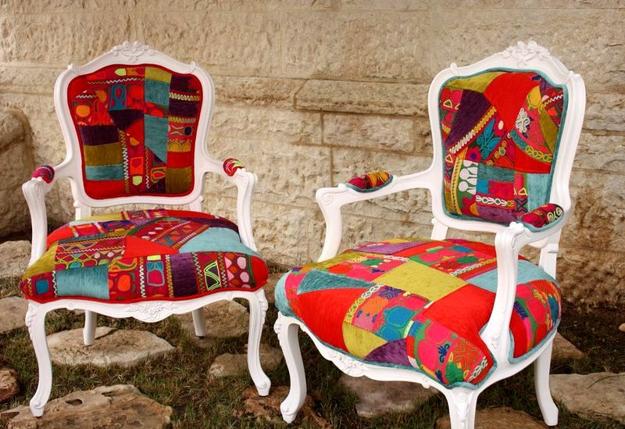 Wall design in patchwork style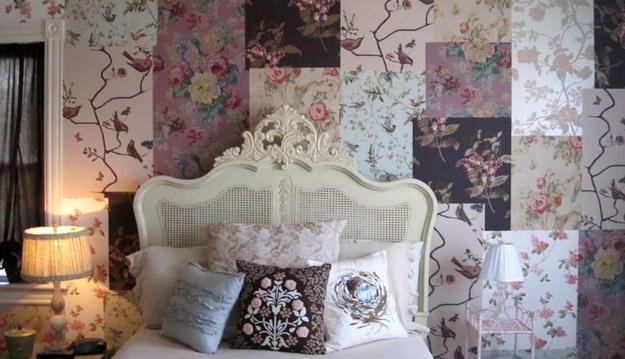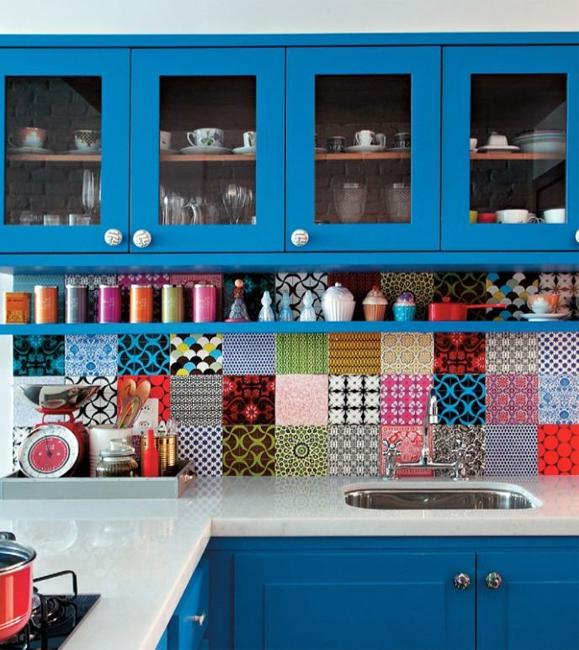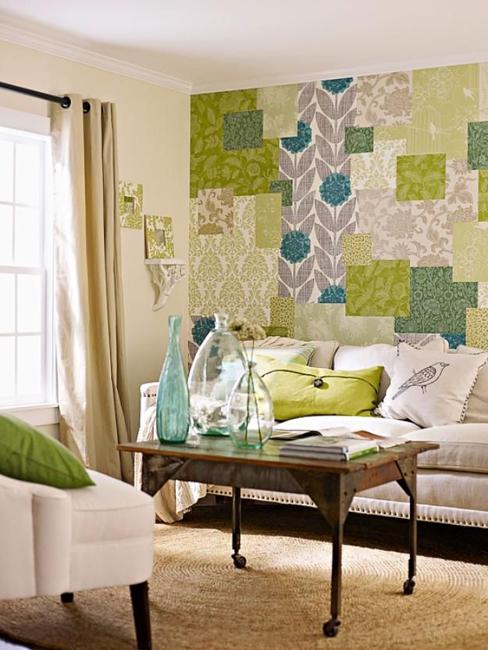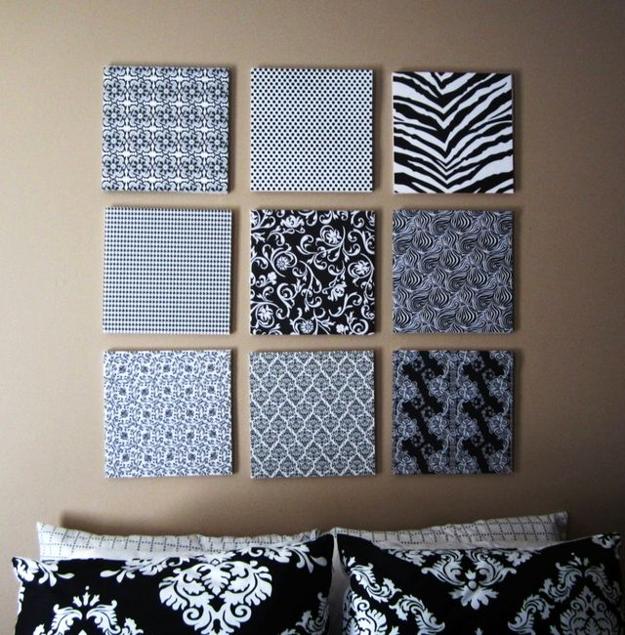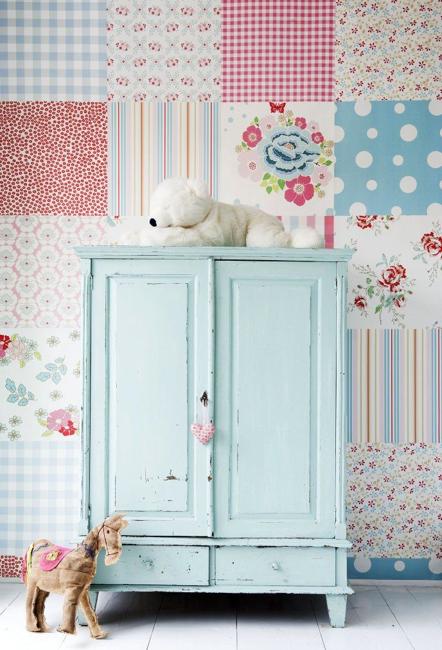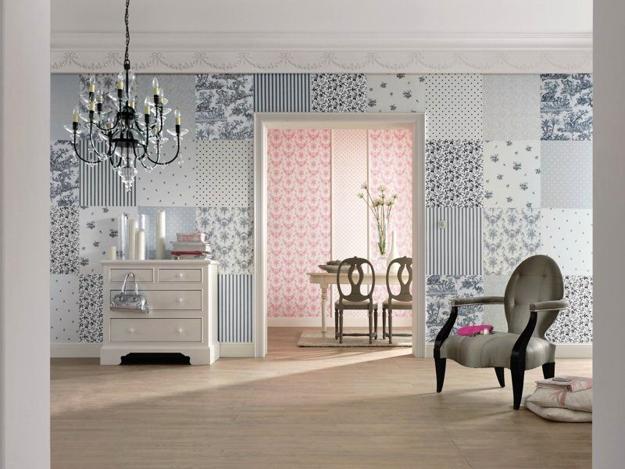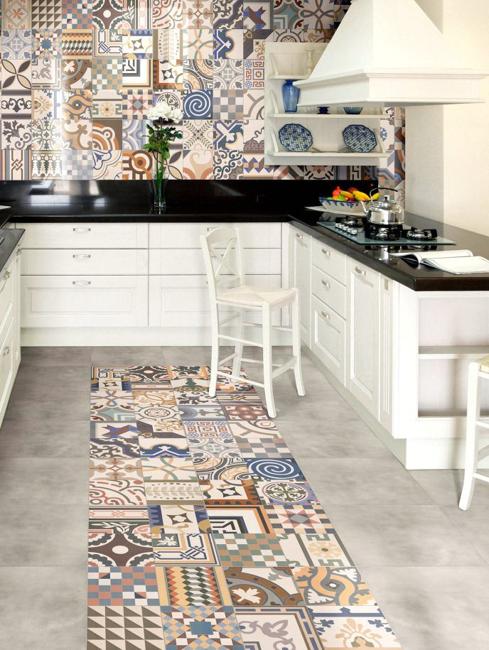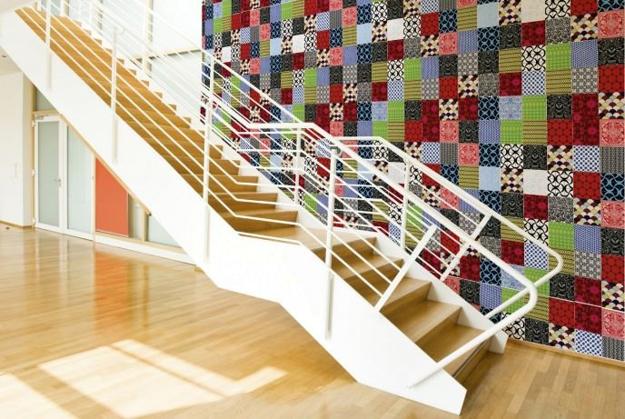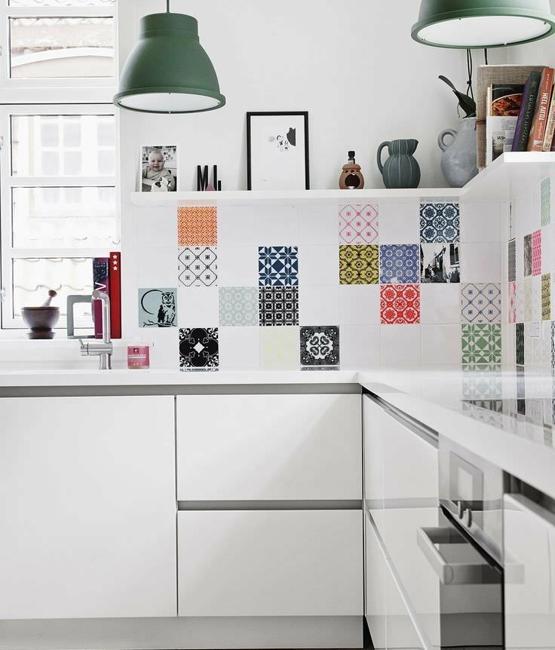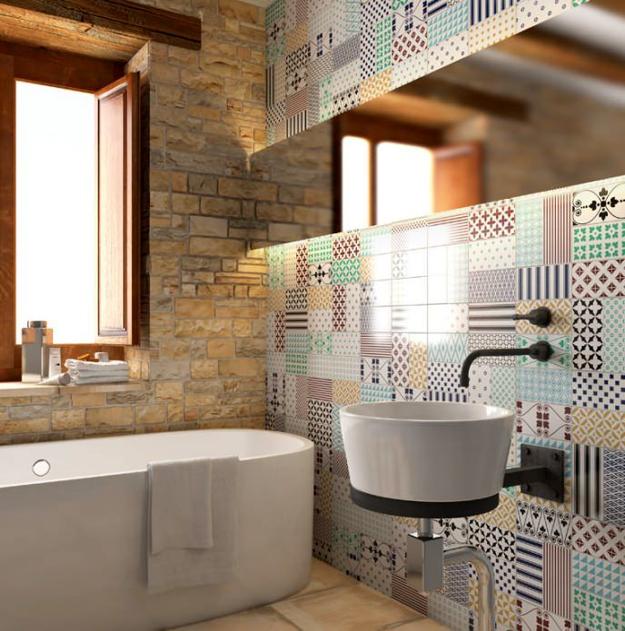 Floor decoration in patchwork style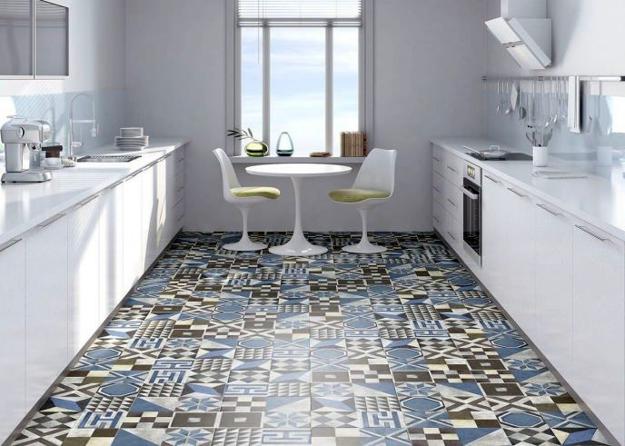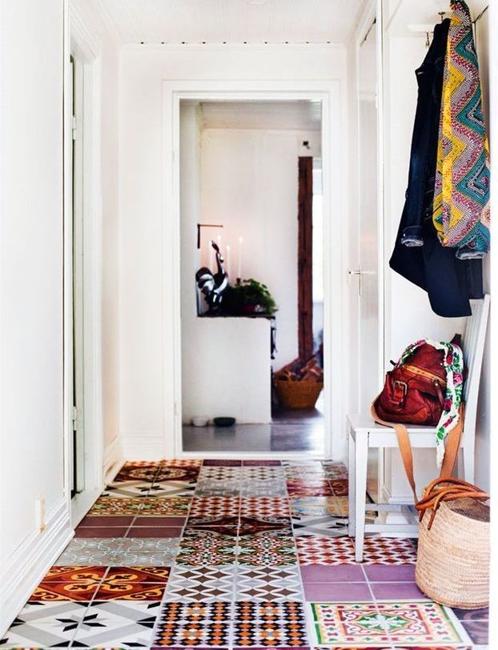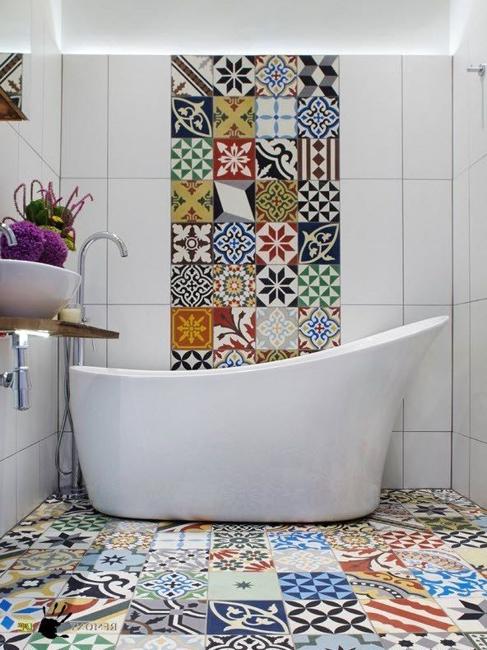 by Ena Russ
last updated: 03.09.2017