Creative Design Ideas and Crafts Personalizing Interior Decorating and Inspiring Original Solutions

Decorating Ideas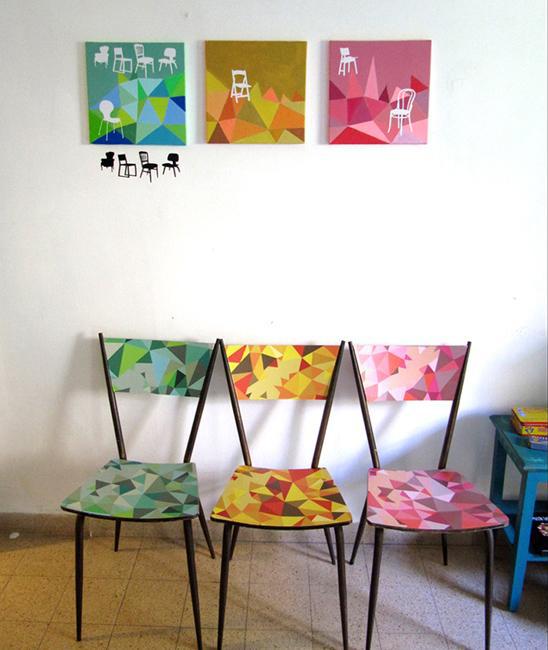 Creative wall decor ideas and furniture decoration with acrylic paints
furniture decoration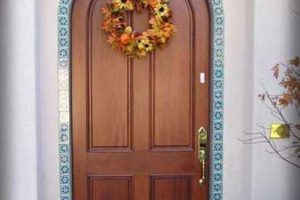 Creative design ideas and art projects, unusual photographs and interesting crafts personalize interior decorating adding character to your rooms and creating unique living spaces with striking walls and impressive home furnishings. Music and computer games, fashion and movies can be your inspirations for innovative design ideas and crafts.
Here is a collection of simple and original design ideas, art and crafts from TamTam Designs which give great inspirations for DIY interior decorating, creative art and craft projects. 25 unique, unusual and stunning wall design ideas in contemporary style demonstrate modern ideas that add dimension to modern interior design trends.
Black and white tableware can be adorned with simple geometric or abstract designs turning simple dishes and coffee mugs into unique gifts and table decorations. The Black Porcelain Pen collection of white cups and saucers is hand-painted, creative and fun. Simple designs and contrasting colors add bright look and unique feel to plain white tableware pieces. A freelance designer from Tel Aviv and TamTam Designs blogger made the white tableware set as a birthday present for a friend.
Creative art and craft ideas for home decorating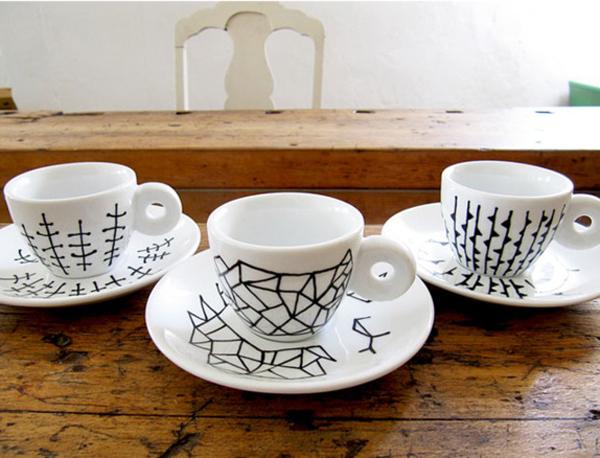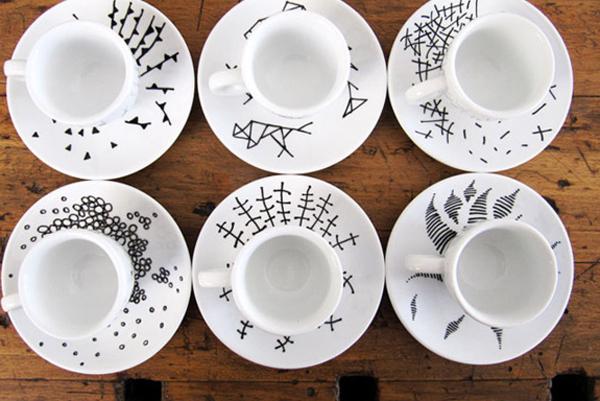 The combination of acrylic on canvas and decals in white and black colors gives great inspirations for bright and original design ideas and furniture decoration.
Simple and creative, this art project turned lacking interest chairs into colorful and interesting, happy and unique home furnishings.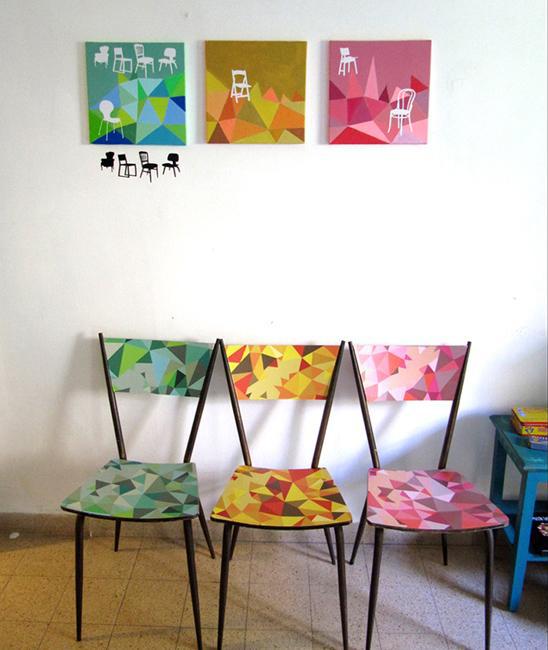 Recycling clothes and using old T-shirts for metal fence is a creative way to add bright colors to unappealing metal wire or wood. Transforming a rusty metal fence or old wooden parts with soft fabric texture brings a contemporary flair into your outdoor home decorating.
Hand painted sushi plates for creative Asian party table decoration
Creative painting ideas and patterned paint rollers
The designer wrapped metal parts of the fence with colorful fabric stripes, creating a fresh and unique look. It is a simple and inspiring design idea for decorating homes with toddlers and creating safe and colorful backyards.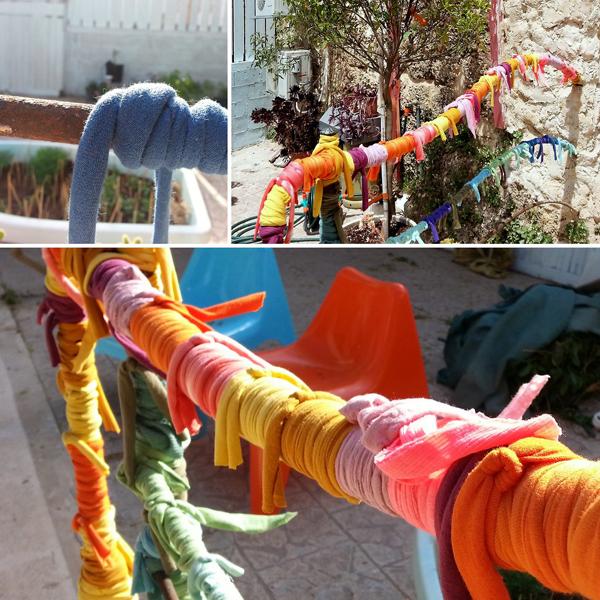 Finding inspirations in minimal line work helps to deal with the chaos that sometimes surround us. The complicated life makes people gravitate towards simplicity, adding unique handmade metal artworks to wall decorating.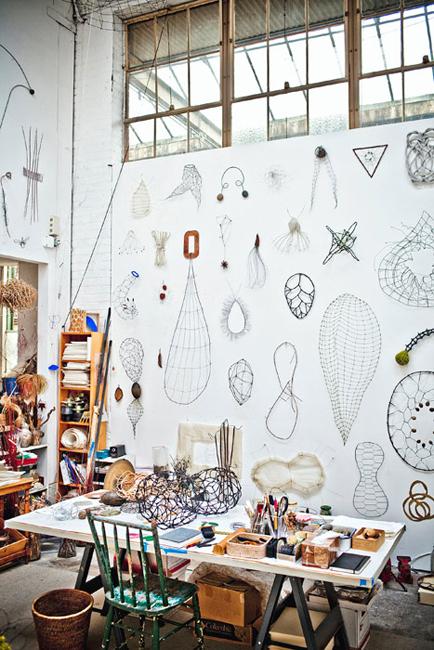 Unusual wall design ideas inspiring unique interior decorating solutions
Unusual wall design idea turning old small bathroom into modern and unique
Decorative 3d wall panels adding dimension to empty walls and modern interiors
This amazing installation, entitled The Obliteration Room, is part of Yayoi Kusama exhibition Look Now, See Forever in the Queensland Gallery of Modern Art. The art project gives an inspiration for kids room decorating with colorful decals, vinyl wall stickers, simple geometric shapes prime colors.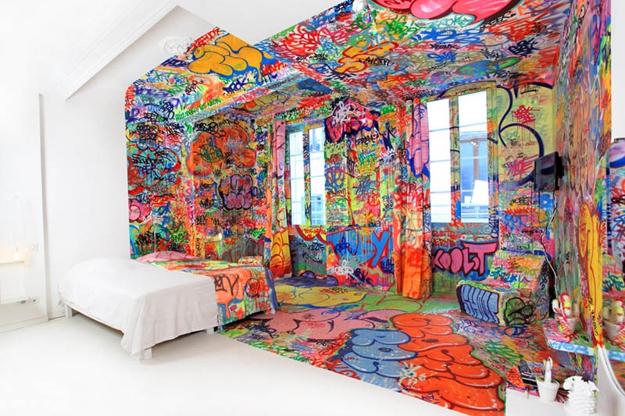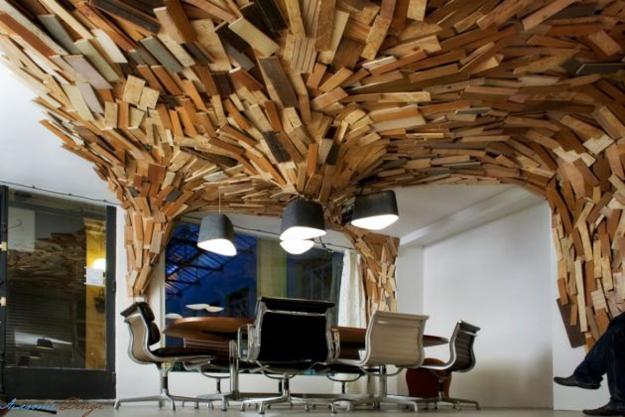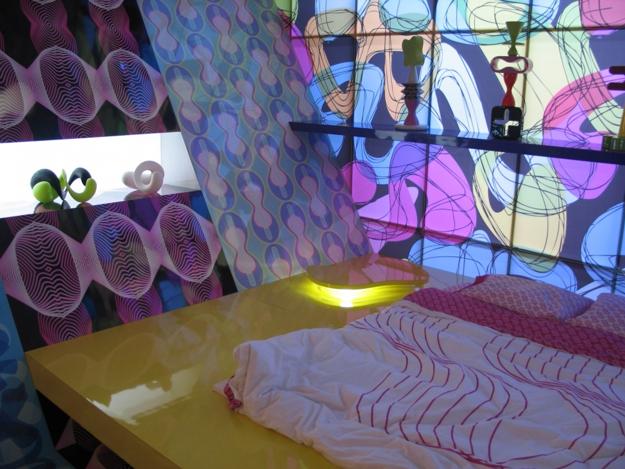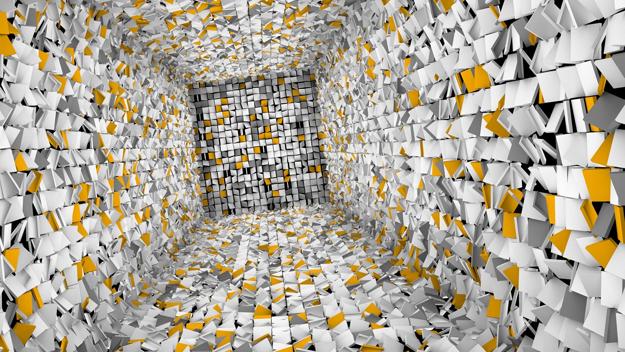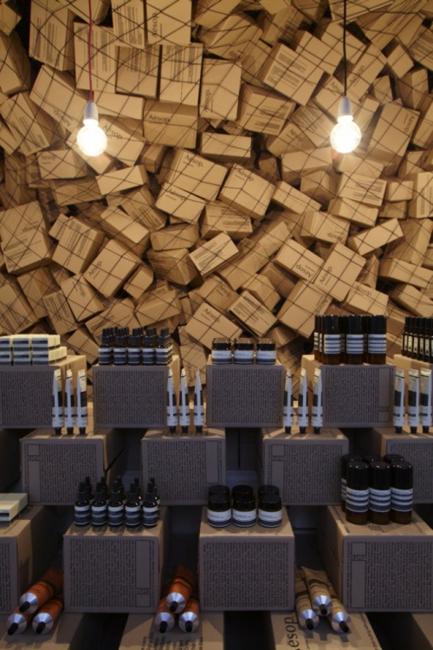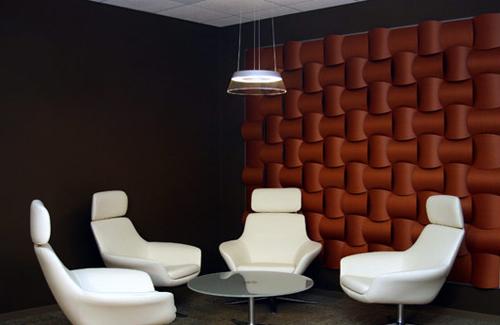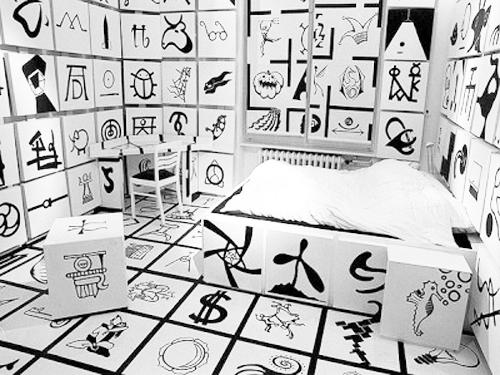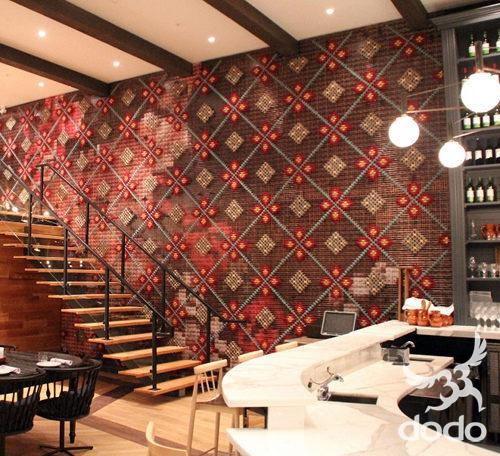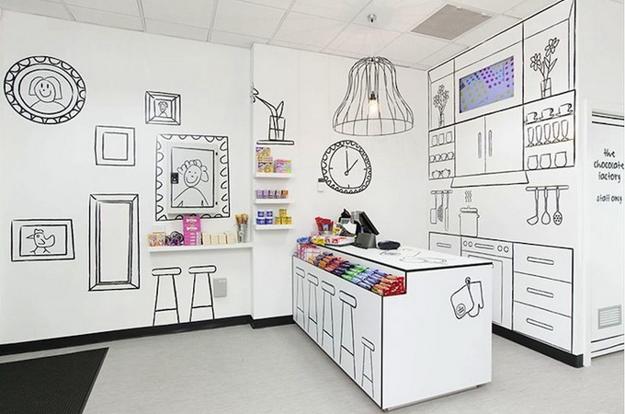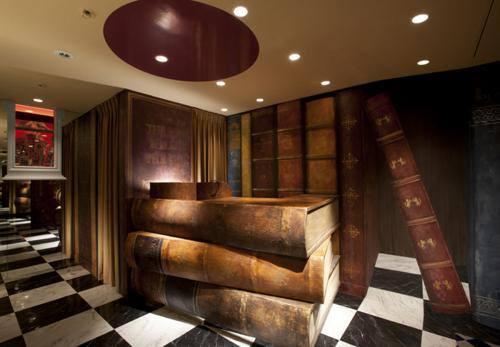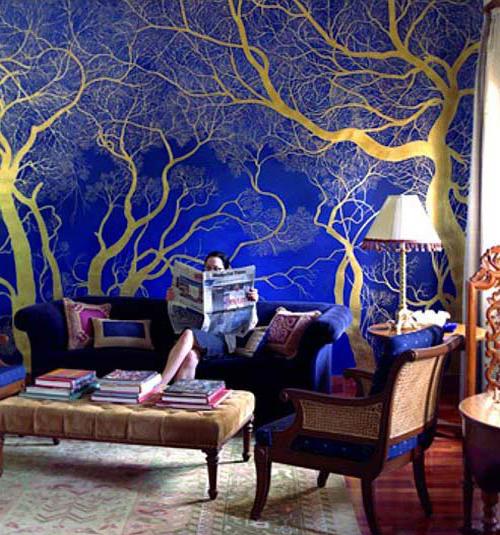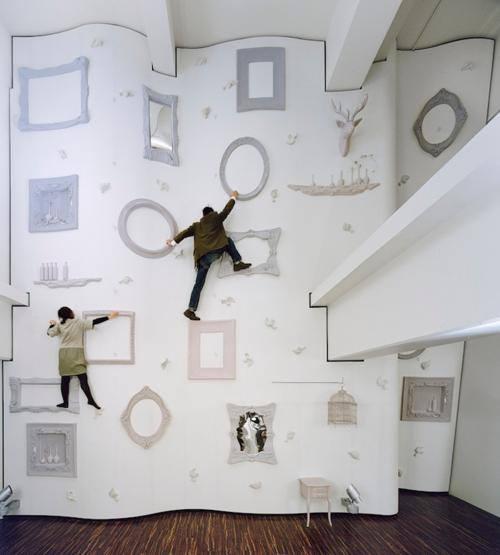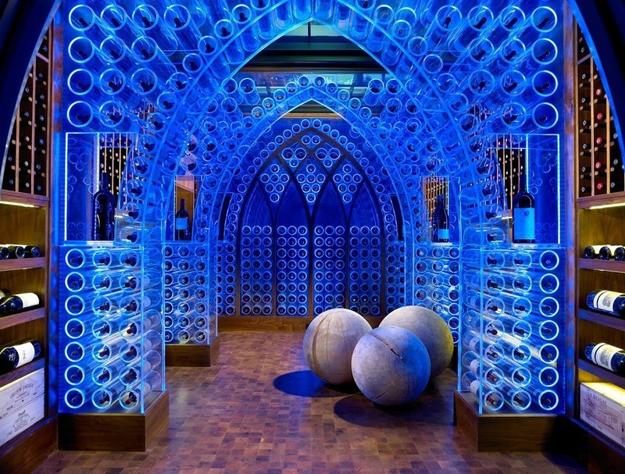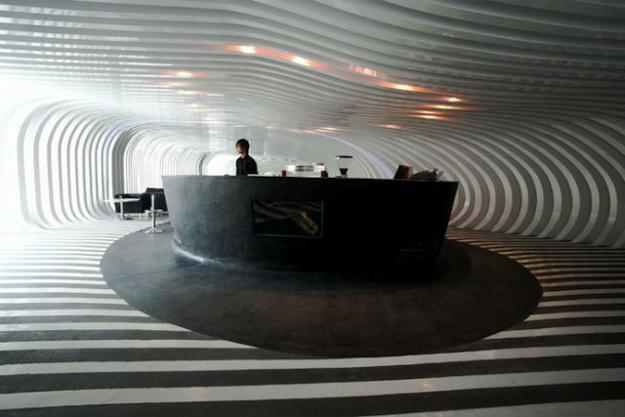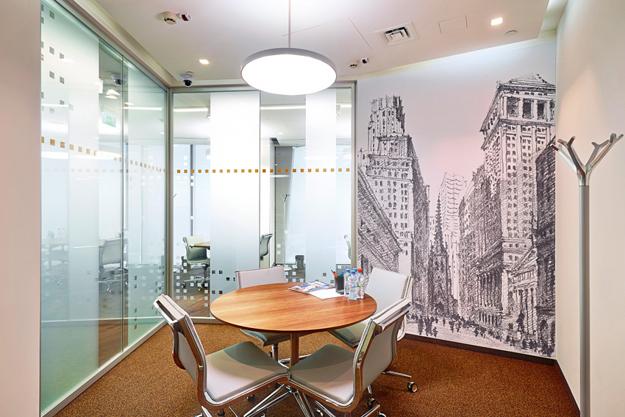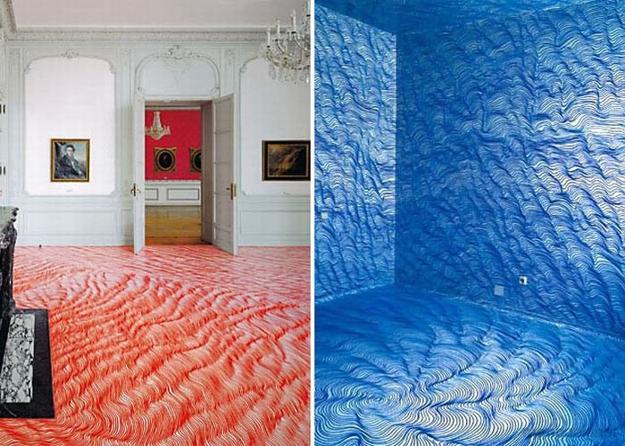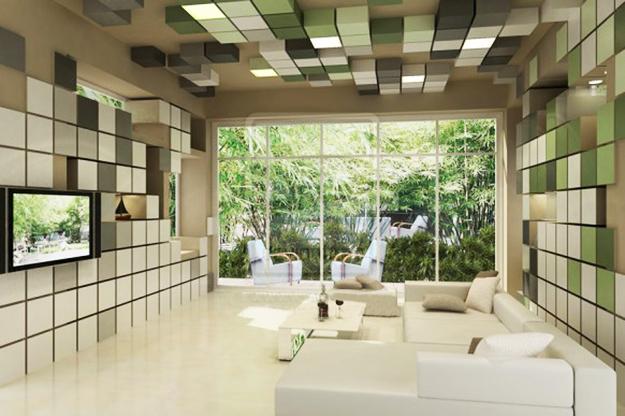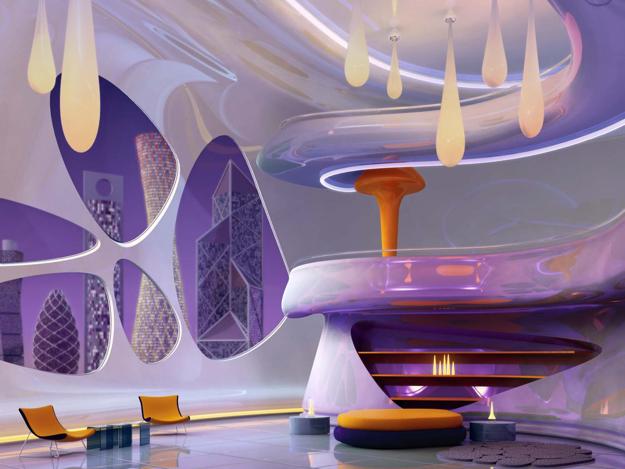 More from wall decoration

Ceramic tiles are beautiful elements of modern kitchens which are not just functional interiors for cooking, but the open living spaces...
and enjoy free articles sent to your inbox