33 Ways to Add Modern Wall Clock to Kitchen Decor and Cure Boring Interior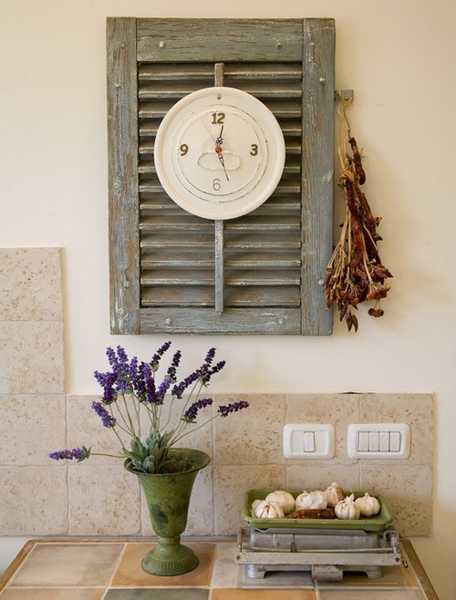 Window shutter with wall clock, modern kitchen decorating in vintage style
wall decorations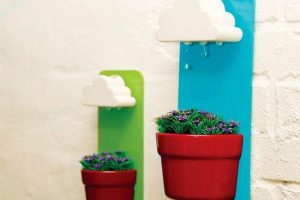 Wall clock in the kitchen plays a very important role. Modern wall clocks are not only decorative accents, but helpful accessories that assist you while you are cooking. You need to know the time when you are cooking, baking or waiting for your guests. You also can cure dull and boring kitchen decor by adding an attractive and modern wall clock design.
Kitchen clocks with a retro twist and vintage clock designs, funny and cool kitchen clocks or large wall clocks in classic style are great for adding interesting accents to modern kitchens. Large selection of unique kitchen clocks in various styles and colors available on the market makes it easy to find the perfect wall clock for your kitchen design.
Find kitchen wall clocks in the same class as the fine meals your create, and cure your lacking interest kitchen design with these functional and very decorative details. You can use few wall clocks to create an impressive and interesting display. Especially if you spend lots of time in your kitchen, add a stylish kitchen clock to your wall, beautifying your modern interior.
Modern wall clock design with color sensor to personalize room decorating
Knitted clock covers from Dimantini Domeniconi, white decorating ideas
Modern kitchen decorating with attractive wall clocks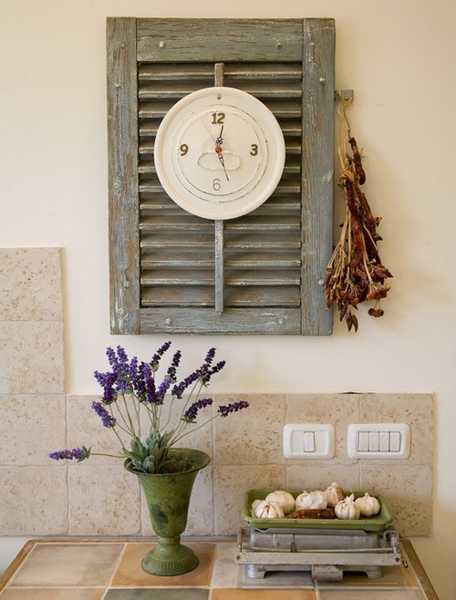 Whether timeless or up-to-the-minute in style, kitchen clocks can change the way your interior looks and feels. Wall clock is an excellent kitchen decor item that add fun and interest to interior design, while making kitchen decor more functional and comfortable.
Select a good location for your kitchen clock, where they are most visible from any point. You need to look up or turn your head and see them immediately. It is convenient to have wall clock above your working area or stove. Wall clocks can be covered by a glass panel to keep them clean and good looking.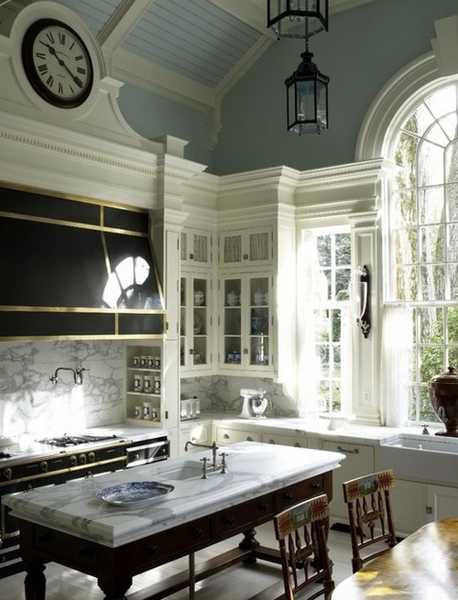 A dining area is another place where wall clocks are very appropriate. Kitchen clock help keep track of time. Wall clocks are excellent wall decorations for breakfast nooks and dining areas. Wall clocks allow to relax when you have time, enjoy the meal and appreciate every minute of your free time.
How to decorate kitchen with green plants and save money
Coloring kitchen decor with vinyl stickers for home appliances, walls and cabinets doors
Modern kitchen wall clocks are very decorative also, bringing stylish accents into kitchen designs and creating beautiful centerpieces. Kitchen wall clock should match your kitchen decor style. Wall clocks in vintage style are a popular trend in decorating, that brings unique designs into modern kitchen interiors.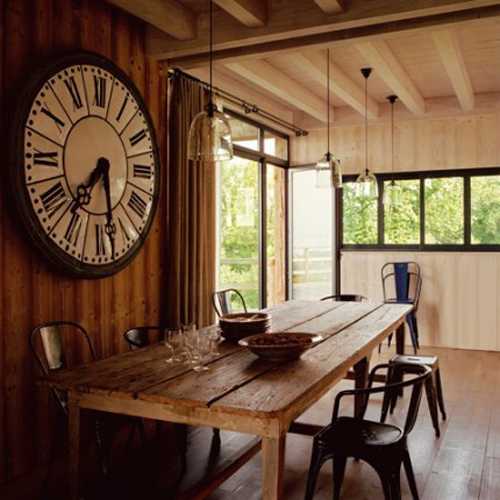 Kitchen clock styles
Large wooden or metal wall clocks are perfect for kitchen designs in classic style. Plastic, frosted glass or stainless steel wall clocks and their unusual designs emphasize contemporary kitchen design style. Round wall clock in pastel colors with floral designs or food pictures are excellent decorative accents for country style kitchens.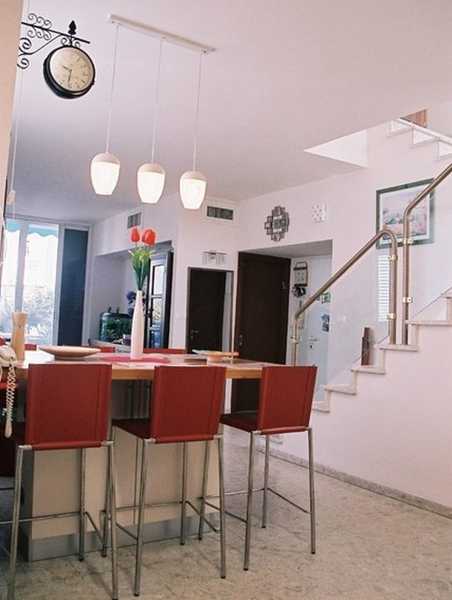 More from decorative accessories

Bright home interiors and amazing views of the ocean make this beach house a dream place. Large windows, light, neutral room...
and enjoy free articles sent to your inbox