25 Space Saving Ideas Creating Beautiful Balcony Designs, Porch Decorating with Modern Hanging Planters

Decorating Ideas

Plants and Flowers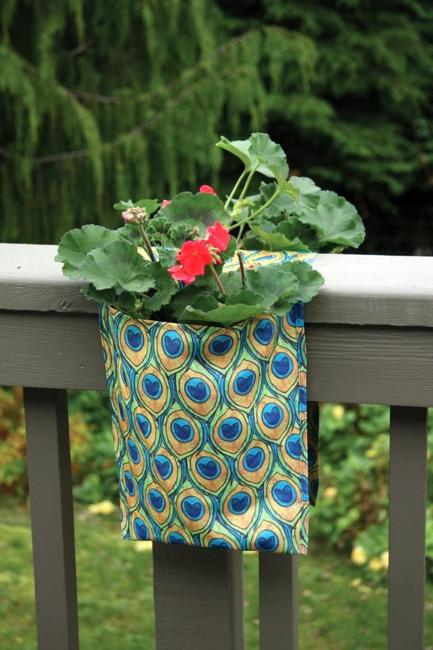 balcony decorating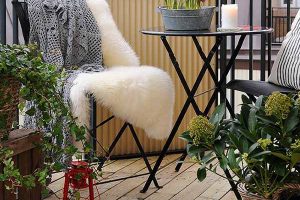 Small balcony designs benefit from using hanging planters with flowers. Modern hanging planters come in classy neutral colors, natural green color hues and all bright colors, so it is easy to match your balcony design colors and harmonize outdoor rooms connecting the spaces to nature.
Lushome shares inspirations for adding flowering plants in attractive hanging planters to small balcony designs or porch decorating, and brighten up your outdoor rooms in style. Wooden flower boxes and ceramic pots can be placed inside hanging metal baskets of planters created with outdoor fabrics, giving bright look to balcony designs and porch decorating, turning your small outdoor rooms into blooming gardens.
Modern hanging planters are a great, space saving and convenient alternative for decorating railings and fences with flowers. Consider the width of your balcony railing or fence before buying hanging planters for home decorating. Select the models of hanging planters that perfectly suit your home. There are models which allow to adjust the gap between two hanging parts of a container, offering flexibility and versatility.
22 space saving hanging planter designs for decorating small outdoor seating areas
33 small balcony designs and beautiful ideas for decorating outdoor seating areas
Hanging planters for decorating small spaces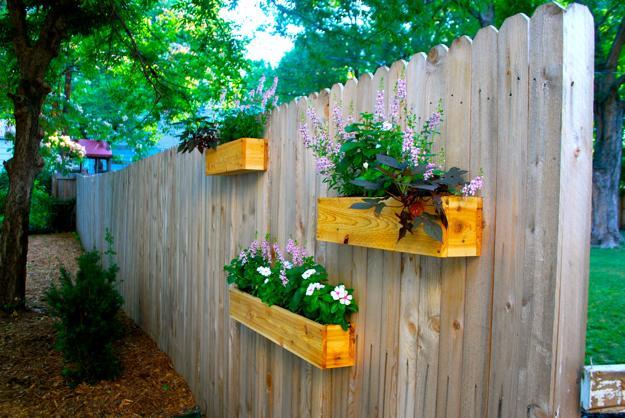 1. Plastic hanging pot holders
Small landscaping ideas can transform balcony designs and porch decorating. Plastic flower pots and hanging planters are the cheapest and most beautiful way to refresh your small outdoor rooms, creating amazing places for relaxation.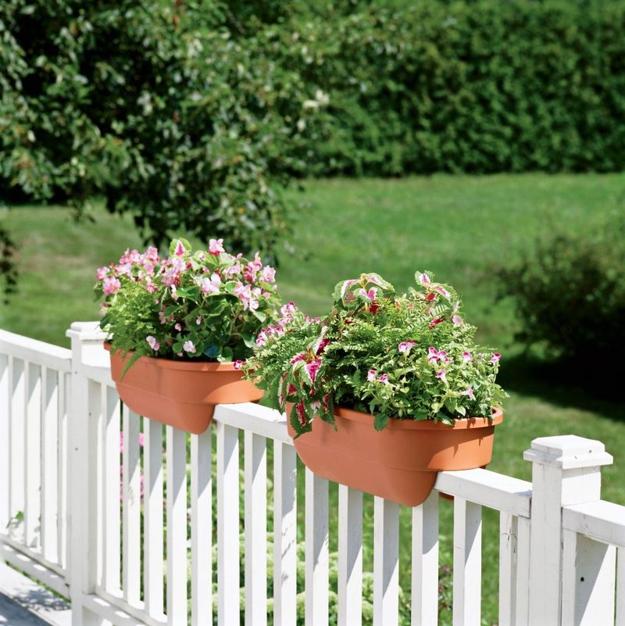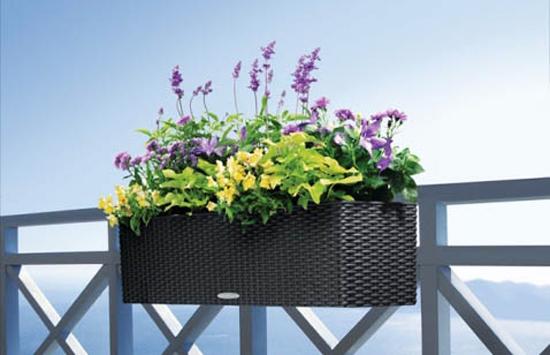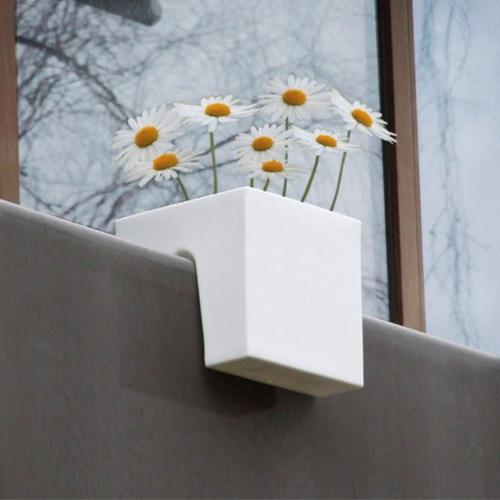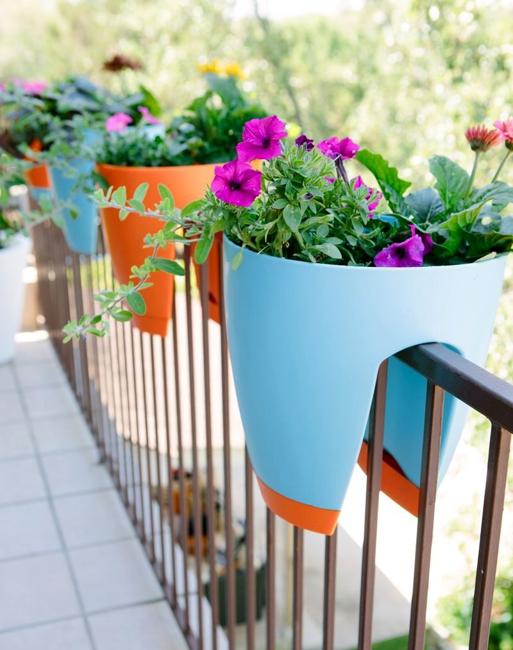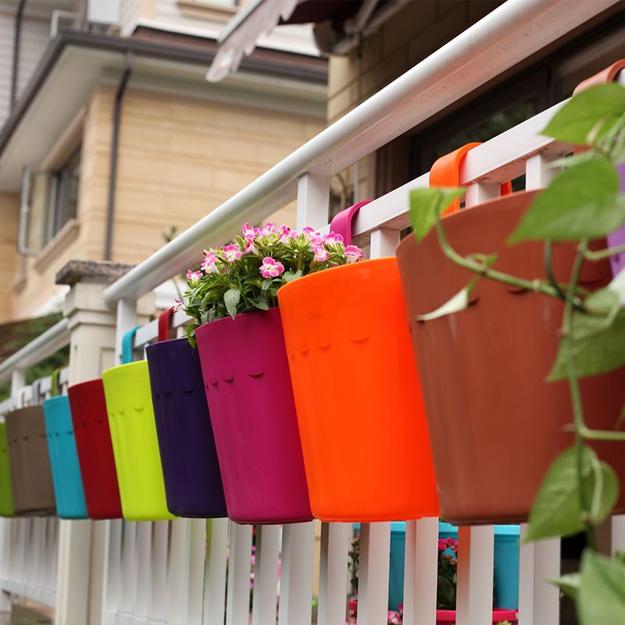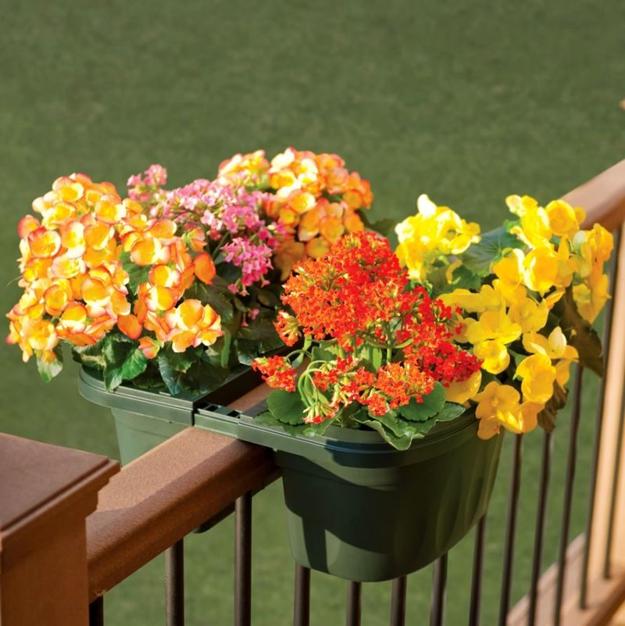 2. Metal flower pot holders for railing
Metal wire baskets and fabric bags can be wonderful DIY projects that save money and improve the entire look of your home.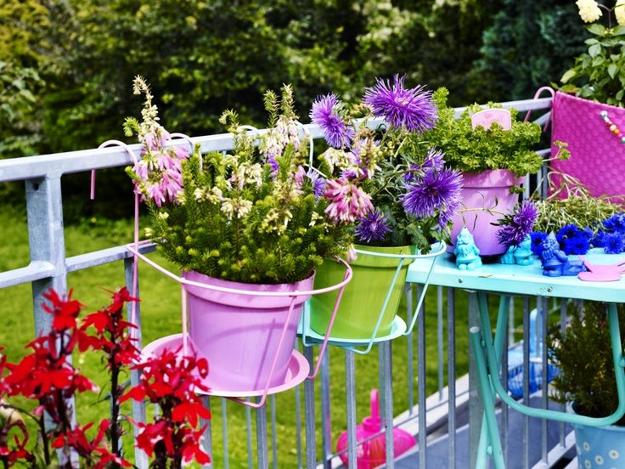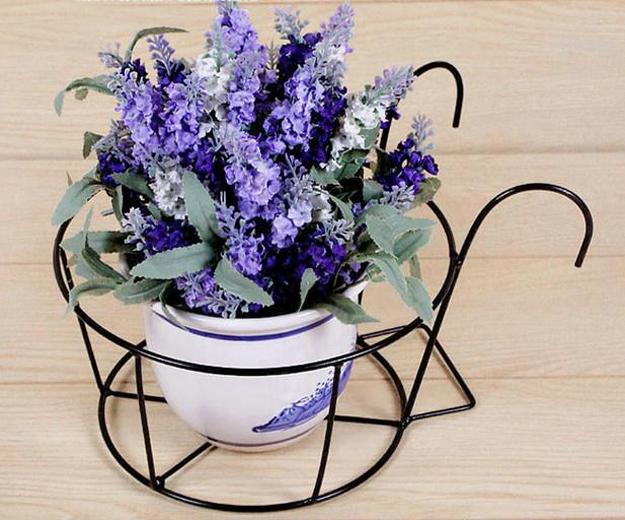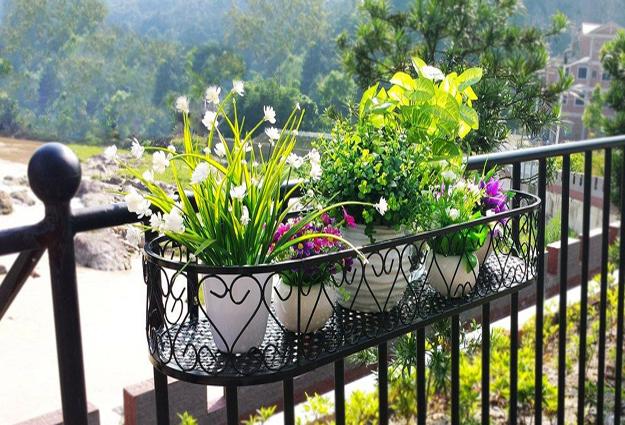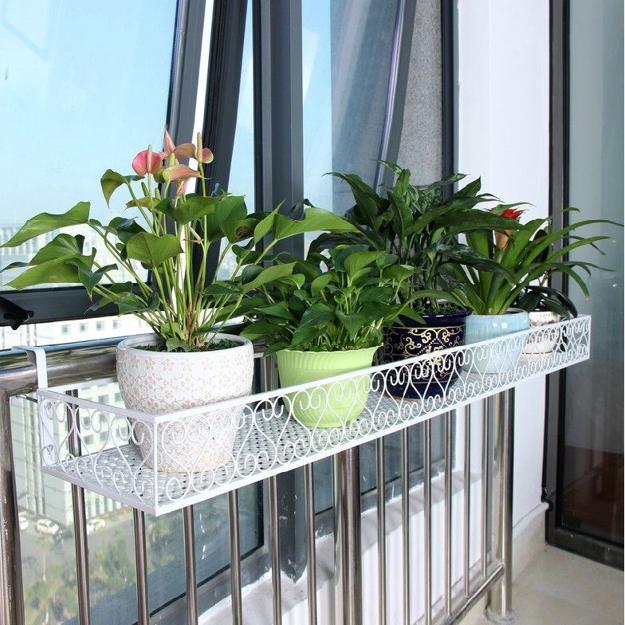 3. Fabric planters
DIY fabric bags can be easily made while recycling small pieces of outdoor fabrics. Fabric bags can be used as home organizers and hanging planters creating matching decor for your living spaces.
Creative home decorating with flowers and plants
The fabric should be durable, mold resistant or waterproof. You can place plastic flower pots inside handmade bags and design beautiful outdoor decorations with seasonal flowers. These DIY fabric bags look great with other hanging planters, wall shelves and pot holders, and can be used for home decorating in all seasons.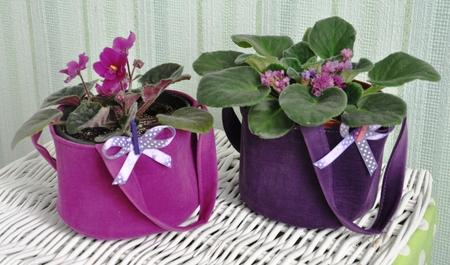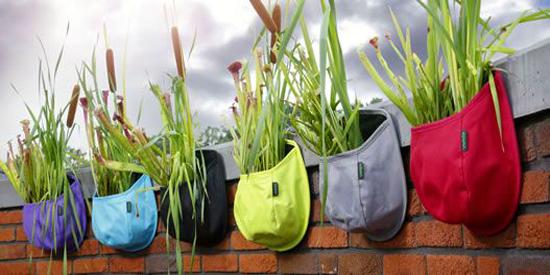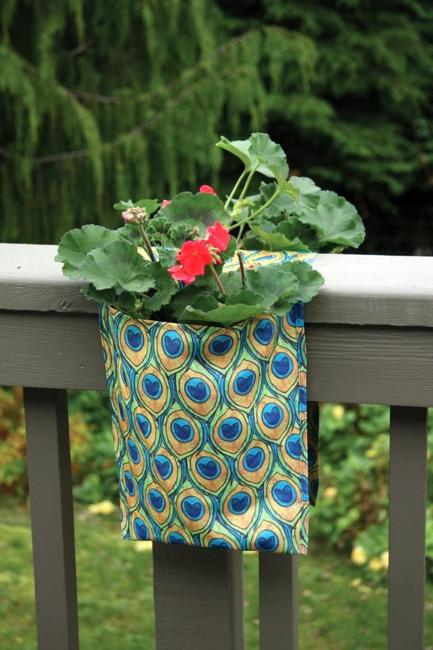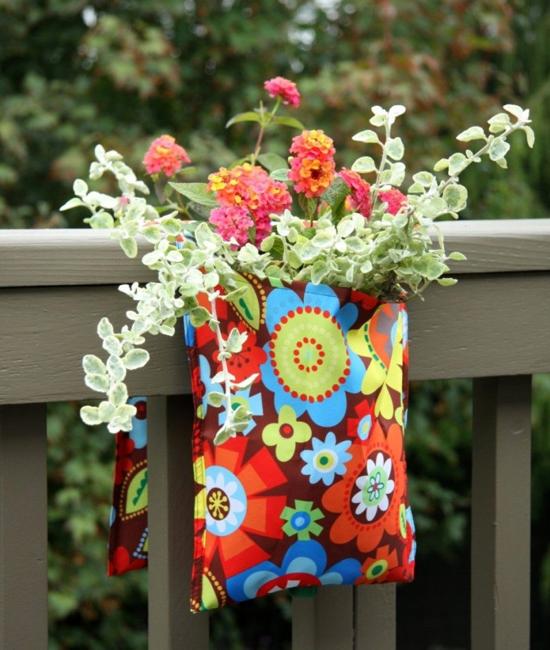 In cold weather fabric bags, plastic or metal wire pot holders and hanging planters can be moved inside, bringing joy and color of beautiful flowers into home interiors. Simple and elegant, hanging planters are great space saving solutions for decorating small spaces. These eco friendly and very decorative accessories are versatile and charming, suitable for any spaces, and especially useful for small balcony designs and porch decorating.
4. Hanging planters for space saving home decorating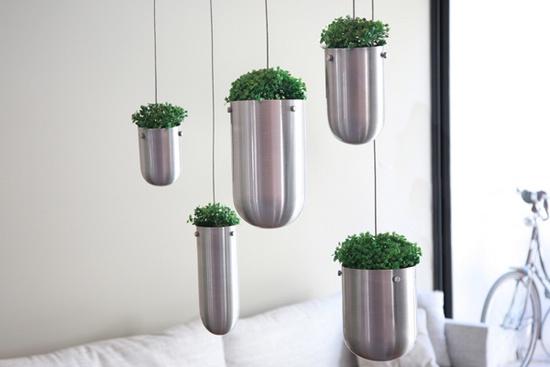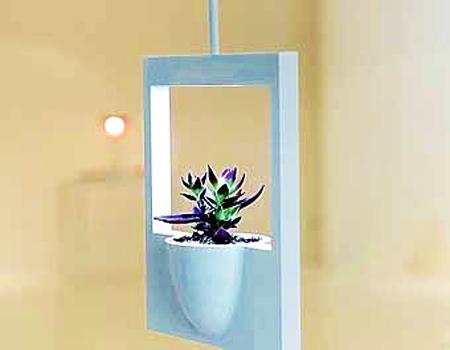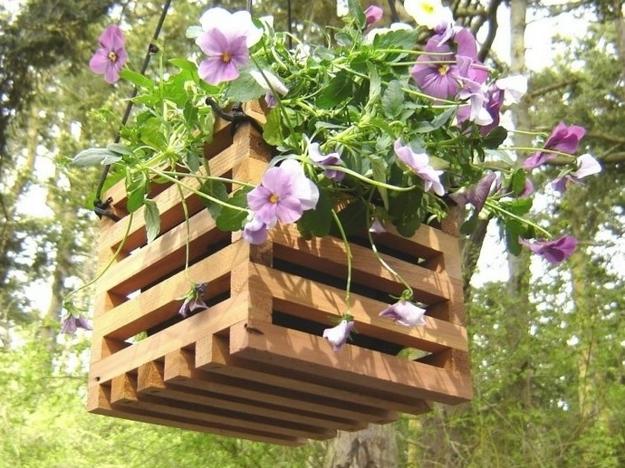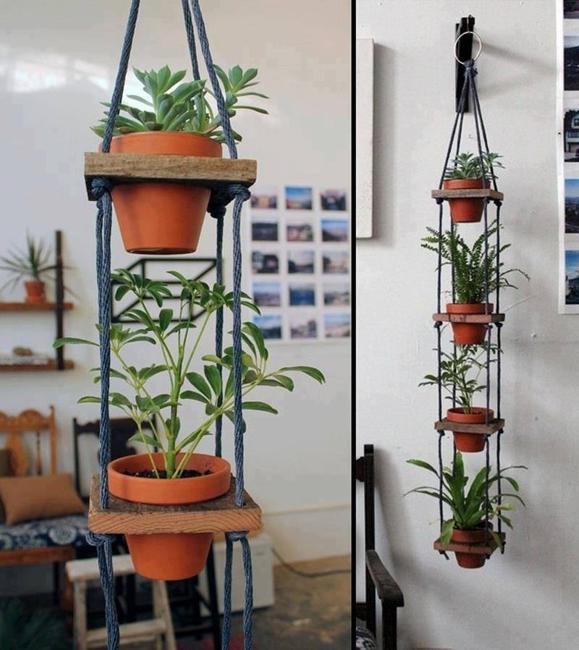 5. Creative ideas for DIY hanging planters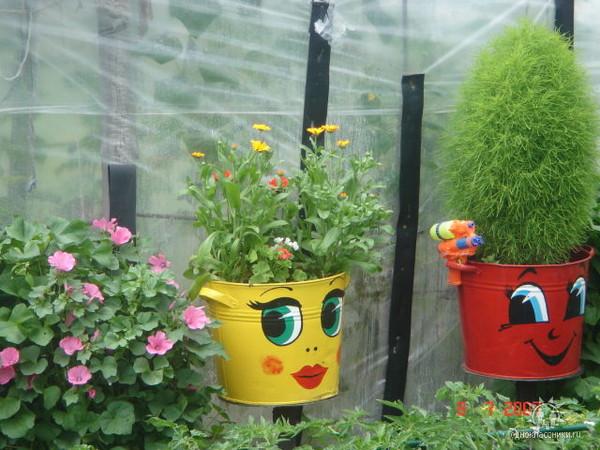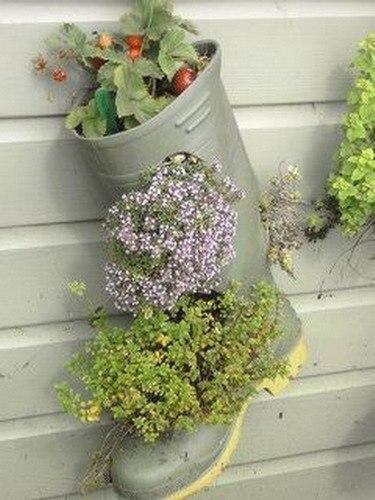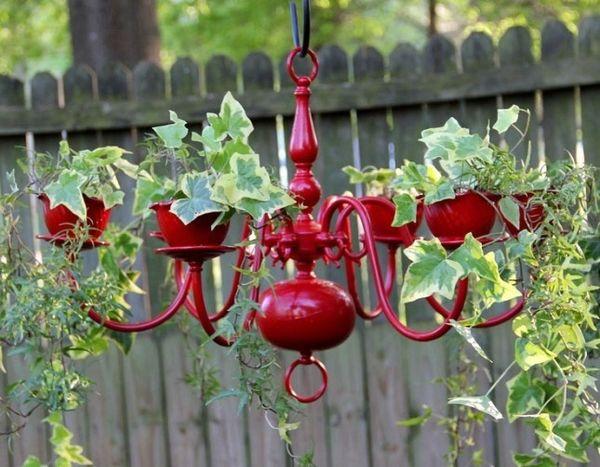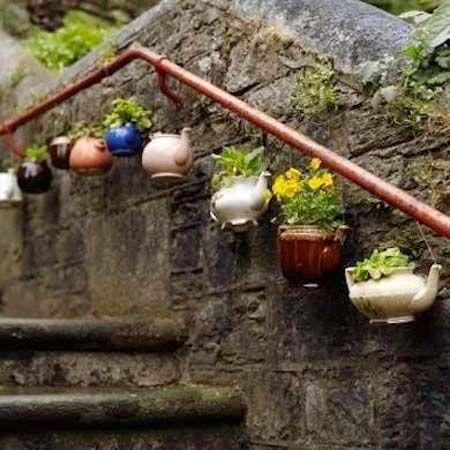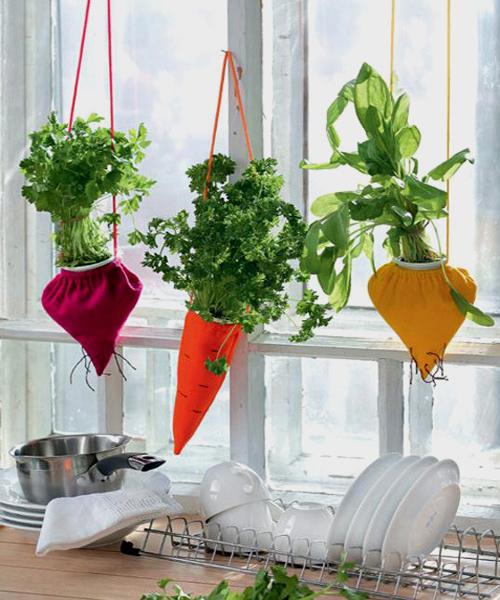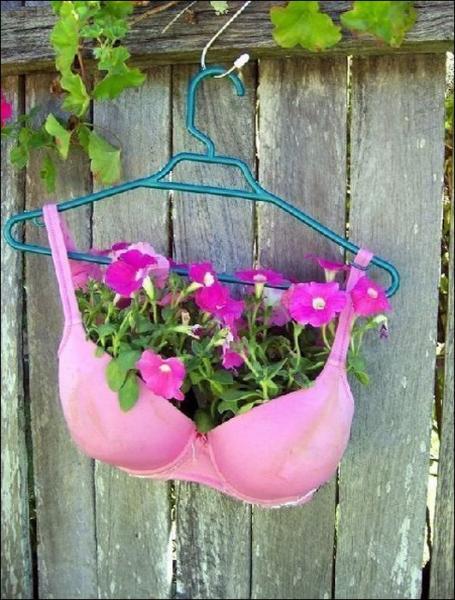 It is possible to find enough space for a small bedroom even in a tiny apartment or home. Here are smart...
and enjoy free articles sent to your inbox