10 Modern Kitchen Trends in Decorating, How to Create Stylish Kitchen Interiors and Save Money

Interior Design Ideas

Kitchen Ideas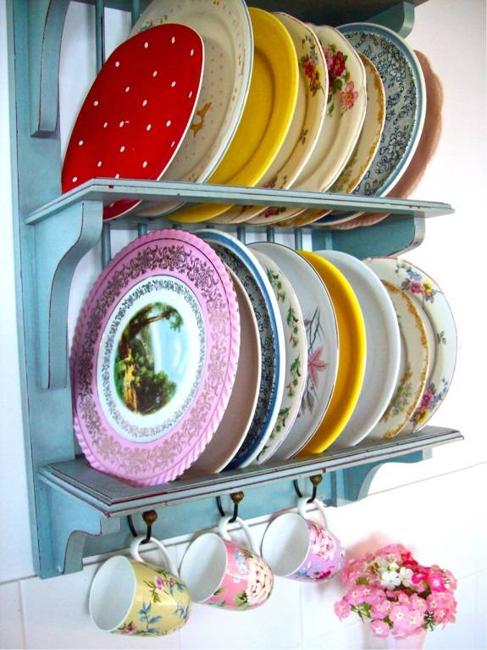 Vintage-style modern tableware, kitchen trends in decorating
kitchen colors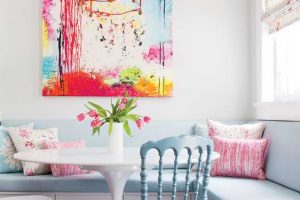 Modern kitchens where every detail plays a critical role are beautiful elements of home designs. The latest trends in decorating and modern ideas influence kitchen designs and show how to create stylish kitchen interiors, add personality, improve functionality, and save money on decorating your kitchen.
Here is the Lushome collection of fabulous ideas to give a fresh touch to your kitchen design. Check them out. Decorative accessories, stylish textures, and modern colors can turn your kitchen into an elegant, unique, comfortable, and elegant space. Small changes make a big difference.
Modern kitchen trends, how to add stylish metallic accents to kitchen interiors
Modern kitchen interiors, design trends
Top modern kitchen trends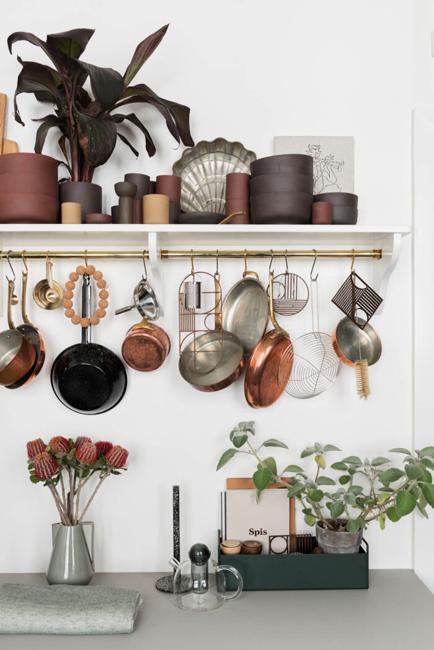 1. Stainless steel cookware, utensils, tableware
Today you can mix contemporary stainless steel kitchenware and dinnerware with classic porcelain, blending metallic shine with matte whiteness and elegance. Jugs and bowls are timeless classics that are perfect for modern kitchen decorating today.
Modern tableware and cookware, versatile stainless steel in kitchen decorating
Creative and eco-friendly kitchen decorating with colorful food
How to decorate modern kitchens with Green houseplants and save money
Stainless steel cookware and kitchen utensils with bright accents and contemporary designs are current kitchen trends also. Steel vases and tableware items are an easy and quick way to refresh your kitchen interior and give it a trendy look helping save money.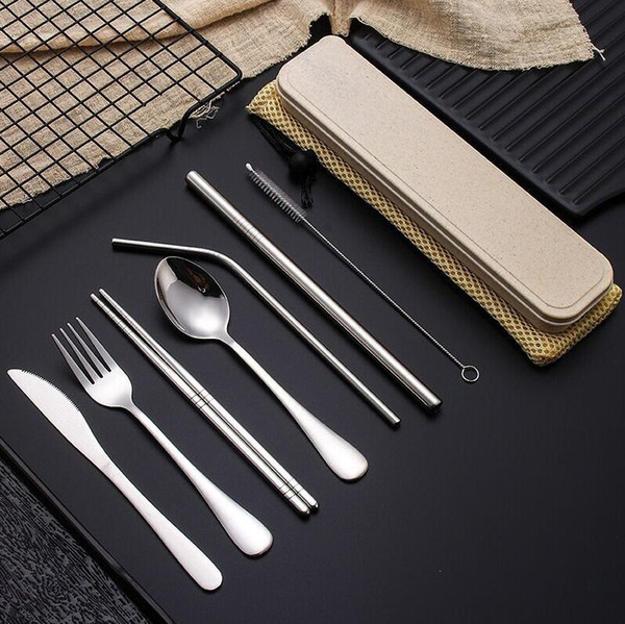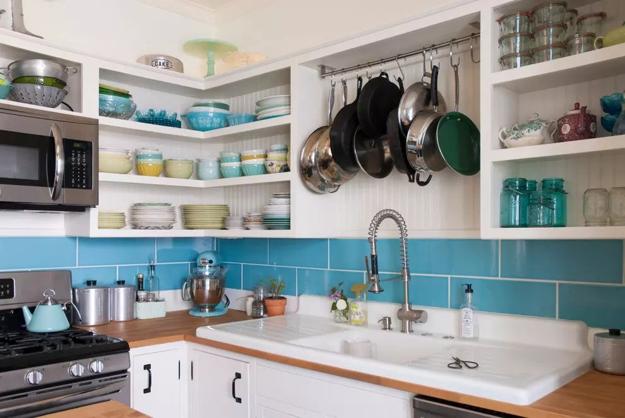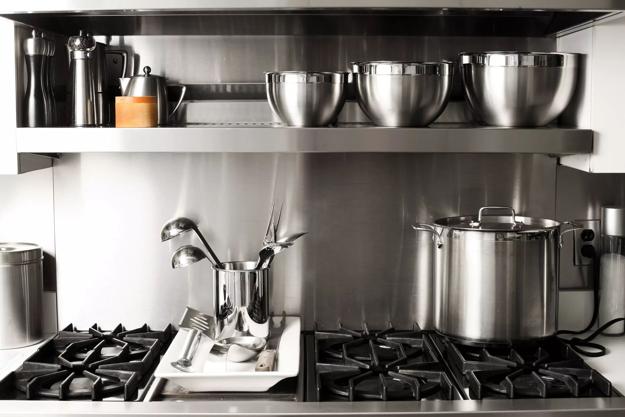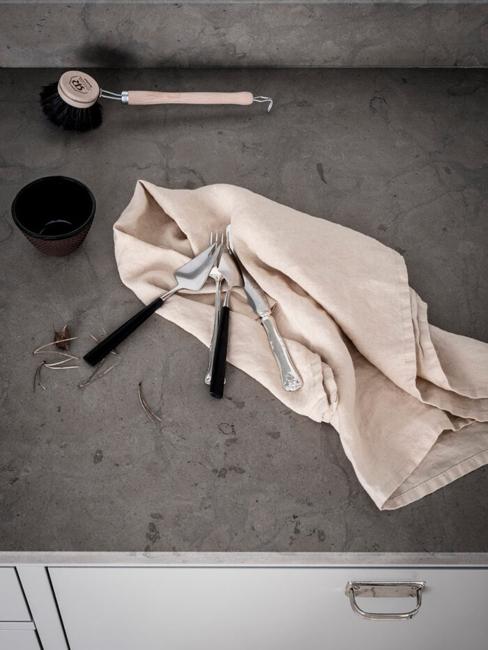 2. Natural textures and neutral colors
Natural is one of the latest trends in decorating, and the craze for eco-friendliness, natural textures, forms, colors influenced modern kitchen designs. Wood is a traditional material for kitchen designs. Also, rattan and sisal beautifully complement modern kitchen interiors.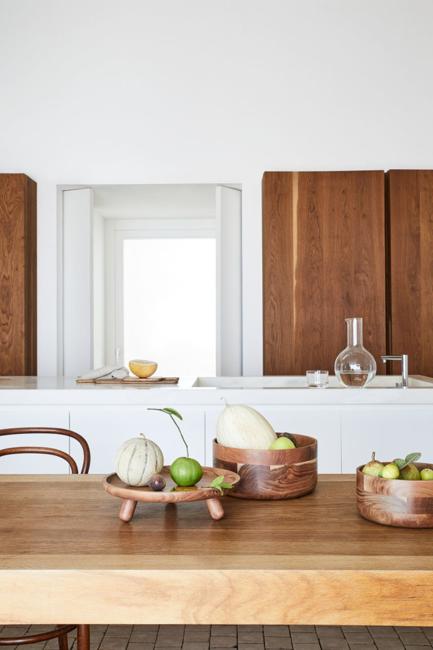 Earthy hues, gray color tones, off-whites are modern color design trends. Natural materials and interior colors are perfect for kitchen designs. They create calm, harmonious kitchen interiors that are pleasing to the eye and eco-friendly.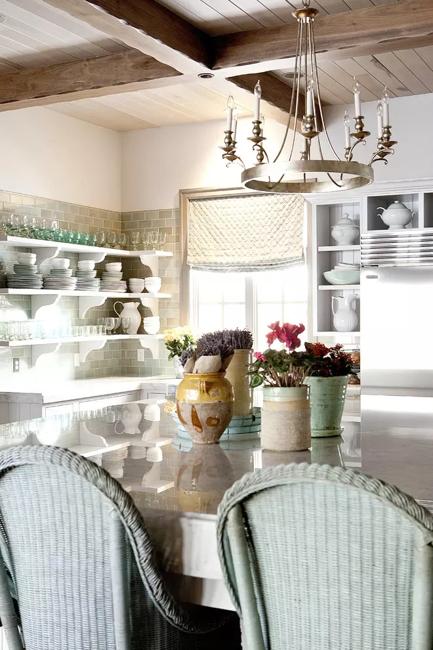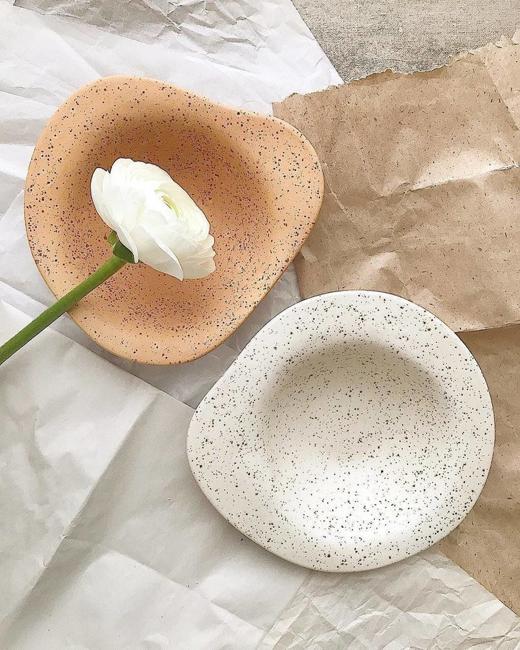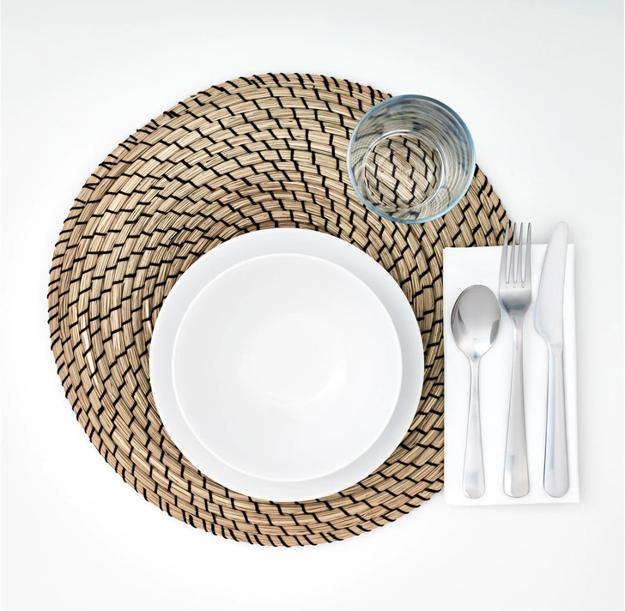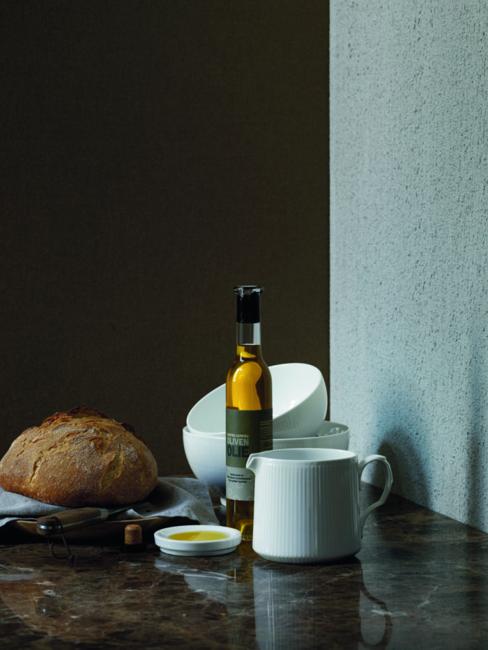 3. Textiles and kitchen accessories
Checks, diamonds, and stripes are fashionable decoration patterns that triumphantly conquer modern kitchens. A checkered pattern instantly updates kitchen interiors and brings everyday luxury into the spaces. Geometric patterns look good with wood, stainless steel, white porcelain, and glass and create beautiful combinations with other decoration patterns. You can mix floral prints, checks, stripes, and diamonds in neutral colors and add colorful accents to brighten up the mix.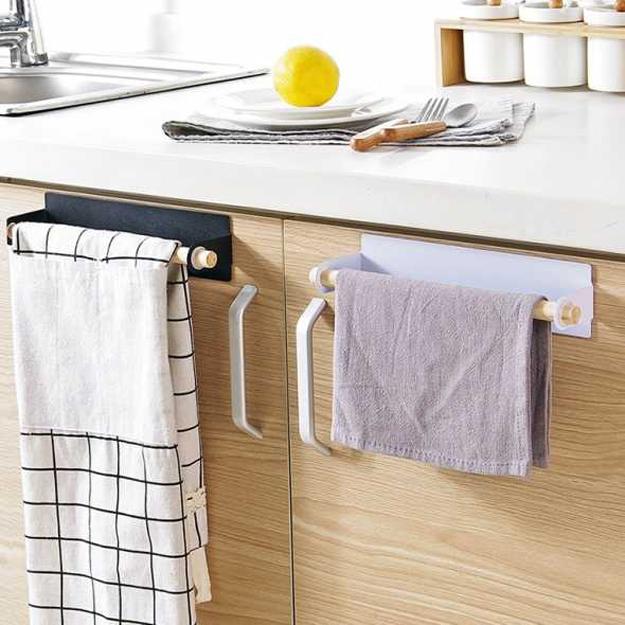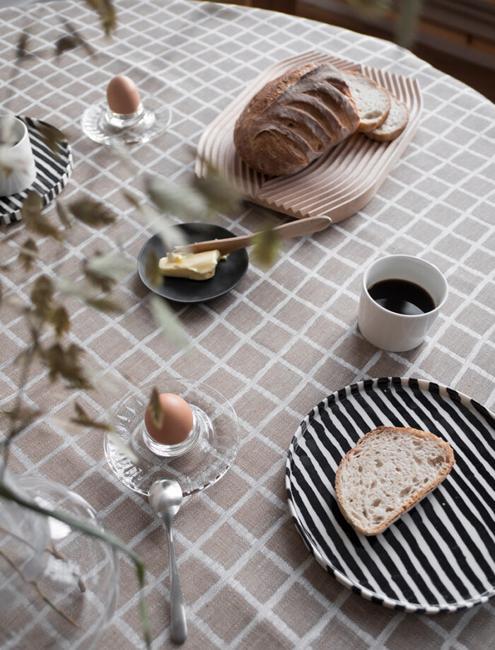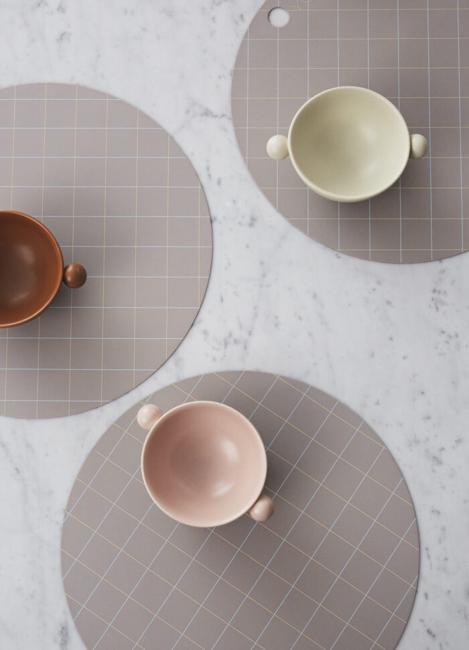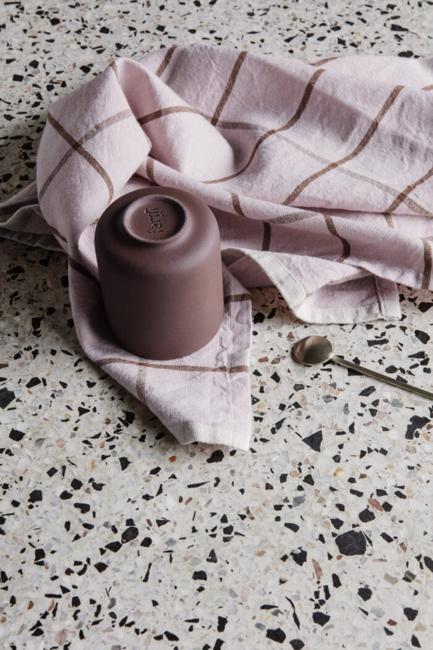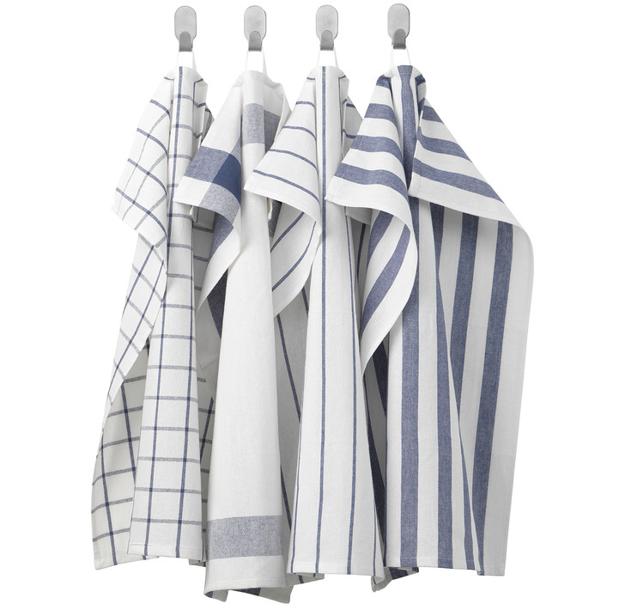 4. Table lamps in kitchen interiors
A small table lamp is a stylish touch for your kitchen or dining room that creates coziness and comfort. Small lamps powered by batteries are a fresh, modern alternative to traditional dining table candles and under-cabinet lighting.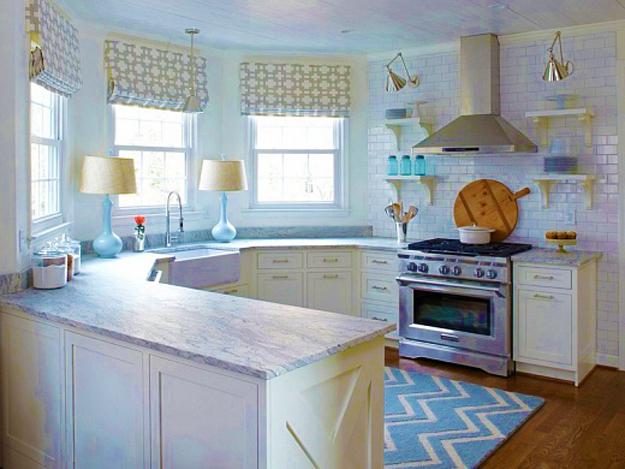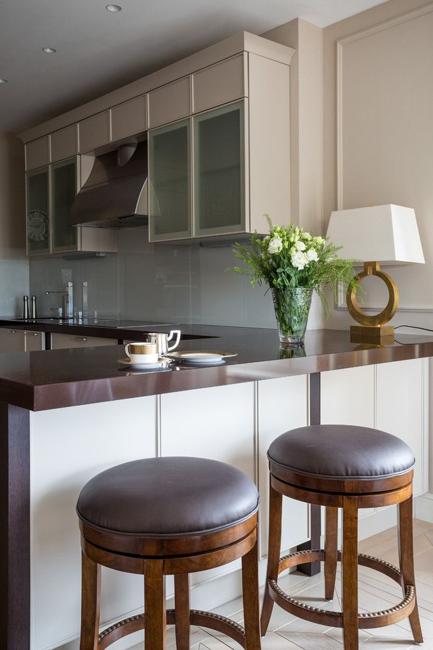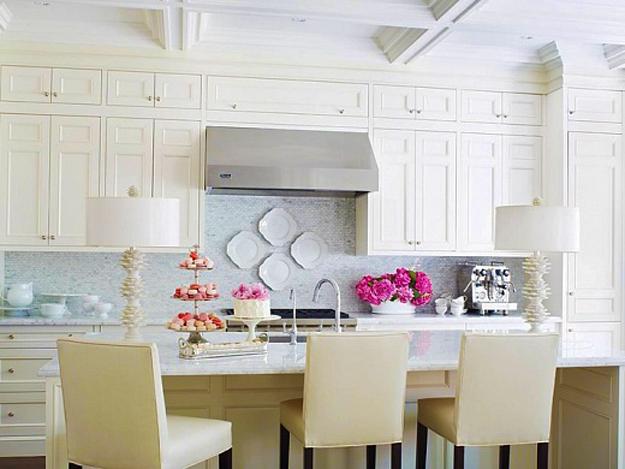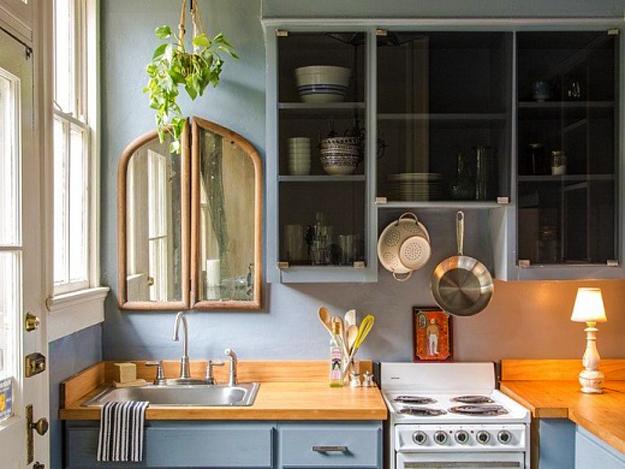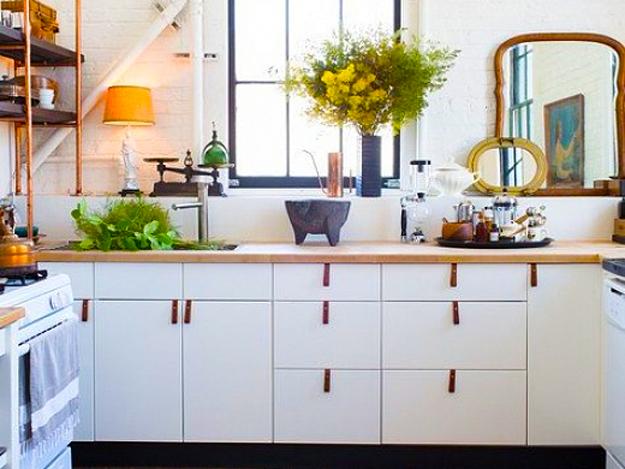 5. Blue and white ceramic tableware
The white and blue color combination is a timeless classic. Elegant metallic accents, rustic wood, and contemporary textures can mix well with classic blue and white tableware, decorative vases, and porcelain pieces.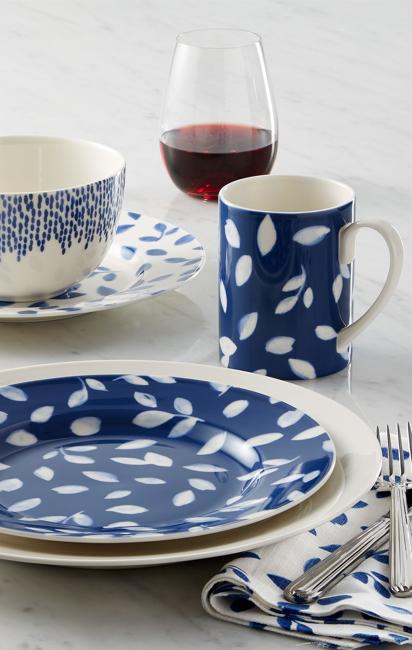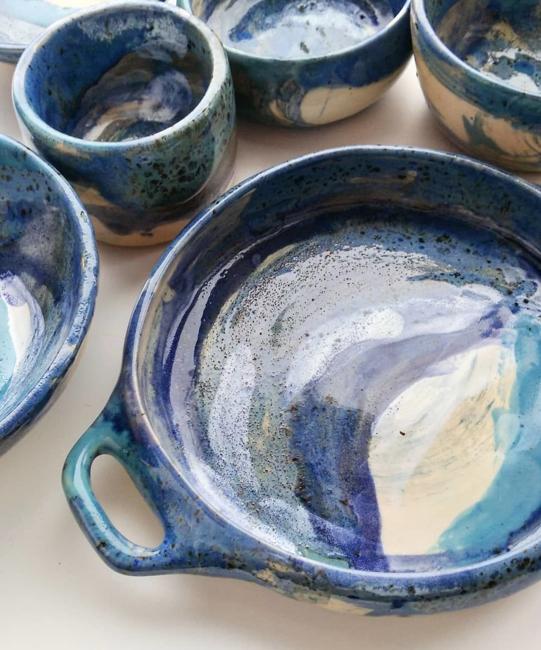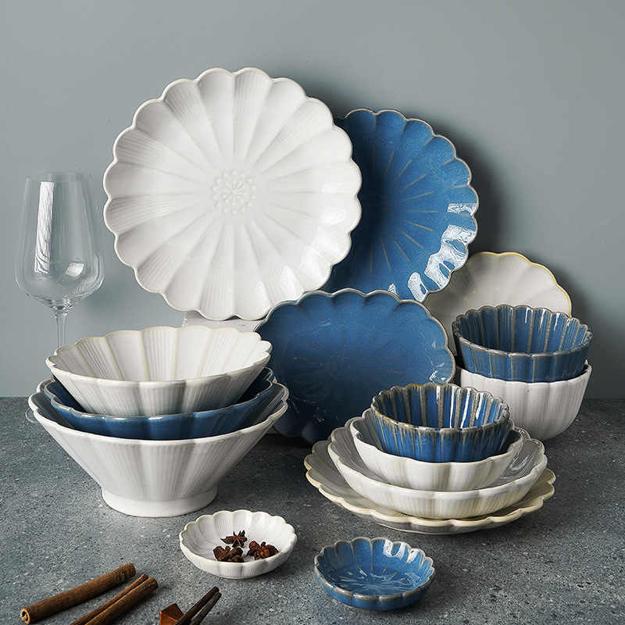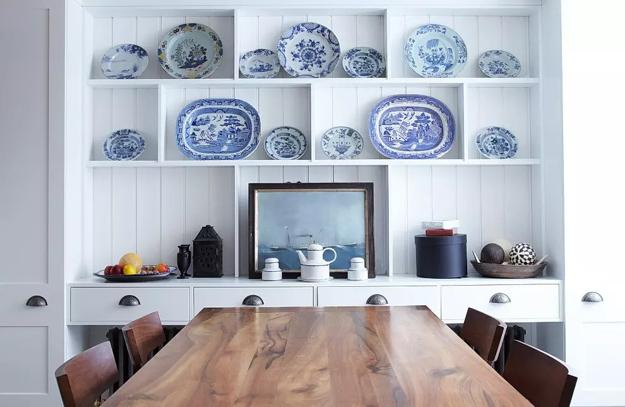 6. Ocean-inspired kitchen decor
Seashells, corals, starfish, and other ocean-inspired images are fabulous trends in decorating homes. Modern motives come from the bottom of the ocean, bringing the beautiful theme. Coral-shaped table lamps, seashell-shaped serving trays, and dishes make lovely decorations for dining rooms and kitchens and symbolize sea romance and summer decorating ideas.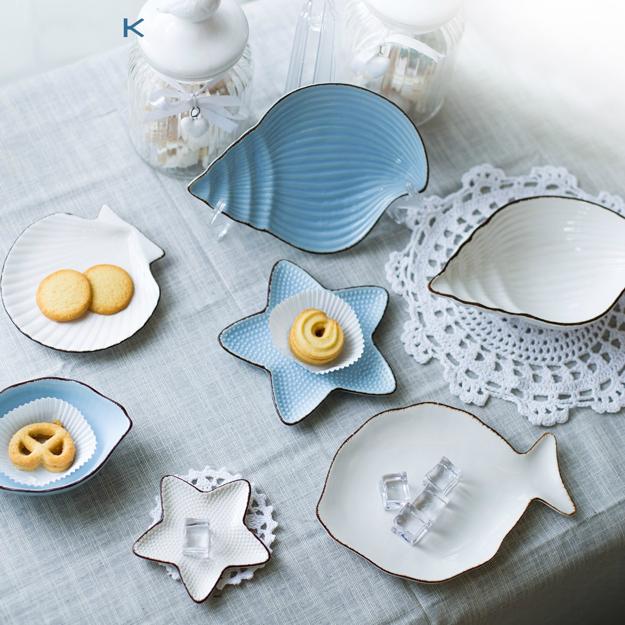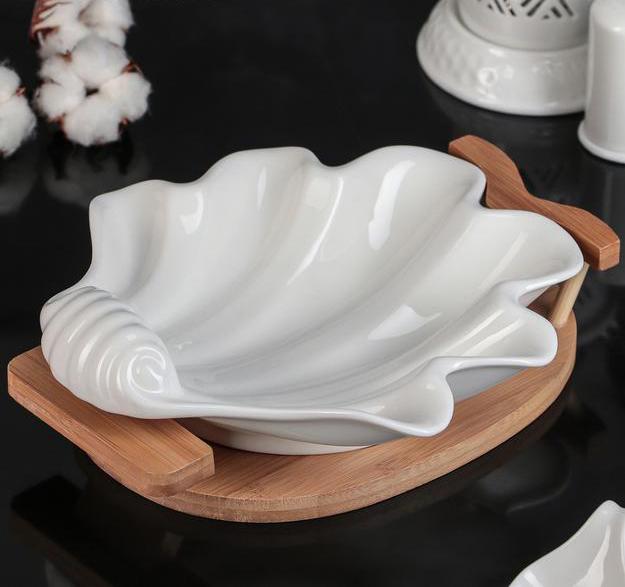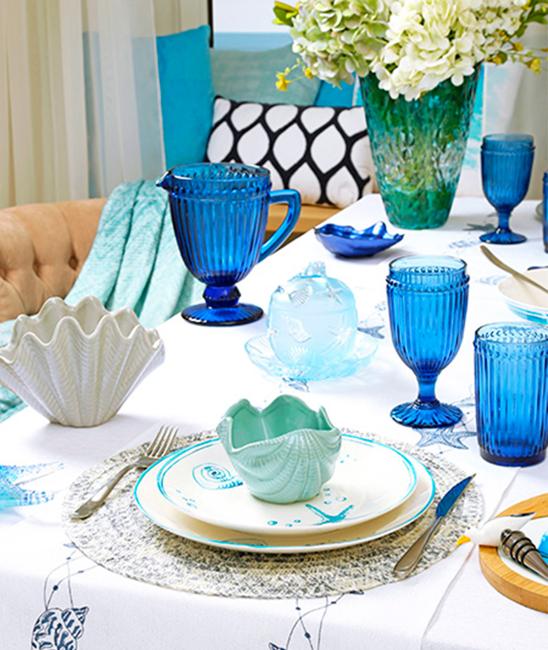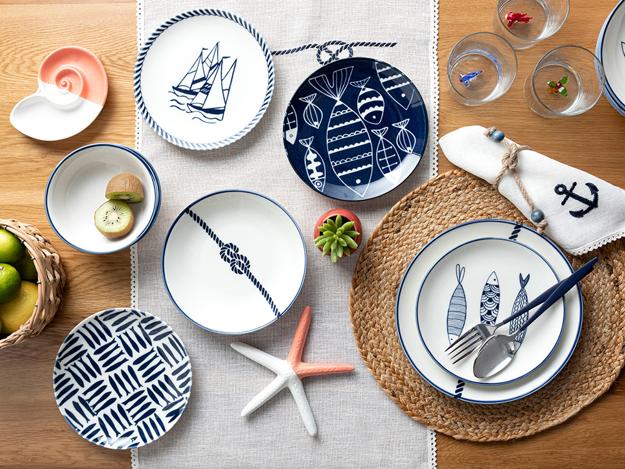 7. Houseplants in kitchen interiors
Green colors and houseplants are ideal for creating comfortable, pleasant, and modern kitchens. Fresh flowers in vases, indoor plants on a windowsill, or flowering plants in pots are excellent, eco-friendly, and cheap ideas for decorating kitchen interiors.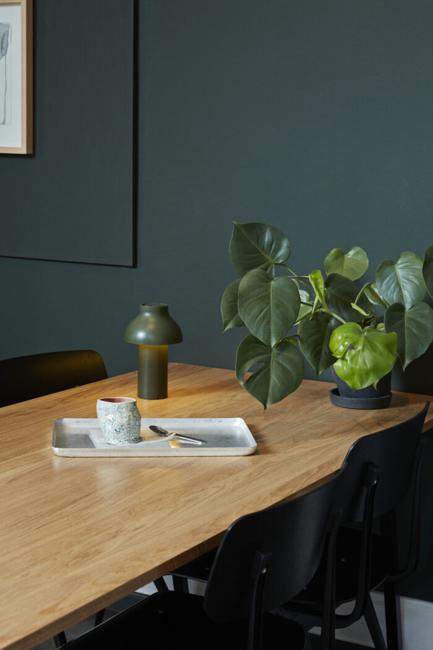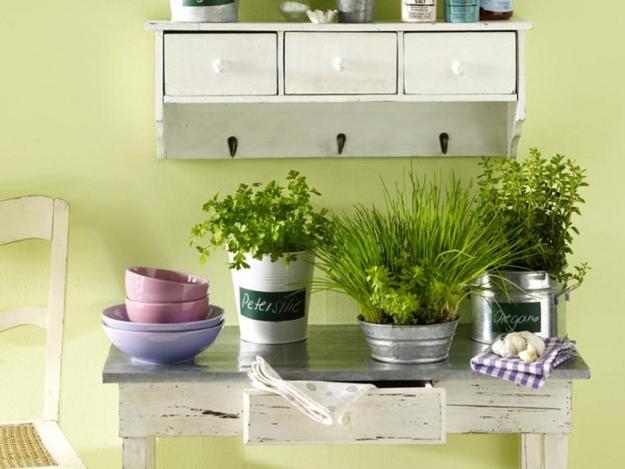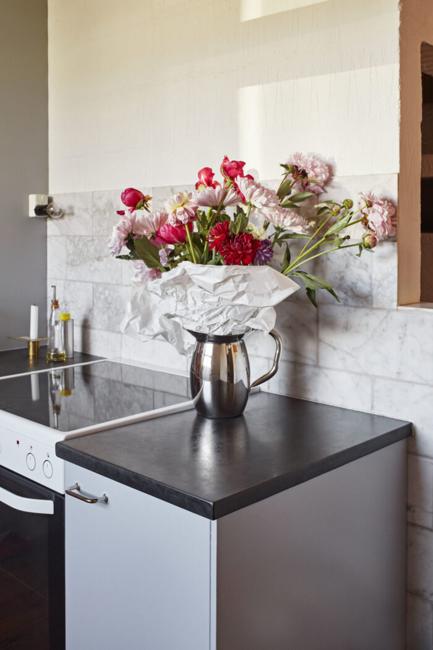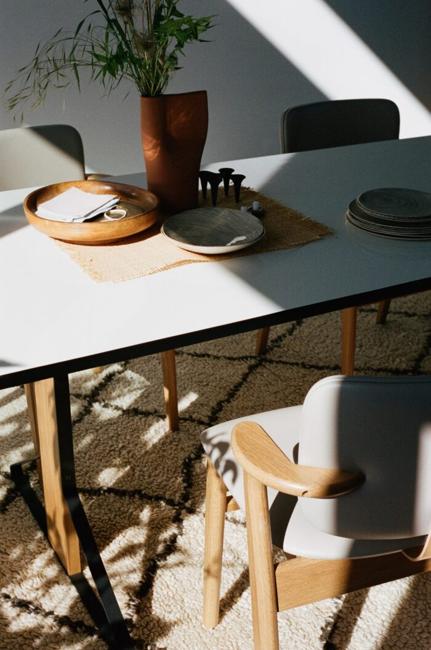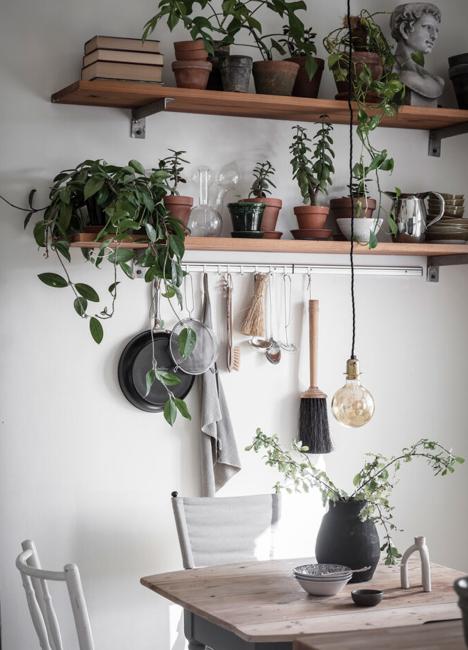 8. Green leaf patterns
The Green ideas bring beautiful green leaf patterns into modern kitchen designs. Textiles and modern tableware show stylish green leaf patterns.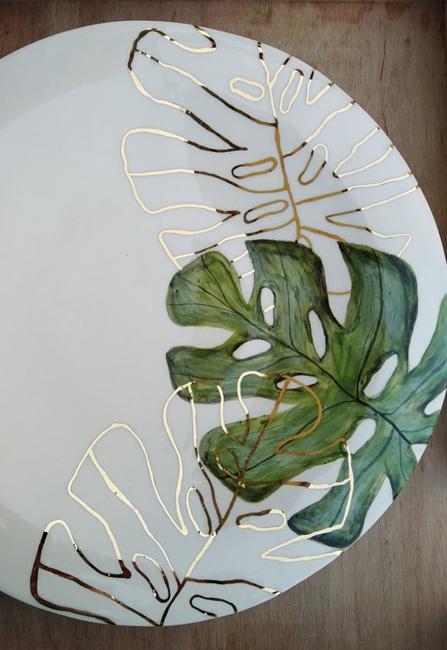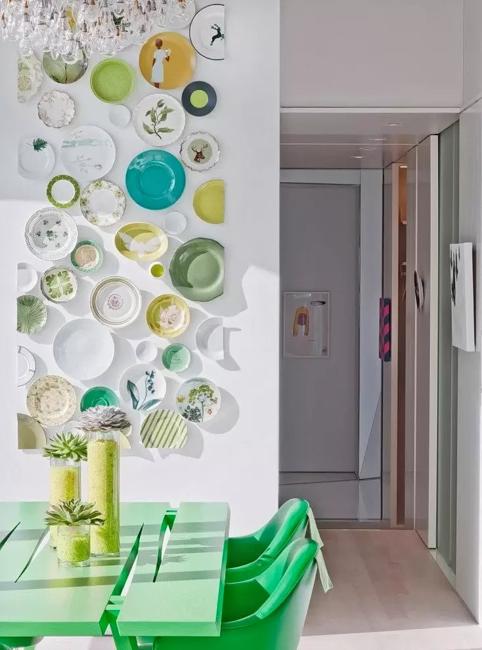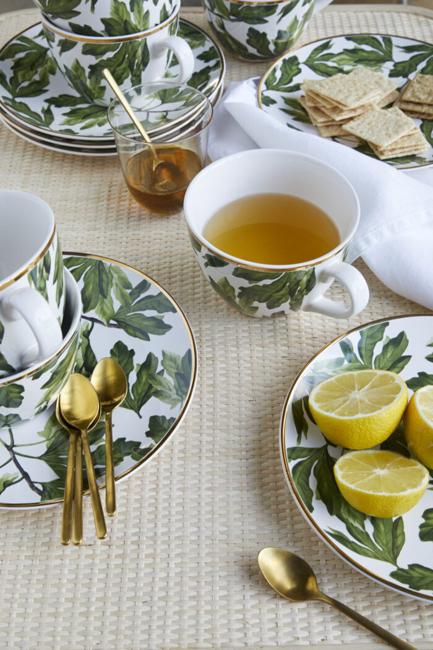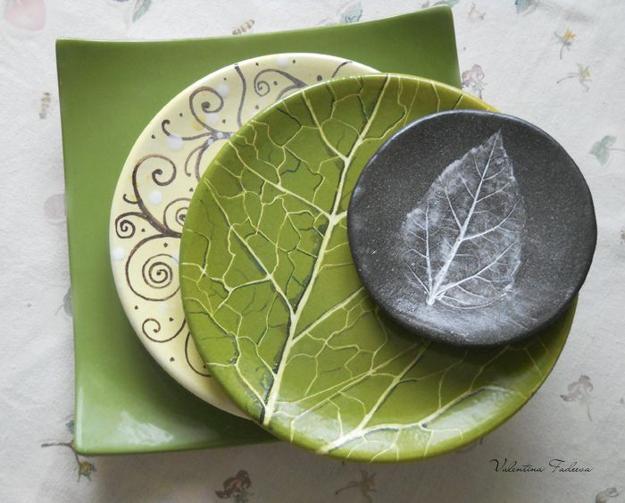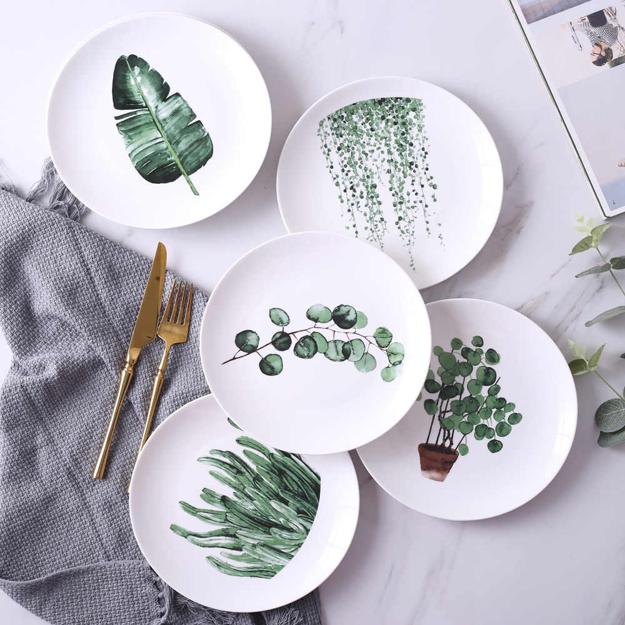 9. Grooved designs
Grooved surfaces are one of the hot latest trends in decorating kitchens and dining rooms influenced by retro styles. Stylish stainless steel and ceramics, decanters, decorative vases, glasses, dishes, cups, jugs, spoons, folks, and serving plates show beautiful retro-modern grooved designs.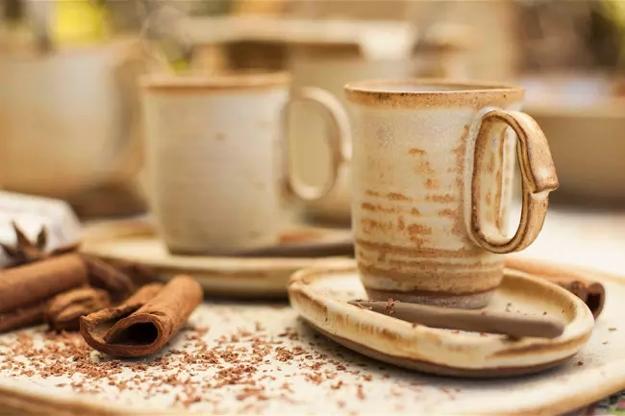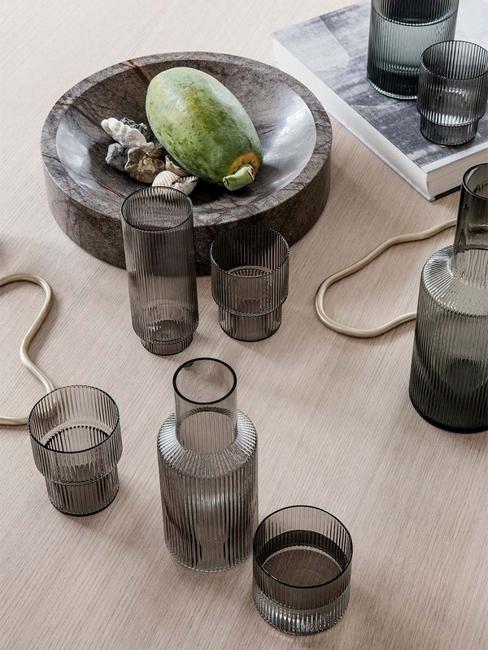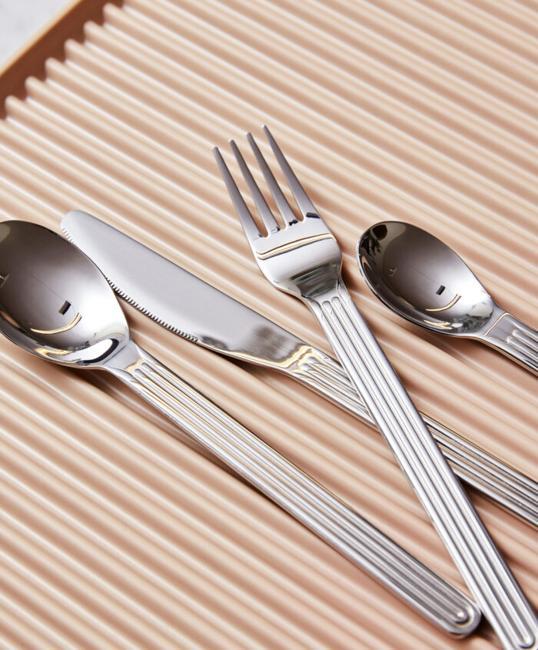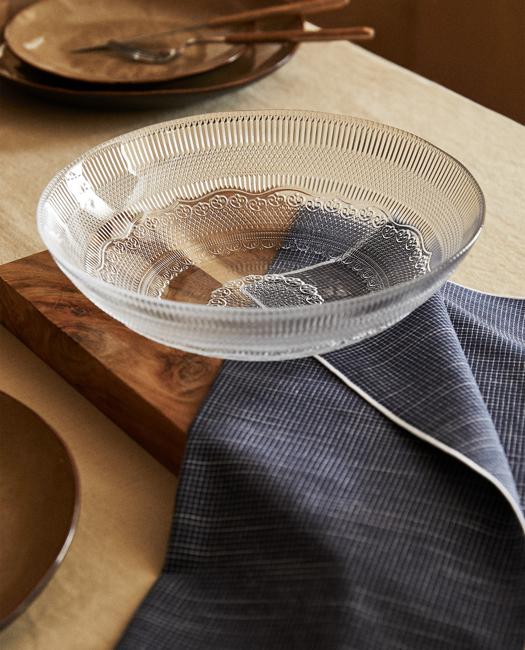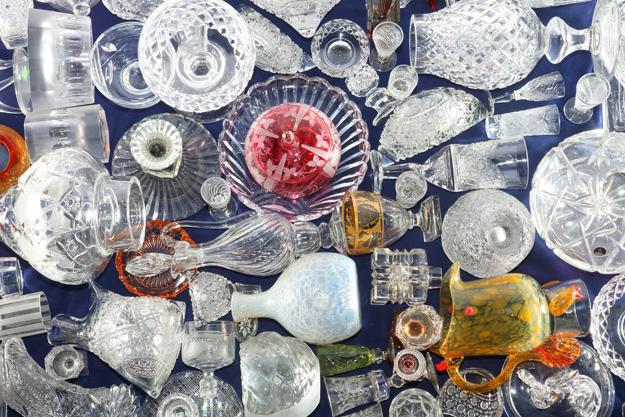 10. Vintage style
Vintage decor is an excellent way to update kitchen interiors. A lot of unique vintage-style items can be found at flea markets or purchased on the internet. You can use this fun shopping opportunity to save money while adding a stylish vintage decor item to your beautiful kitchen or dining room.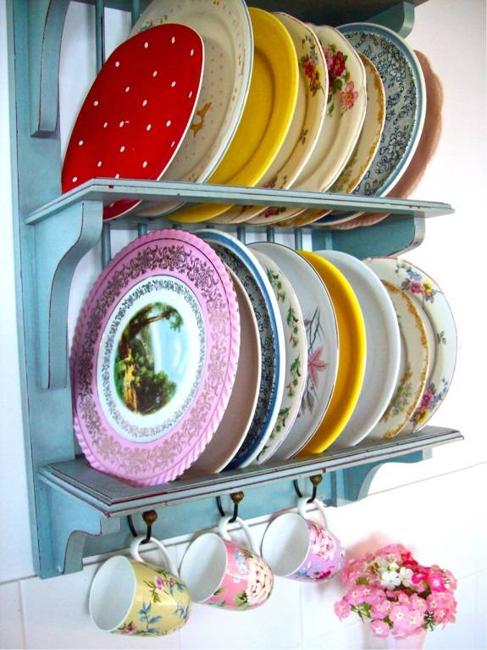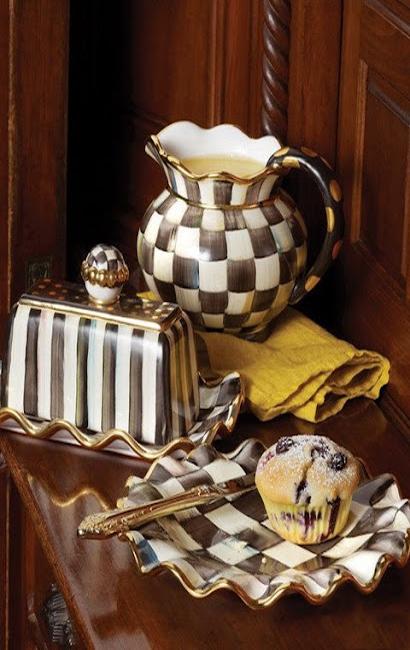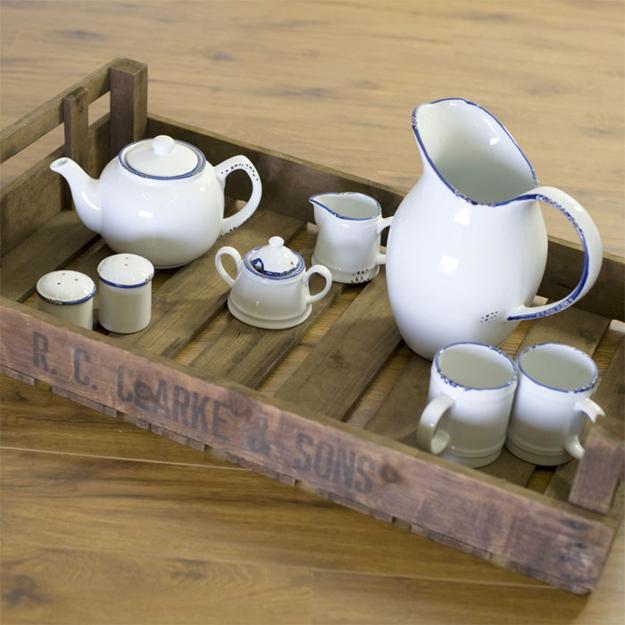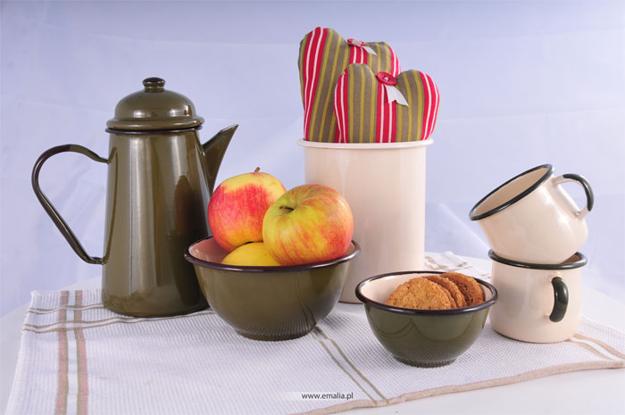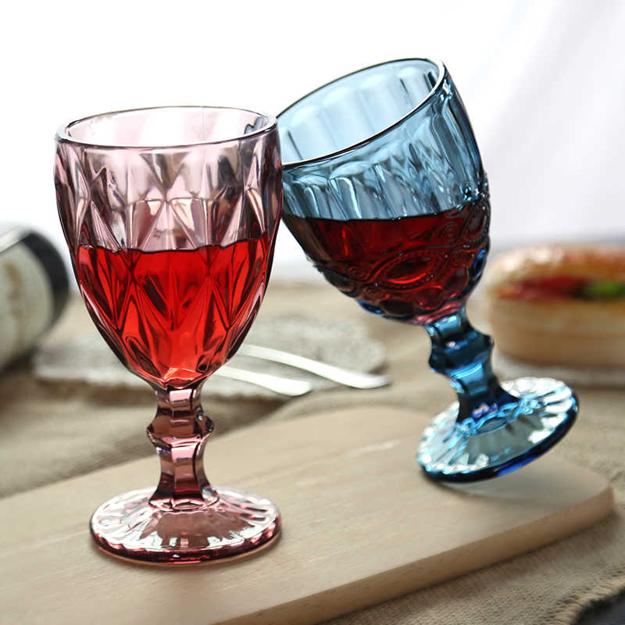 More from modern kitchens

From traditional ceramic tile designs to trendy wood-like, shiny metal, and mesmerizing glass, there is seemingly unlimited ways to brighten up...
and enjoy free articles sent to your inbox