Spectacular Penthouse, Interior Design and Decor Enriched by Stunning Views of Berlin
---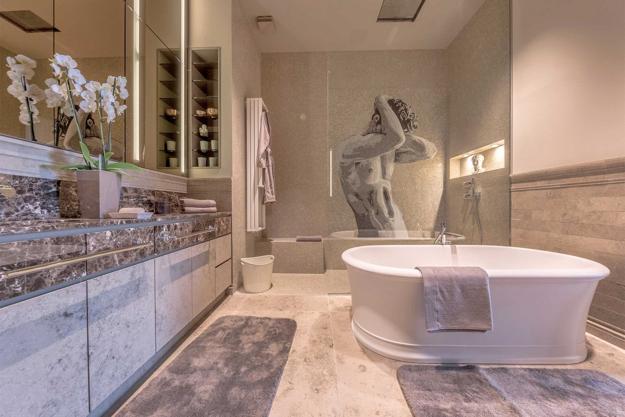 Modern bathroom design
A penthouse is a dream home for many people. Spectacular views, fresh air, privacy, spacious interior design and contemporary decor ideas create luxury apartments and make them ideal homes for all who appreciate luxury, freedom, ultimate comfort, and can afford them. Lushome presents an astonishing, expensive and beautiful home featuring 500 square meters (5,382 sq ft) of gorgeous living spaces in the heart of Berlin, Germany.
Modern interior design and decor ideas, lots of glass and bright areas create this beautiful home in the European city which is the crossroads of the cultural center of Avant-Garde art, historic areas, modern architecture, and nightlife. The penthouse has spacious, spectacular and modern home interiors and gorgeous outdoor living spaces that promote exceptional luxury and high quality of life. The building itself is one of the most beautiful and spectacular skyscrapers in Berlin. Surrounded by green parks, lakes, and rivers, the building sits in the area which is perfect for living in the busy city, and the panoramic views enhance the modern interiors.
The penthouse interiors are decorated in light neutral colors and accentuated by stunning artworks creating a relaxing oasis in the exciting, modern city. A peaceful atmosphere and quiet luxury of the living spaces with glass walls blend the freedom with ultimate relaxation in the beautiful interiors created in the middle of the seducing with high fashion and fine dining districts. The interior design and decor are comfortable and stylish, reflecting a different dimension of chic life without compromise, but with self-confidence, freedom and individuality.
Contemporary black and white rooms in elegant penthouse
Penthouse design with creative room dividers and hanging staircase
Modern interior design and decor ideas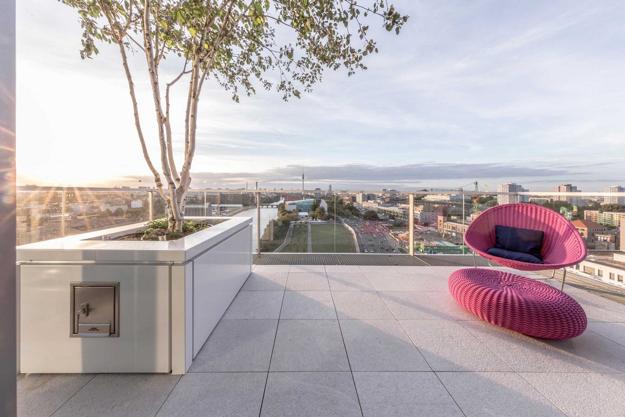 This spacious penthouse with inspiring and impressive interior design provide fabulous ideas for decorating contemporary homes. Bright light and elegant, neutral colors stretch the interiors creating a pleasant sense of freedom and luxury. Glass wall design is spectacular and gorgeous also. Glass walls connect the modern interiors with the outdoor living spaces merging them into an open and attractive home which invites nature inside.
A living room design with a balcony, an open kitchen, and a dining area are contemporary and multifunctional. Perfect for decorating small apartments and large homes, creative room dividers are functional and attractive. The modern interior design and decor give brilliant ideas to bring exceptional luxury and beauty into spacious, modern rooms. If you leave in large spaces, steal the look and enjoy the elegant and modern interior design solutions that can brighten up any home.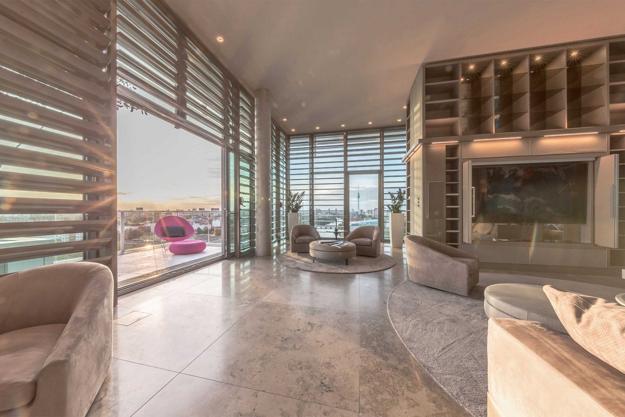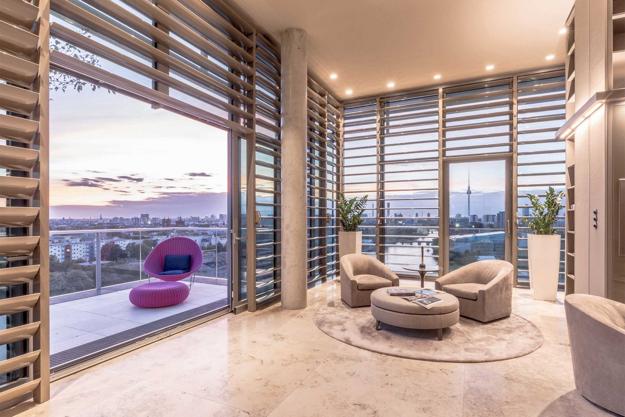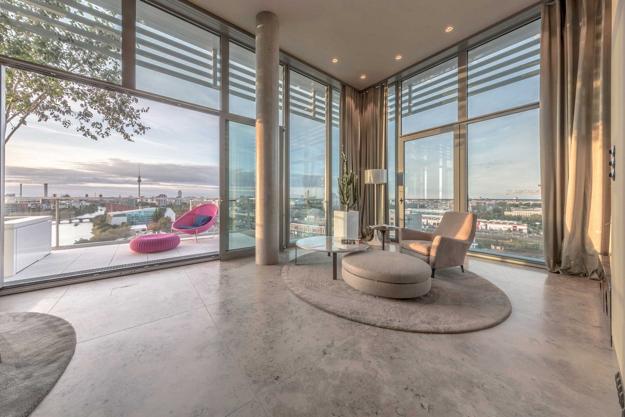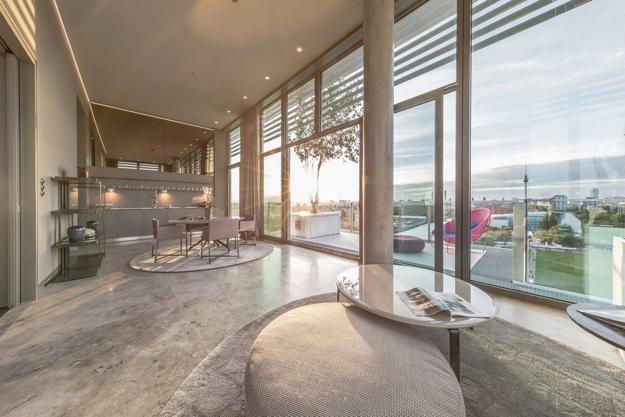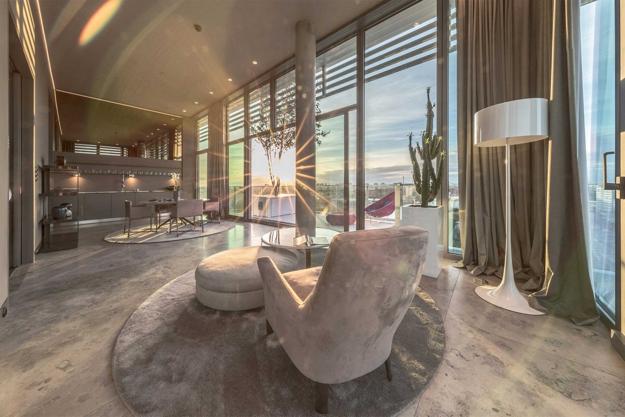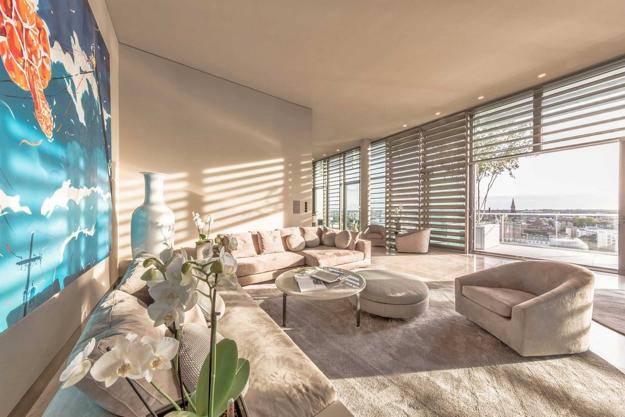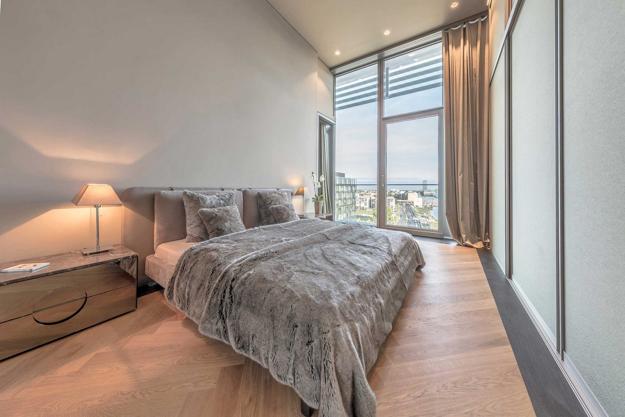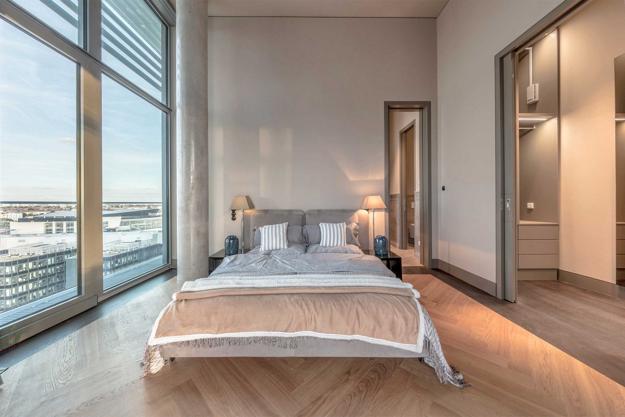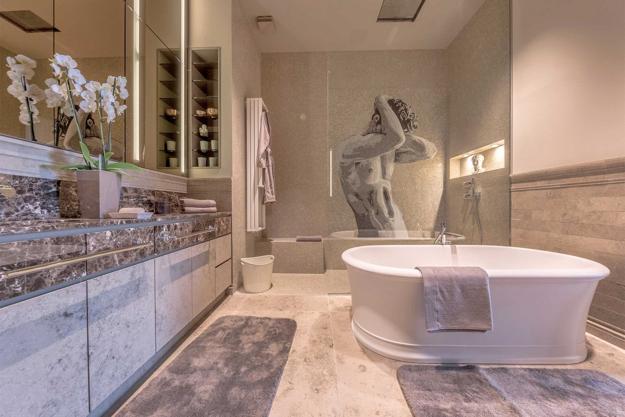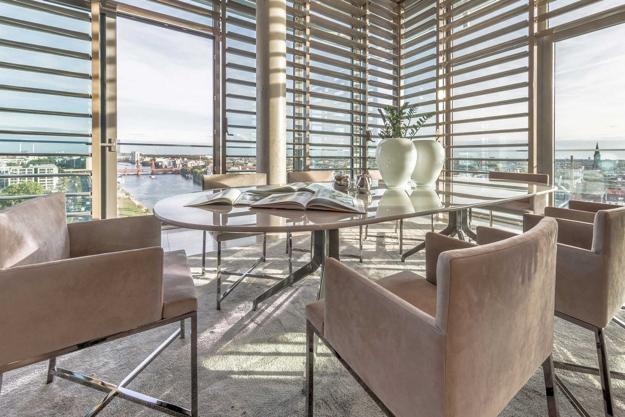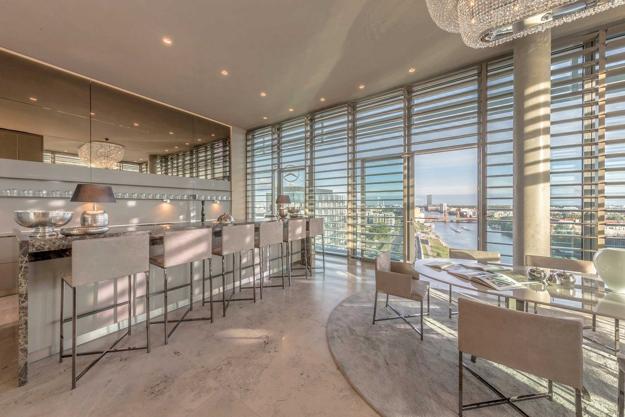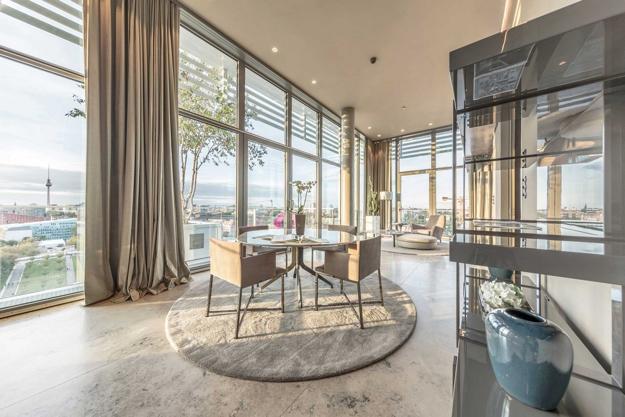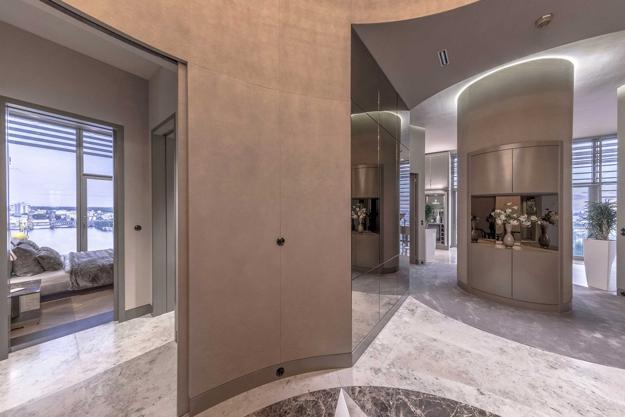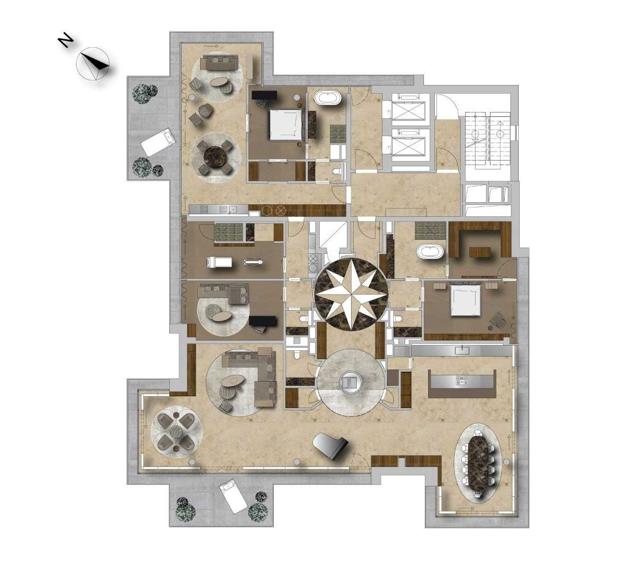 This modern house design features bright, stylish home interiors, connected to a comfortable yard. The home of actress Mandy Moore in...