---
---
Remarkable Modern Interior Design Twines Around Wood Architectural Features
Modern interior design ideas, combined with impressive architectural features, enriched home redesign. The natural beauty of wood creates peaceful and elegant home interiors in classy style. A house design celebrates this charming and precious natural material.
Wood architectural features, wooden floors and walls, wood cabinets, posts and ceiling designs make a house feel warm and pleasant. Wood is inspiring and inviting. Modern interior design ideas, embraced around wood architectural features create soft atmosphere.
Modern interior design ideas can be very simple, but the presence of gorgeous wood creates beautiful home interiors. Wood architectural features are remarkable home decorations, that add solid structures and majestic brown color shades to modern interior design and decor.
Modern interior design ideas celebrating natural wood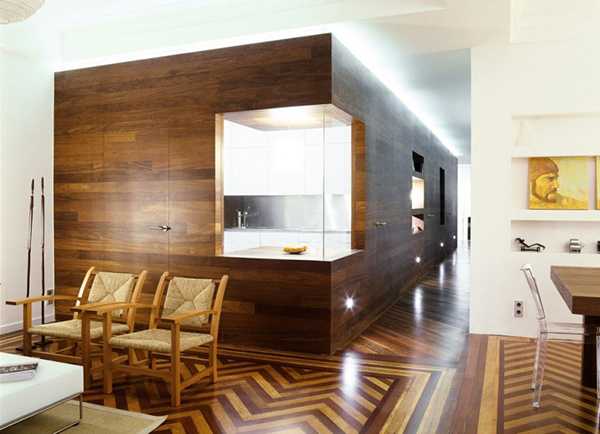 Wood architectural features are a way to add the natural touch to interior design. This attractively decorated with wood home is located in the Old Town of La Coruña, Spain and reflect the traditions and historic legacy of the town. Interior design and decorating ideas are created by Díaz y Díaz Arquitectos, www.diazydiazarquitectos.com/
Modern home interiors look rich and impressive. Simple, functional and modern interior design ideas adore wood, creating spacious rooms and breezy environment. The kitchen features the big block of wood and glass. You can see through a transparent glass window, that connect living room and kitchen interior design.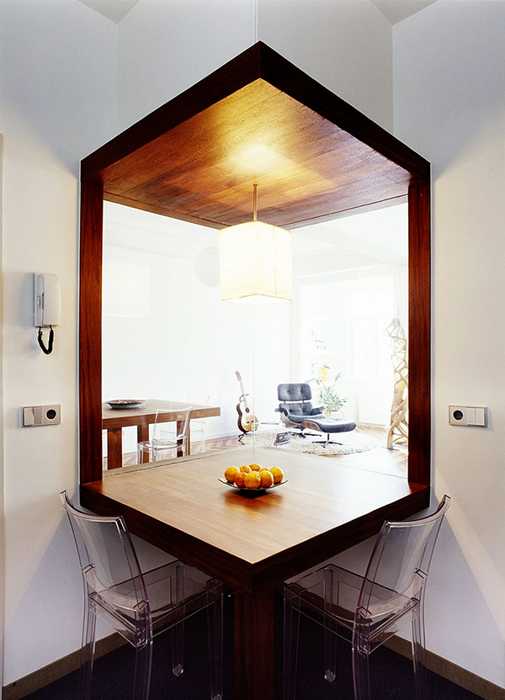 The kitchen was moved and linked to the lounge where there was an inner room earlier, which allowed to create another bedroom. By combining creative redesign solutions with modern interior design and classic accents, wood texture and elegant decor, designers created gorgeous home interiors that showcase the quality and elegance.
Carved wood wall paneling for contemporary home decorating
Brick and wood interior design materials in modern houses
Wooden walls and solid wood furniture, chic interior design ideas
by Ena Russ
last updated: 15.10.2016
and enjoy free articles sent to your inbox