Large Modern House Design with Water Features Inspired by Water Canals in Venice and Suzhou

Interior Design Ideas

Outdoor Living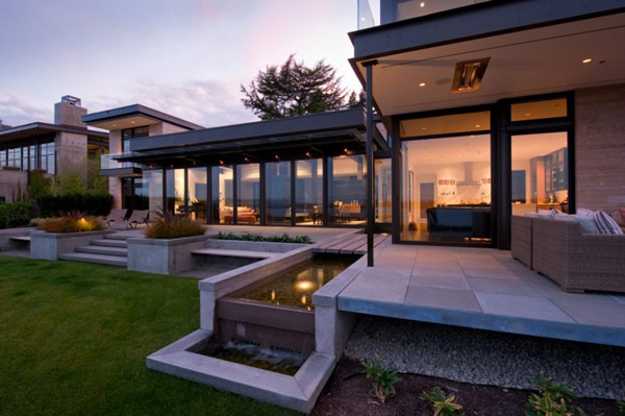 water features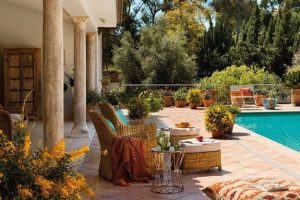 This modern house design shows attractive H-shaped architecture and luxurious home interiors, which are inspired by the beauty of water canals in Suzhou, China and in Venice, Italy. The Washington Park Hilltop Residence is designed by Stuart Silk Architects, www.stuartsilk.com/
This spacious modern house design is jazzed up with original water features and contemporary fireplace,  gorgeous yard landscaping and stylish interior decorating, large windows and a spectacular view of Lake Washington.
The modern house makes the most of its unique picturesque location. Views of the vast lake, Mt. Rainier and North Cascades dictated the orientation and transparency of the elevation facing the water, the architects say. A plan then evolved to integrate water features into the home, to be experienced from inside and out.
Modern house design with water features
15 modern interior design ideas bringing water features into home decor
Modern wall fountains for tranquil interior design and home staging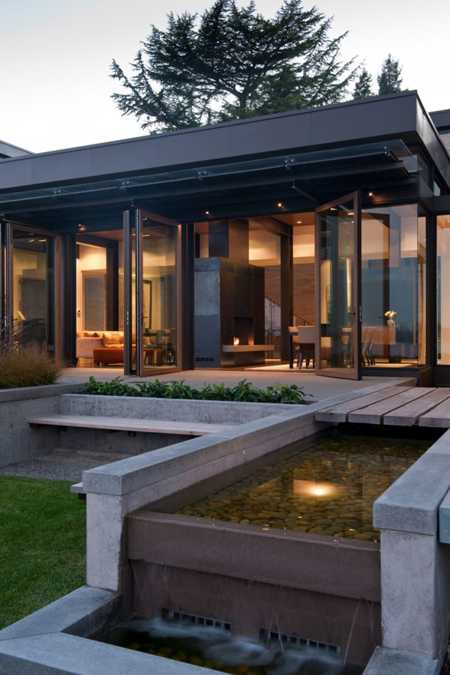 Modern interior design in contemporary style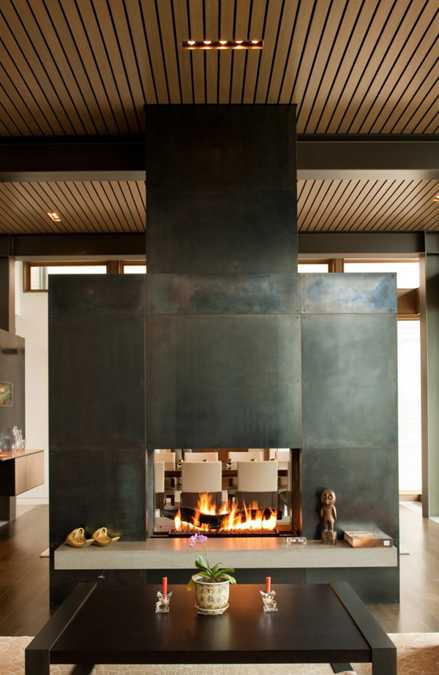 The beauty of water is the main theme that enhance the modern house design. The residence features gorgeous details and invites to discover them. The H-shaped modern house with an entry room, living and dining areas in a central building looks functional and comfortable. Wing buildings contain bedrooms and bathrooms, creating peaceful retreats for all family members.
The passages to the wings are compressed between gently moving water courses inspired by the canals of Suzhou and Venice. These water features serve not only as ever-present reminders of the beauty of water, but also the nature of passage through life as one navigates across the home interiors and exterior spaces.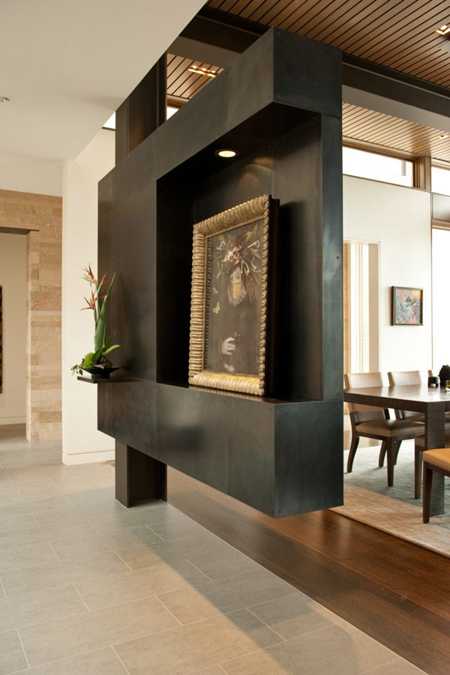 The alignment of the canals also defines interior design and focuses the building's orientation toward the spectacular views. Meaningful modern house design looks creative and inspiring. Comfortable and stylish interior design and decorating ideas, spiced up with original water features and unique details feel luxurious and impressive.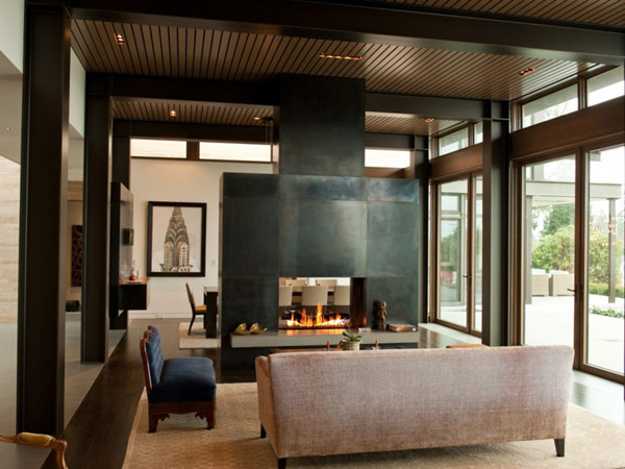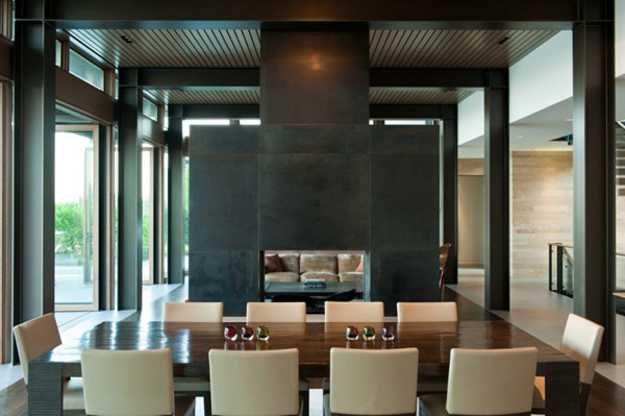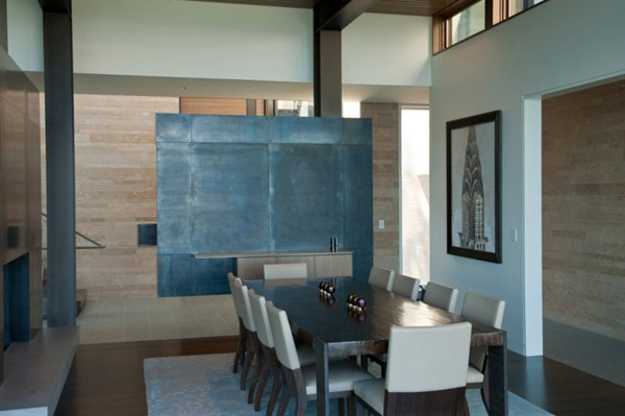 Modern house exterior design and yard landscaping ideas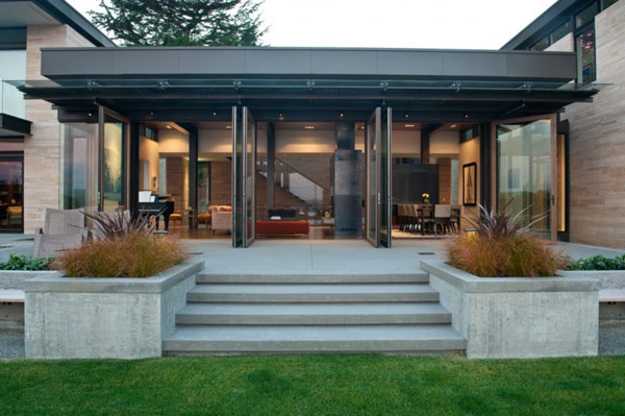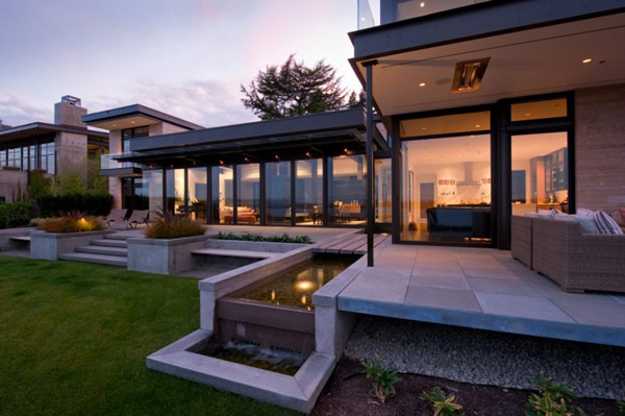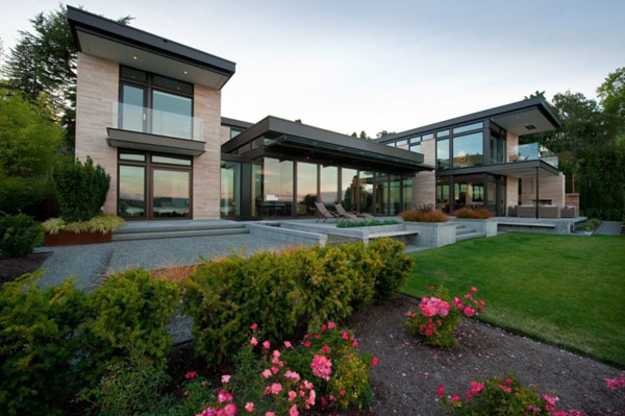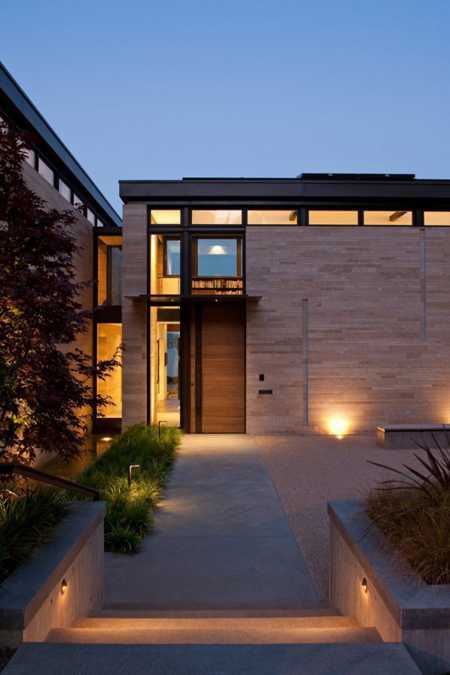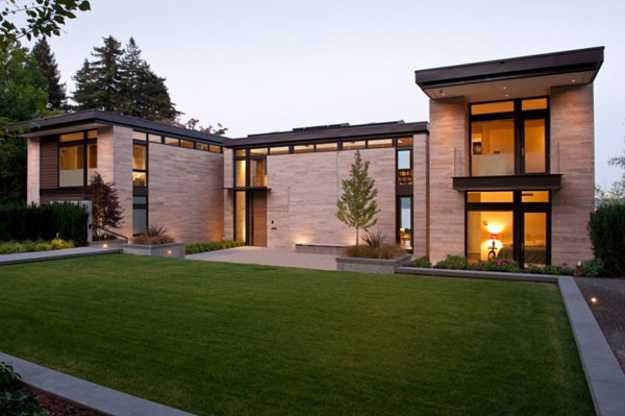 More from yard landscaping

Wildwood House by Giulietti Schouten Architects offers spacious and bright home interiors enhanced by gorgeous views of the surrounding forest. Concrete...
and enjoy free articles sent to your inbox