Advantages of Window Blinds and Shades in Modern Iinterior Design
---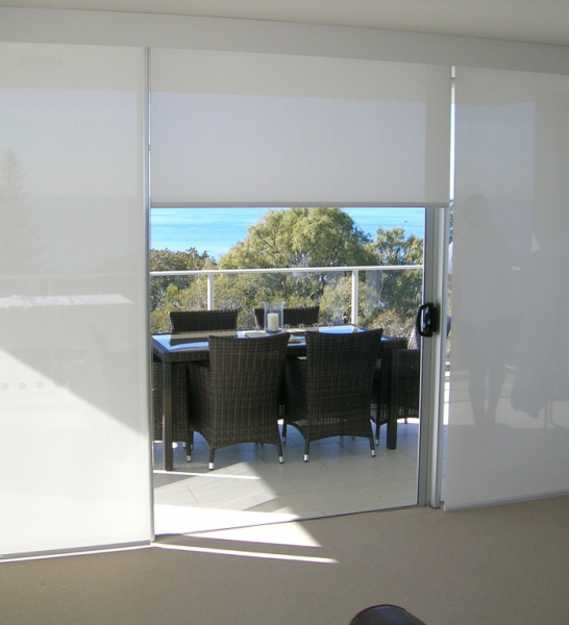 Window blinds for glass wall design
Window blinds and shades are an imperative part of any room with windows. These modern window coverings are essential for regulating the light, air, and energy in the room, which means that the presence or absence of blinds or shades will define the mood or feeling of interior design. The type of window blinds or shades you install will determine the look of interior design as well.
Window blinds and shades help control the environment elements within a room. Letting too much light into rooms will make home interiors uncomfortable in summer and will let in unwanted glare, it will also mean that the room is difficult to sleep or rest in, whereas not letting in enough light will make interior design look and feel drab and unwelcoming, and even threatening for kids to enter.
Window blinds and shades are important elements of functional, comfortable and modern interior design. Look at the light window shades, light window curtains and other window coverings. A feeling of dignified calm is created in the room with partial shading. Enough of the window is exposed to show the extraordinary view, but not so much as to make the light vertiginous or to create glare.
Modern window coverings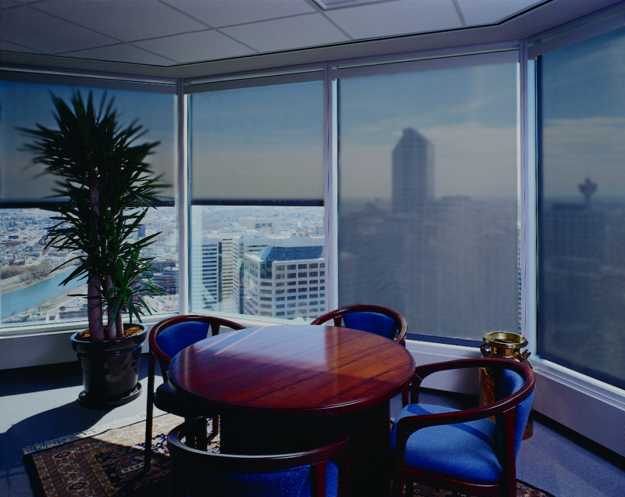 Window blinds and shades have another important function that is particularly relevant to residential interior design and decorating, and that is obscuring the interior from outside view. As much as you want a beautiful view of the outside world from within your home or office, this unfortunately means allowing a corresponding view inside, unless you have tinted or single-sided windows, which are an absolute interior design no-no.
So, having opaque window shades means being able to shut the world out when you need. Have a look at blockout window blinds from Melbourne Blind Company. These blockout window blinds can cover the window glass almost completely, blocking outside view and almost all light from entering.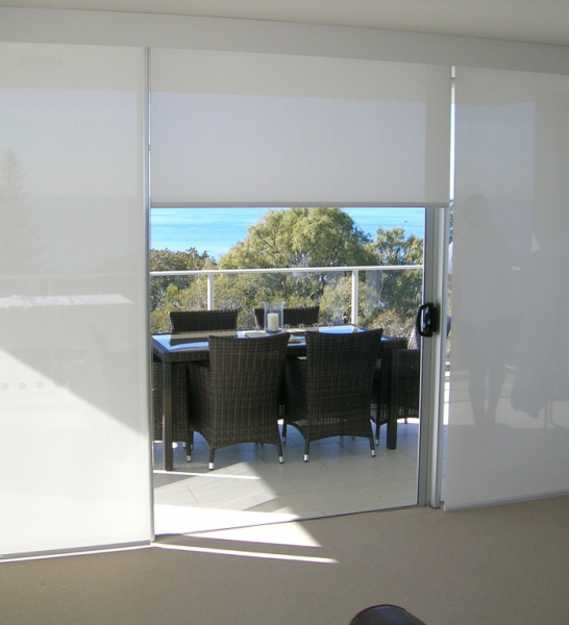 I love how these window blinds have been made the exact same shade as the wall, so when wound all the way down they will camouflage and appear to be an extension of the wall design, with just the narrow frame of light from outside showing them to be windows.
Silhouette blinds vs. honeycomb shades
Increase value of your house with shades shutters and window blinds
Stylish interior design with functional modern window blinds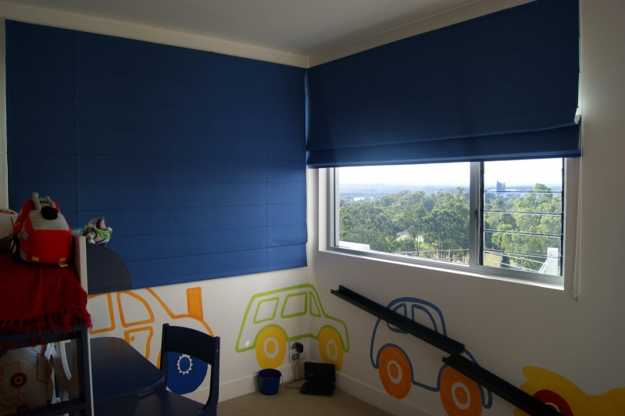 More from decorative accessories

Throw pillows in various colors, designs, and patterns are one of the easiest ways to refresh your room design and inject...