30 Modern Ideas to Accentuate Wall Design in Living Rooms

Interior Design Ideas

Living Room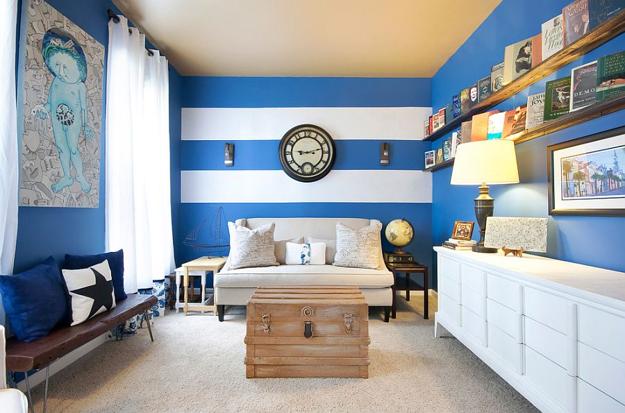 living room designs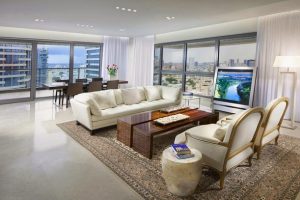 Modern interior design offers wonderful ideas to accentuate a wall and brighten up living rooms with original accent walls. Unique wall design adds visual interest to living spaces, surprise guests and refreshes home interiors. Bright and unusual colors, textures and eye-catching decorating ideas give character to modern living rooms and make a statement. Lushome shares a collection of accent walls demonstrating the latest trends in decorating.
Accent walls look incredible in bright and contrasting colors. Beautiful wallpapers, wall art, digital prints, and exotic decorations create fabulous accent walls also. Striking and unusual details, complementing colors, modern patterns and exciting textures gorgeous accent walls in black, red, yellow, green, blue, purple or gray color. Interior design experts recommend using dark room colors, like purple, black, medium to dark gray color tones and brown colors in spacious living rooms and keep walls light in small spaces.
A real or faux fireplaces make fantastic accents that transform walls and style living rooms. Emphasizing beautiful stucco elements, polyurethane details, or natural materials helps create very attractive and elegant living room designs. Modern shades of green colors, blue and turquoise hues, light brown, gray and all white colors look spectacular in modern living rooms with a fireplace or large wall mirrors.
Modern kitchen designs with red accent walls
Modern patchwork wall decorating,
Accent wall ideas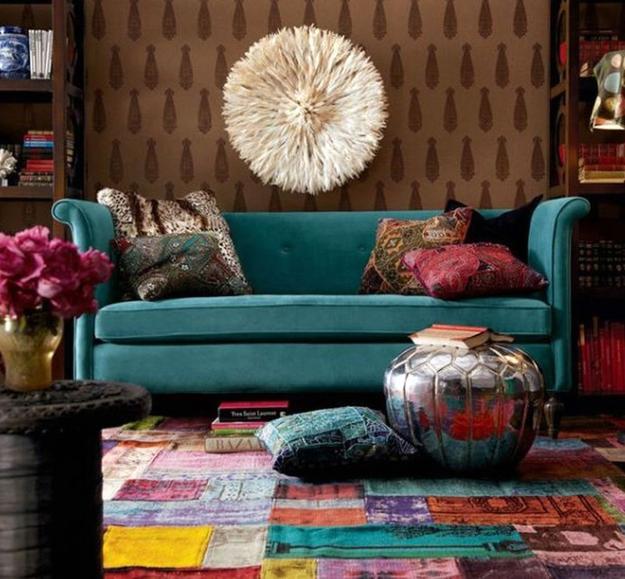 Natural materials are ideal for accentuating walls in modern living rooms. Unique, exotic, eclectic accents and beautiful textures of natural materials create a rich and distinctive look. Decorative brick, mirrored or glazed tiles, natural stone, and reclaimed wood are perfect for accent wall design. Lighting fixtures, wall sconces, and floor lamps increase the impressive effect of unique wall decoration.
Large photographs, paintings, wall mirrors, original arrangements of ordinary home furnishings, decorative plates, crafts and wall sculptures are smart ideas to use to accentuate modern living room designs and create beautiful walls. Bold decoration patterns, beautiful wallpapers, exotic wall decorations, and eclectic collections reflect the latest trends in decorating and offer stylish ideas for accent wall design.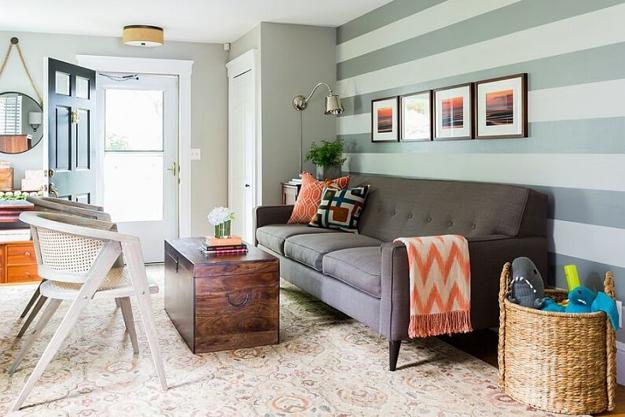 Stripes, waves, zigzags, ellipses, circles, squares, hexagons, and diamonds bring modern geometric patterns into living spaces and spice up home decorating. Carved wood frames or art pieces in vintage style, contemporary wall artworks and provocative wall decorations, like bikes, are stylish ideas for living room walls. Ordinary objects can turn into elegant decorative accents, adding a surprising element or a classy look to modern interiors. All depend on the style of your living room and the effect you wish to create.
Modern wall decorating with large art prints
Creative lighting idea for fantastic accent wall design
Book shelves are fabulous accent wall ideas. Built-in bookcases and open book shelves improve the functionality of living rooms while personalizing interior designs.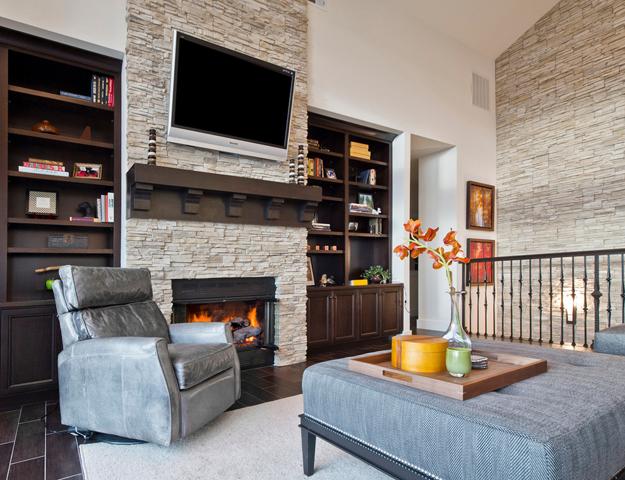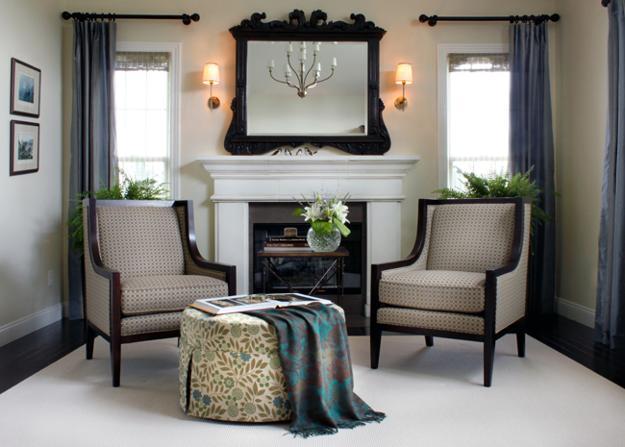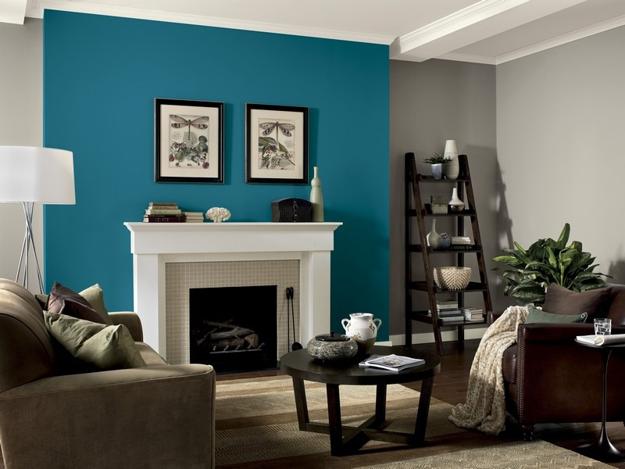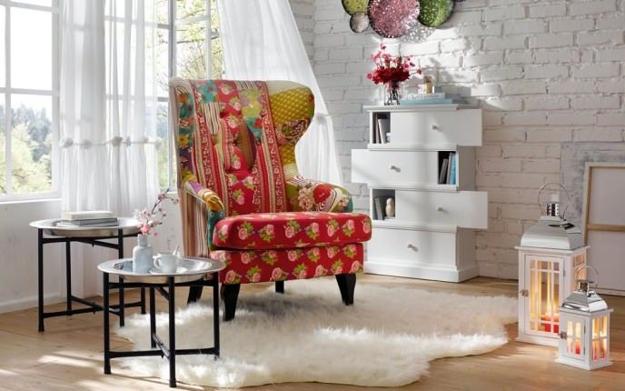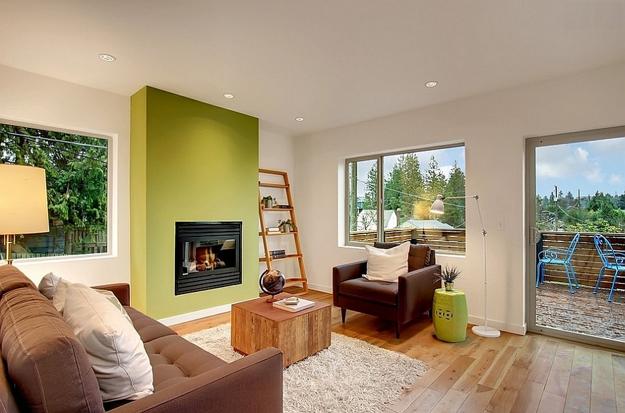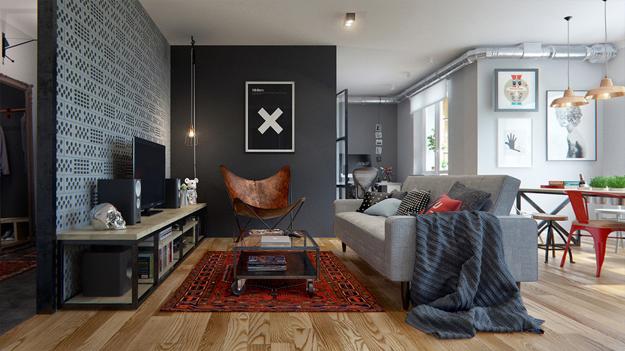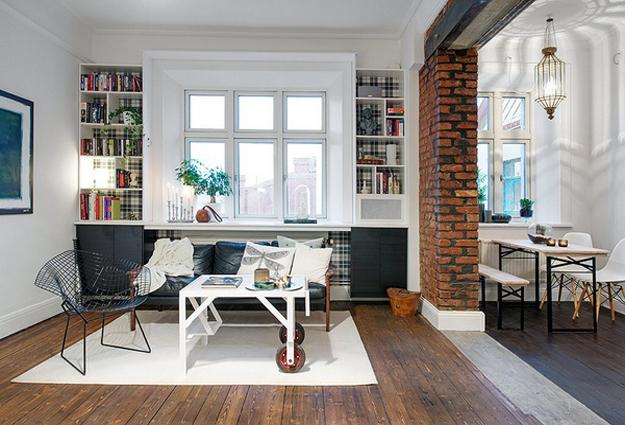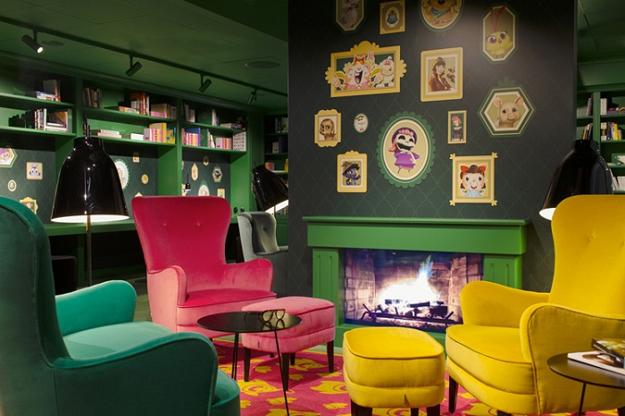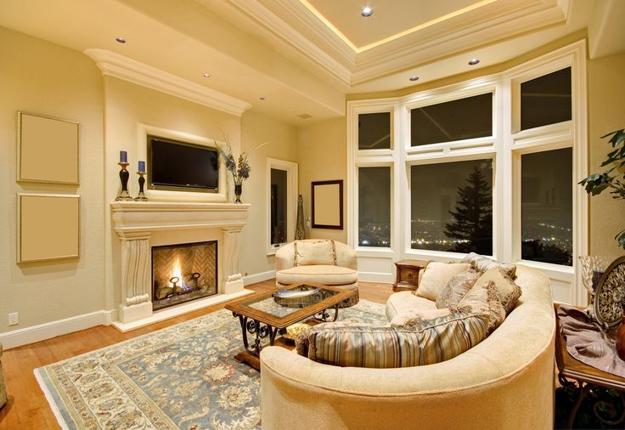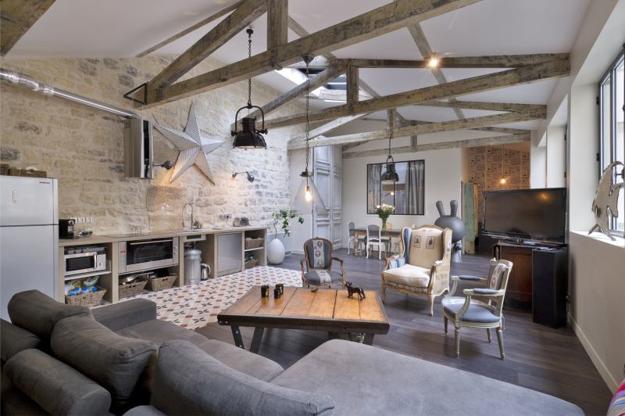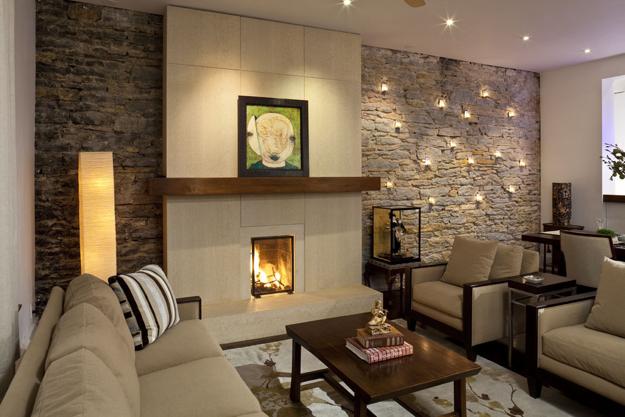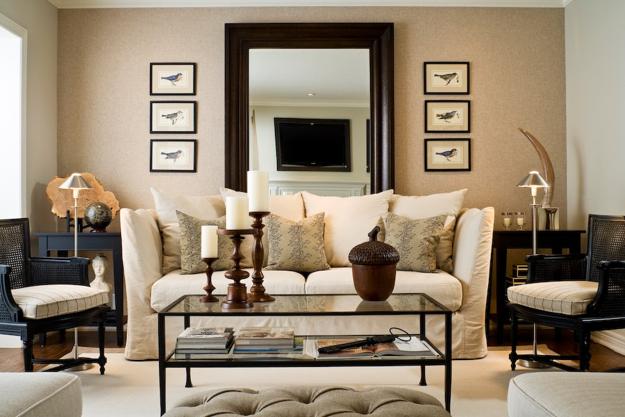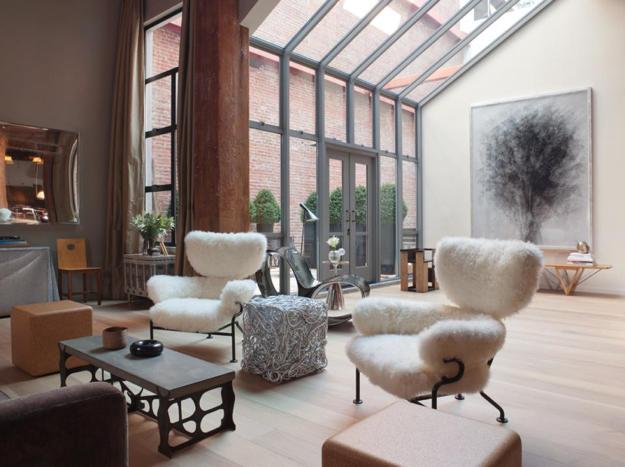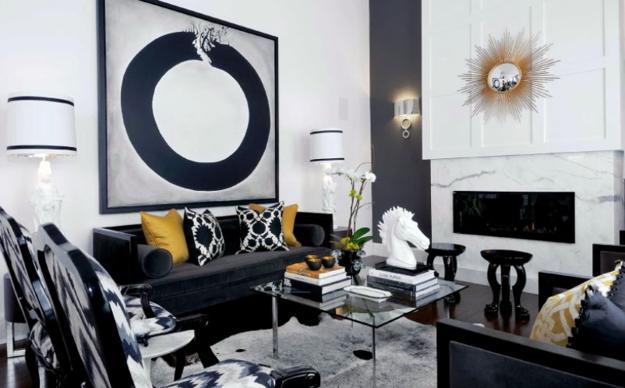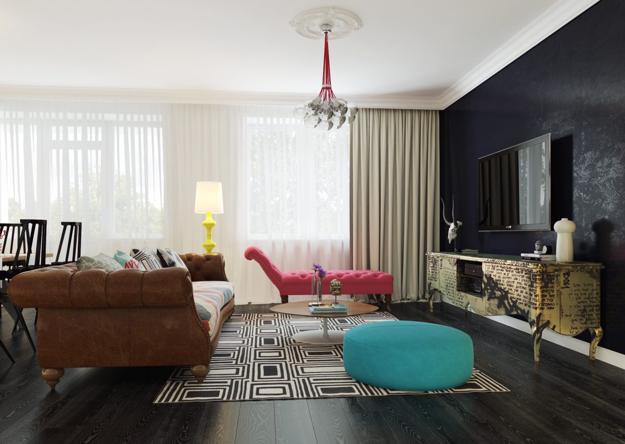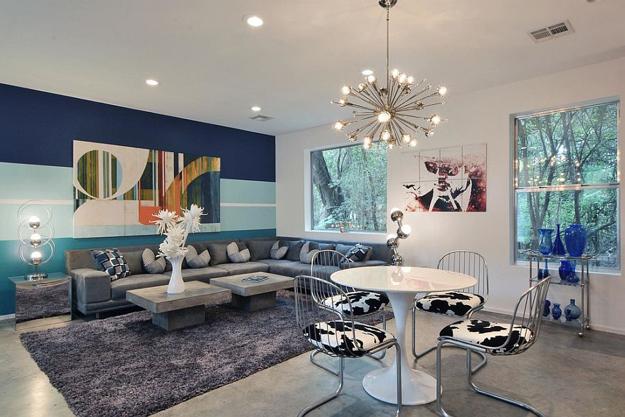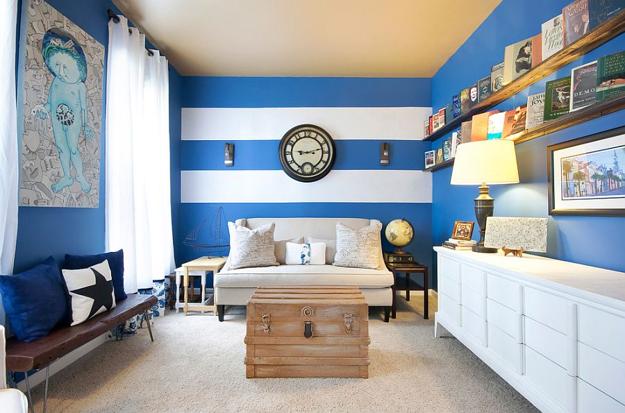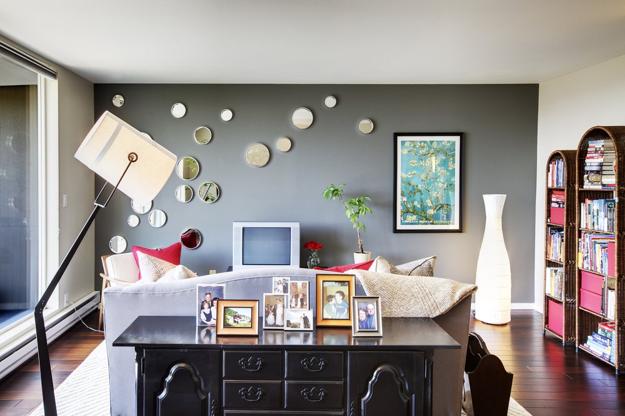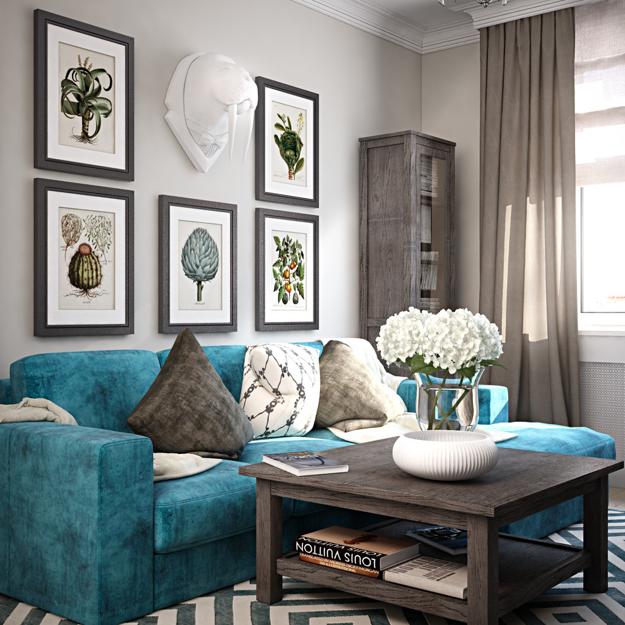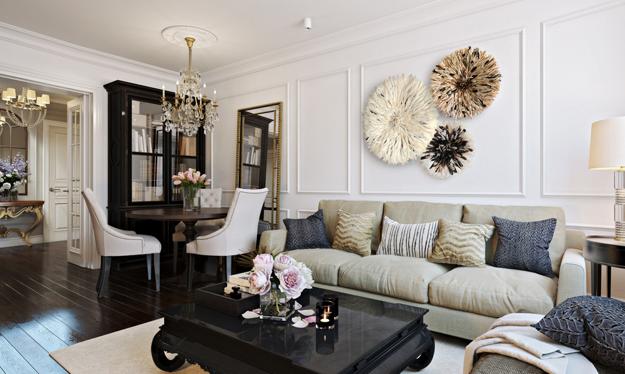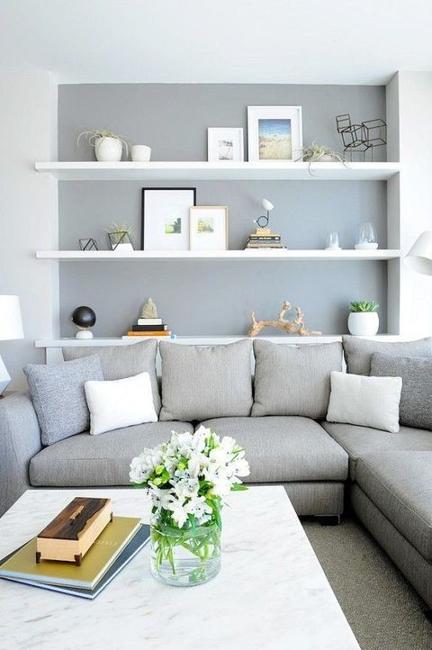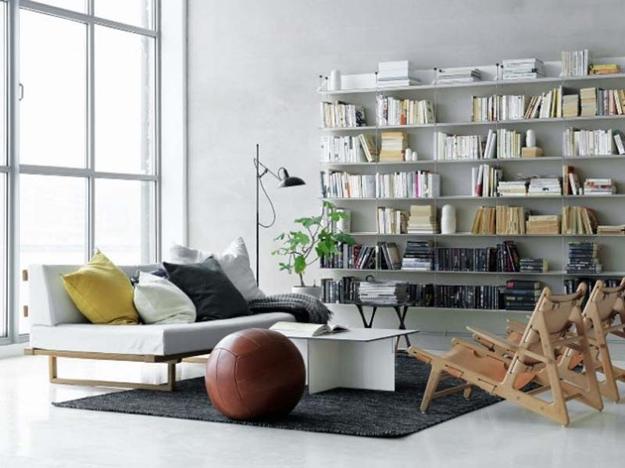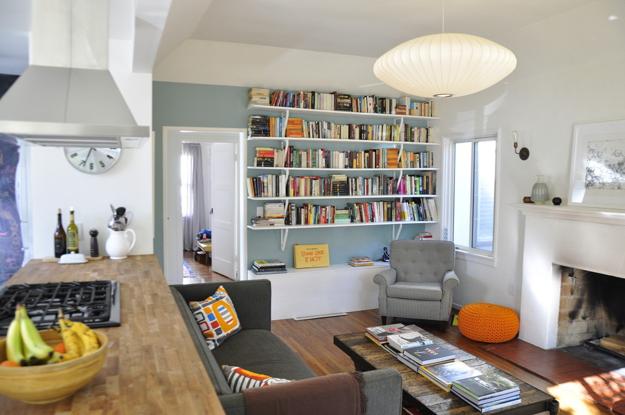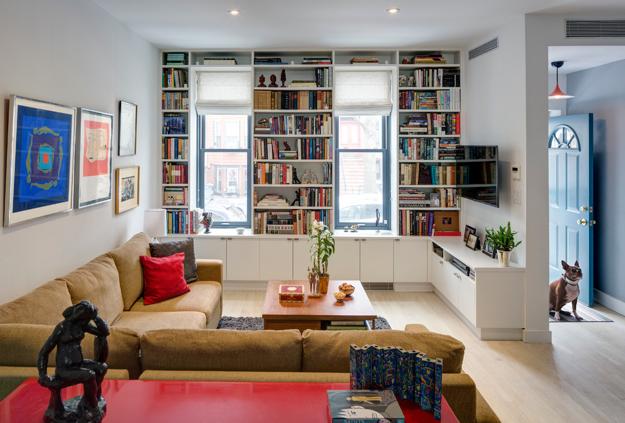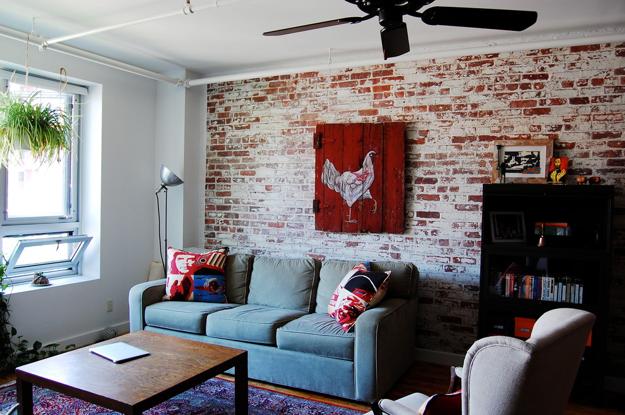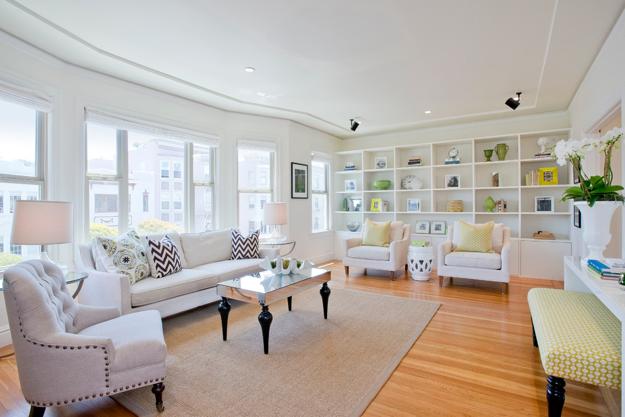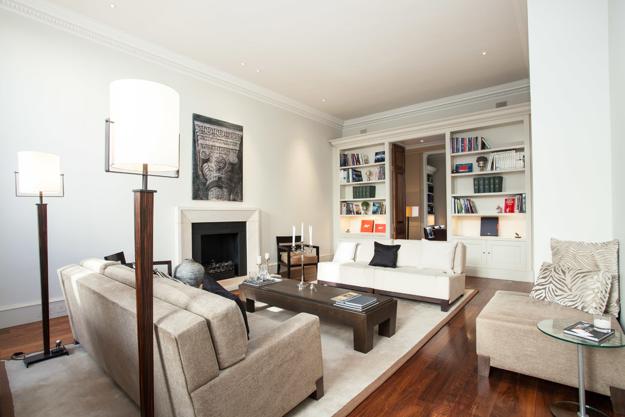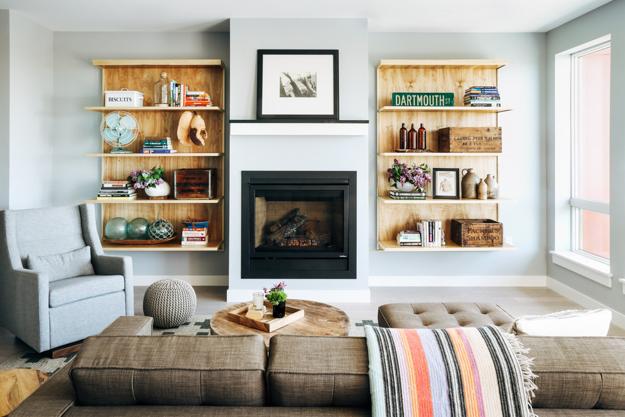 From traditional ceramic tile designs to trendy wood-like, shiny metal, and mesmerizing glass, there is seemingly unlimited ways to brighten up...
and enjoy free articles sent to your inbox