Unique Metal Staircase Design Allows Adding New Bedroom to Small Apartment

Interior Design Ideas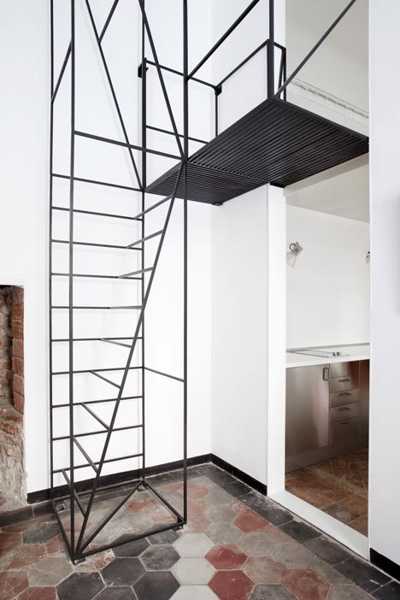 staircases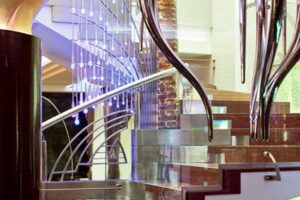 A metal staircase design featuring an iron frame and ladder-like treads made of metal bars creates a new layout, offers a compact solution for a small room, and adds spaciousness, airy feel and unique look to the upgraded apartment. Weightless staircase design with a meal frame leads to a new top floor inside this renovated apartment in Milan by Italian architect Francesco Librizzi, www.francescolibrizzi.com/
A small apartment had just two rooms before renovation and redesign. The architect attractively inserted a mezzanine bedroom under the high ceilings. The staircase is designed from 14mm wide lengths of iron, which create ladder-like treads inside a rectilinear tower. The base of the metal staircase is screwed into the hexagonal concrete tiles that cover the floor and make the frame structure stable and strong.
The building is dated 1900. A tiny apartment with two rooms and a bathroom was transformed into a large home by unitizing space beneath the high ceiling. Antique windows, doors and floor tiles give big personality to this small apartment. The strong identity of the interior design allowed the dramatic intervention.
Unique metal staircase design creating access to mezzanine bedroom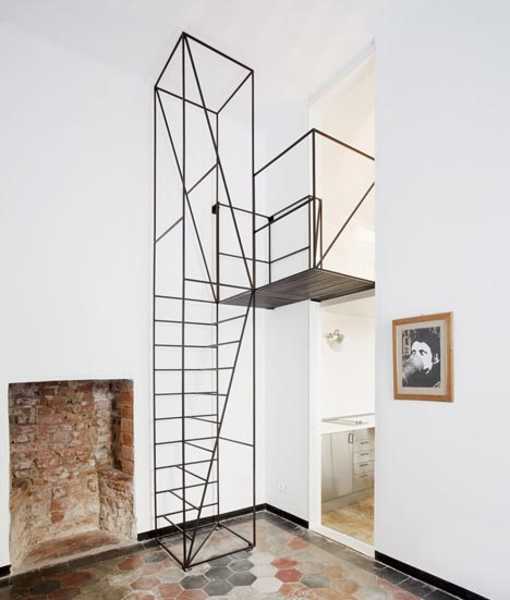 Utilizing a hidden potential of a narrow and tall space and leaving antique architectural features and interior design materials untouched creates gorgeous new apartment with airy and light atmosphere and antique charm.
Adding a new bedroom and unique staircase design dramatically change the living space. A new inclined wire frame with ladder like treads made apartment more spacious and comfortable, while saving a unique antique flavor of old home.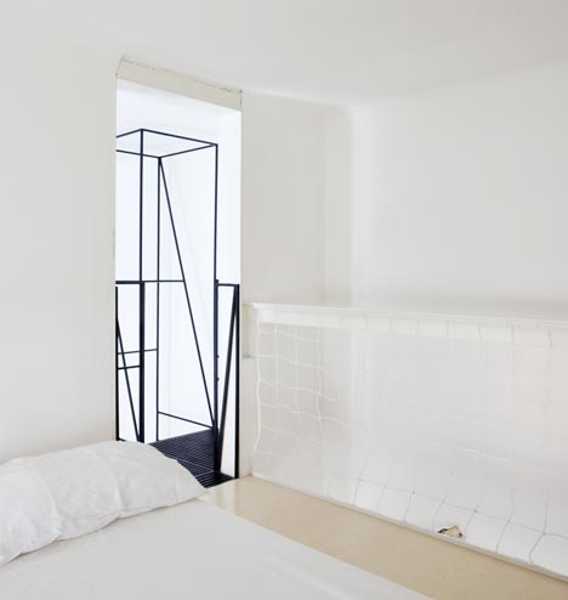 Inspiring old home renovating projects
Inspiring home additions, old house renovation and interior redesign
40 year old house renovation, modern houses with rooftop gardens

It is possible to find enough space for a small bedroom even in a tiny apartment or home. Here are smart...
and enjoy free articles sent to your inbox