Modern Kitchen Design Trends, Stylish Decorating Ideas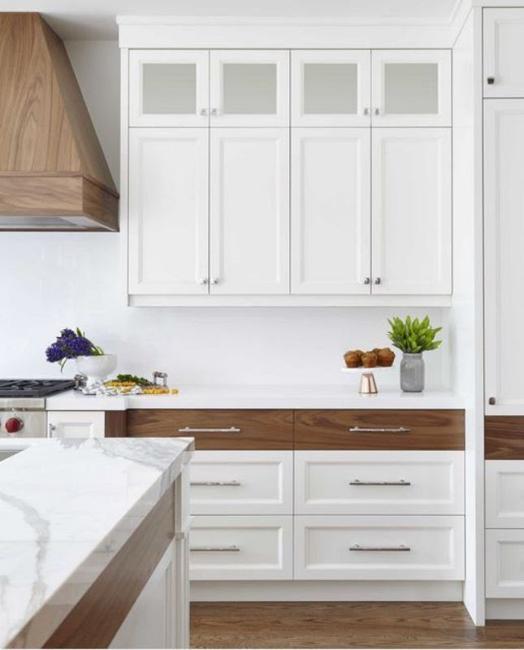 Painted white kitchen cabinets and wood accents
The latest trends in kitchen design celebrate the best in kitchen design ideas, offering several trendy interior design styles, and contemporary features which create functional and beautiful kitchen interiors for years to come. Learn what is the most popular in the modern kitchen design and see how you can incorporate stylish ideas in your home. Get inspired to make the change.
Any style of kitchen interiors can look spectacular and comfortable. Low-budget solutions offer great ideas to refresh kitchen design and save money while creating beautiful interiors by using trendy color combinations, new appliances, contrasting textures, materials, colors, contemporary lighting, and original, unique solutions. Clutter-free, airy, bright, elegant kitchen interiors with modern appliances, a dining area, and attractive decor become the centers of home life and entertaining.
Kitchen design trends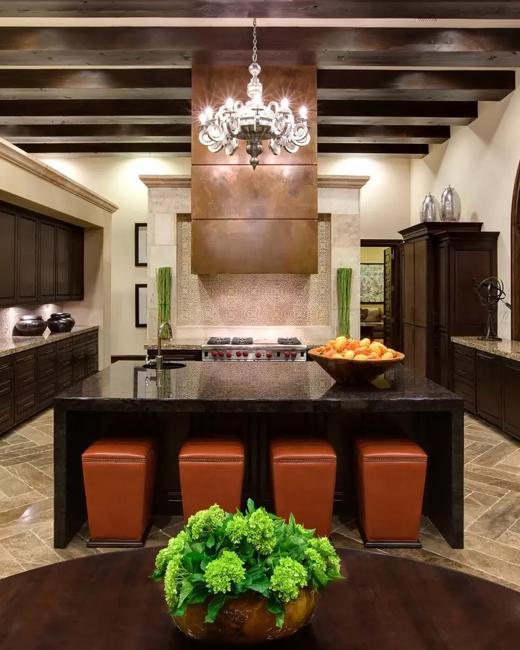 1. Modern kitchen design styles
Transitional kitchen interiors are popular choices, followed by classic and contemporary interior design styles. Also, farmhouse kitchen design ideas create beautiful, functional, and warm interiors that people prefer. The minimalist style kitchens with hidden appliances are one of the beautiful interior design trends with the power to stay stylish forever.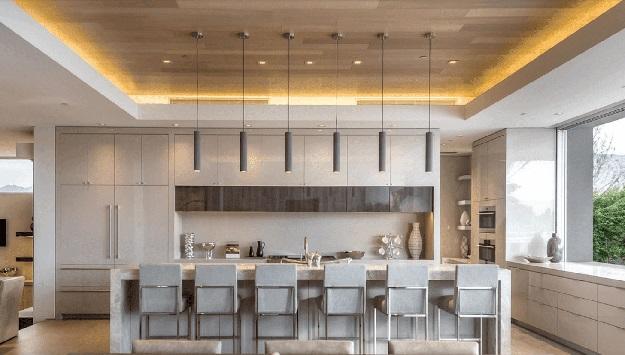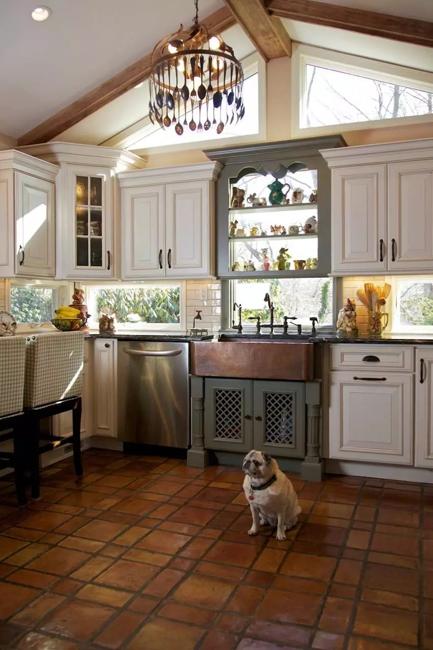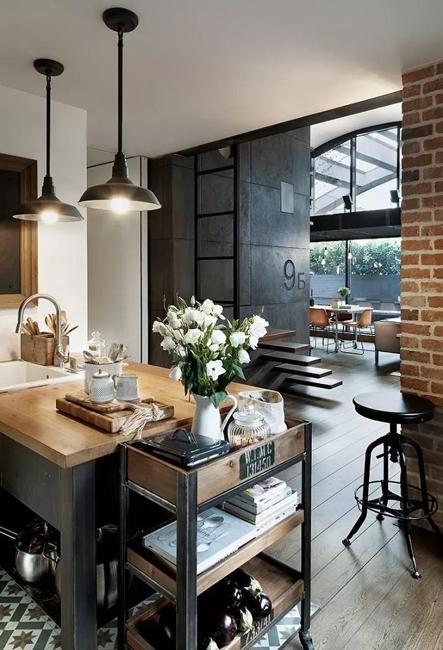 2. Budget-friendly kitchen design
Excessive luxury goes away, opening the door to creative ways to save money without sacrificing a modern look and functionality. Budget-friendly kitchen design is one of the kitchen design which allows original mixes of styles, materials, and finishes. Inexpensive kitchen design with a few chic touches looks vibrant, attractive, and contemporary.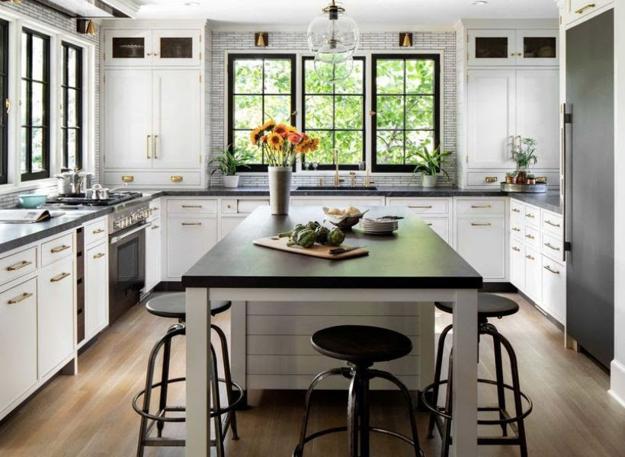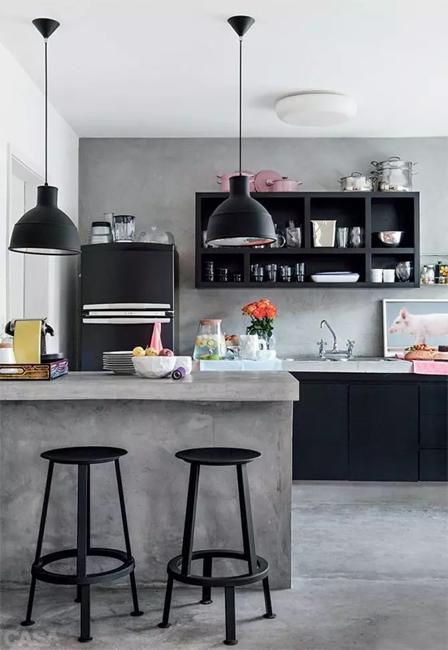 3. Contrasts and creative mixes
Wood and quartz, ceramic tiles and metals create beautiful modern kitchens. When designers combine the materials kitchen interiors look contemporary and stylish. You can mix metals, wood, and stone, concrete, and tiles to create a unique kitchen design. Beautiful kitchen islands made of stone and wood make attractive extensions of living spaces.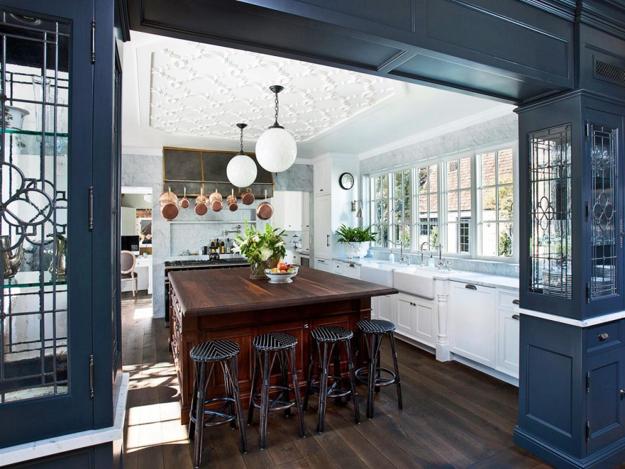 Designers and homeowners are mixing cabinet colors, finishes, and styles. Base cabinets, wall shelves or upper cabinets and a kitchen island can be in different colors and styles but still work well together in a creative mix. Contrasts are one of the biggest trends in decorating modern kitchens.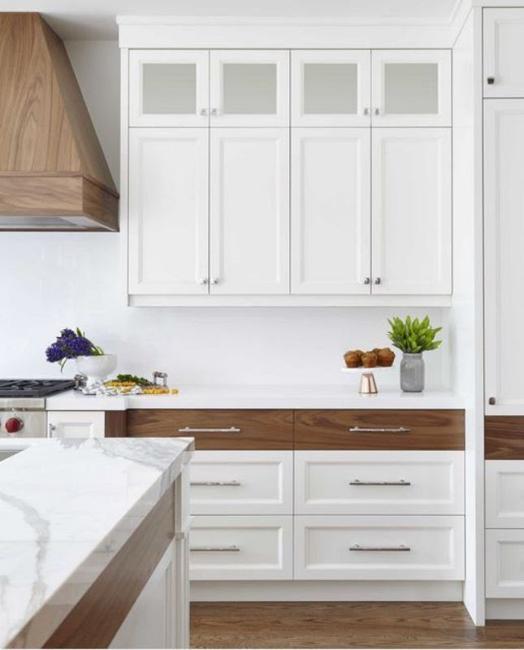 4. Kitchen islands
Medium kitchen island designs are smart choices for small kitchen interiors, but large-sized islands with a dining area, a cooktop or a sink are one of the popular design trends that improve the functionality and an overall look of spacious, open, modern kitchens.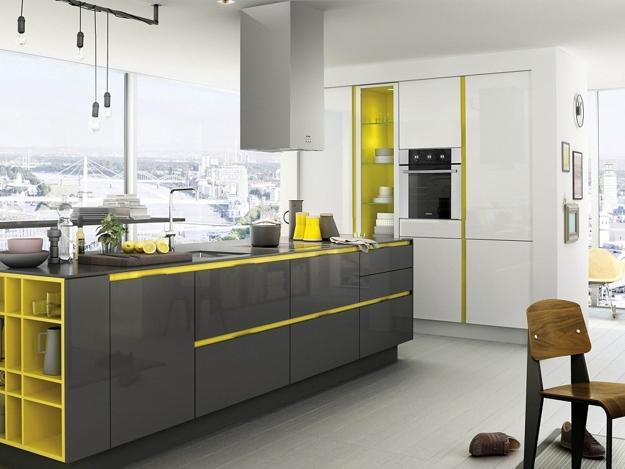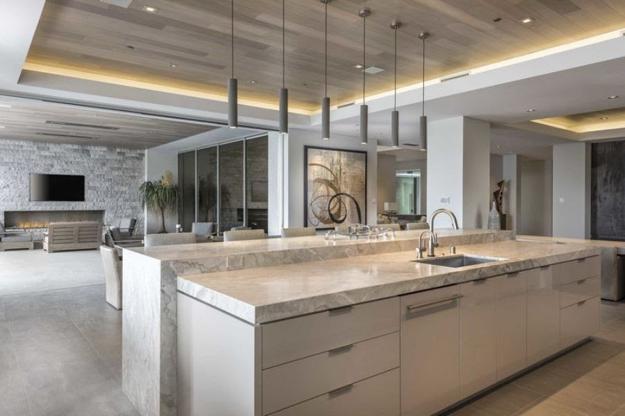 5. Kitchen storage
Spaciousness and functionality are timeless trends in kitchen design. The interiors need to be comfortable with convenient storage spaces and functional zones. Open shelving is a modern way to display both dishes and small decorations. Kitchen shelves made of wood, metal or glass look weightless, floating in the air.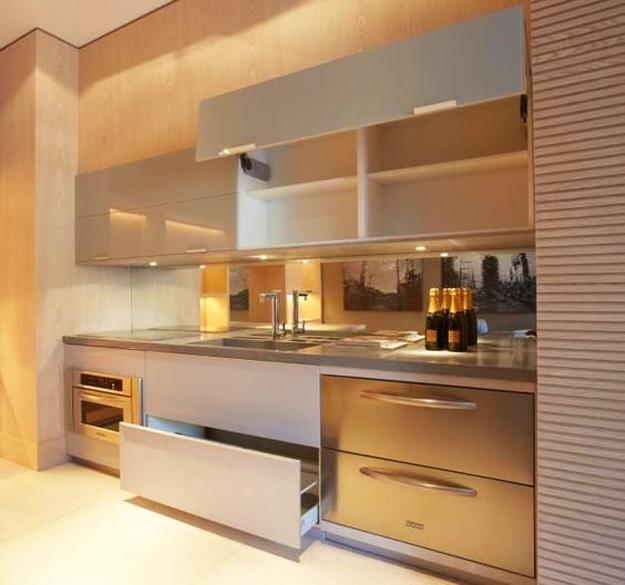 Customized storage spaces, LED interior lighting, hidden handles, vertical-lift doors, and motorized closing with a touch of a button or knee activation are contemporary kitchen design trends that can improve the spaces in any style.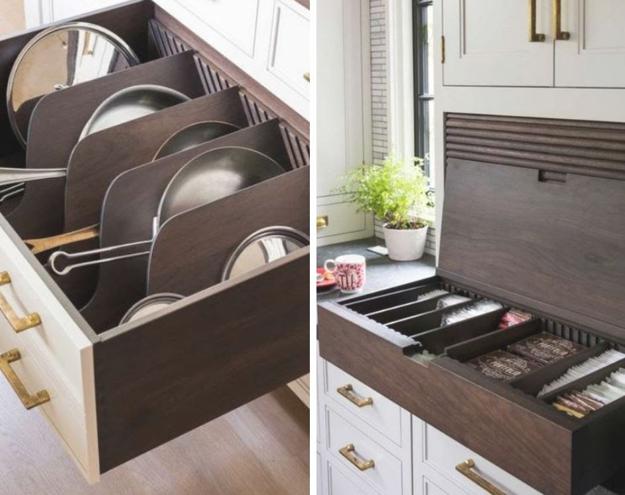 6. Backsplash designs
Backsplash designs look bigger in modern kitchens stretching to the entire wall. Long, narrow rectangular tile, subway tiles, porcelain slabs, and mosaic tile designs are modern kitchen backsplash ideas which create a beautiful visual impact. Laminate, soapstone, Corian, and concrete beautifully decorate modern kitchen countertops. Concrete, quartz, granite are modern ideas to enrich kitchen design by adding beautiful texture.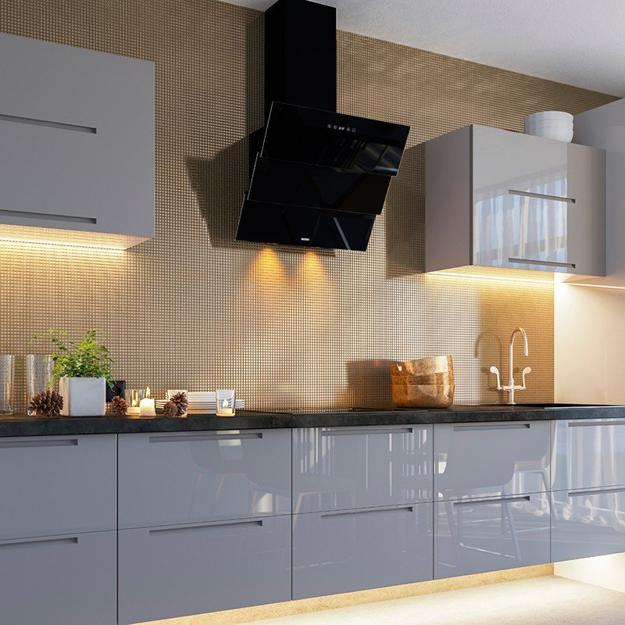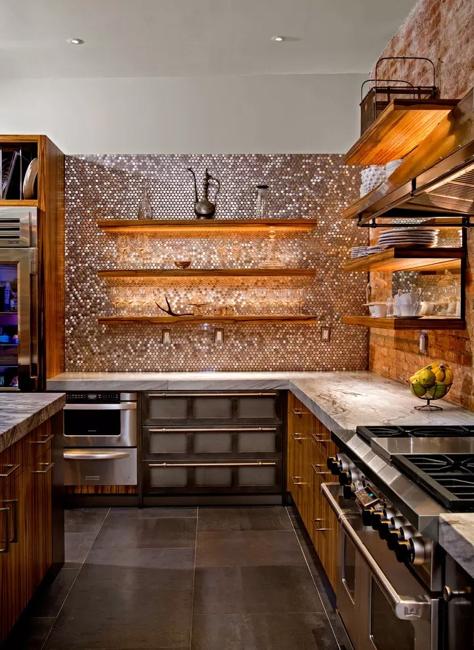 7. Modern kitchen lighting
Kitchen lighting fixtures enhance the interior design with improved LED technology, stylish colors, textures, and finishes. Dimmers and colorful lighting design, integrated into kitchen furniture, glass, metal, concrete, ceramic, and wood materials are modern trends in lighting.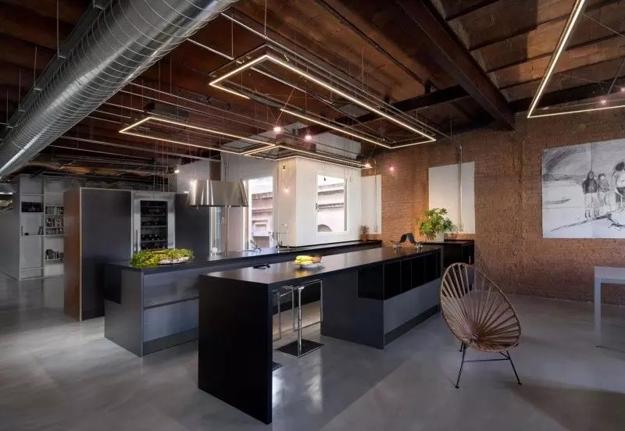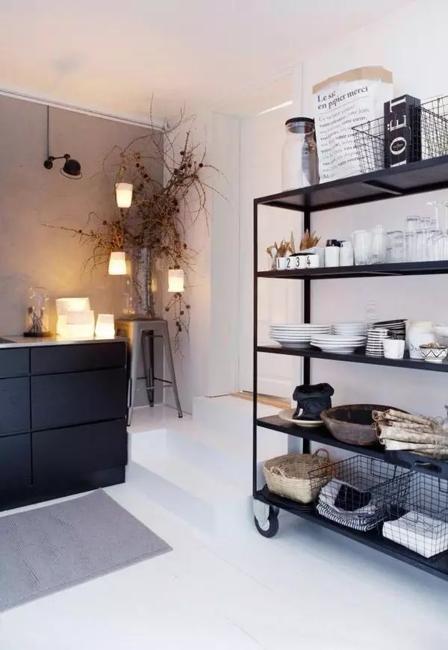 8. Flooring ideas
Hardwood or engineered wood plank floors look beautiful in kitchen areas. LArge ceramic tiles, stone slabs, and tile designs are popular options for modern kitchen design.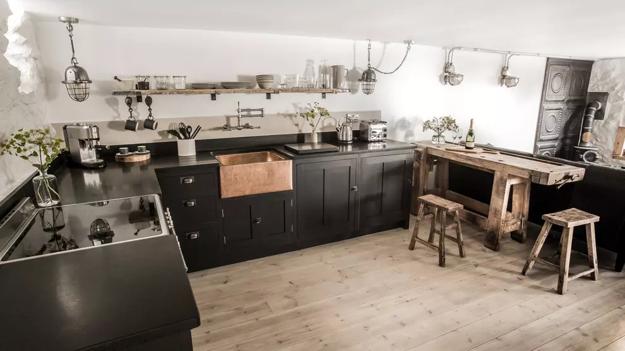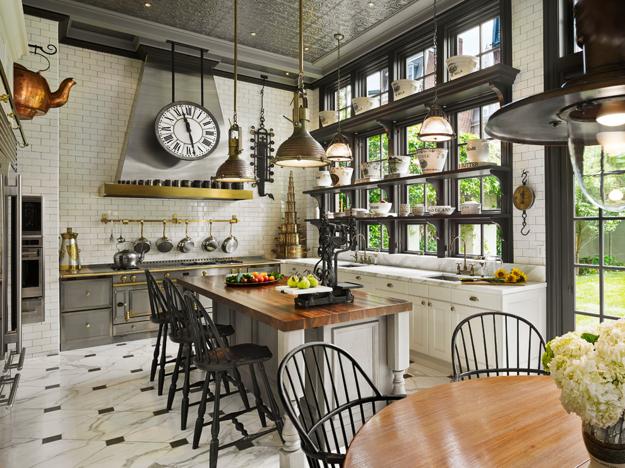 9. Kitchen faucets
Some of the latest design trends in kitchen faucets include pull-down models and valves that are touch or motion controlled. Pot fillers are also trendy ideas. Improved technologies create a concentrated jet within a protective sphere of water resulting in 90% less splatter compared to a standard spray.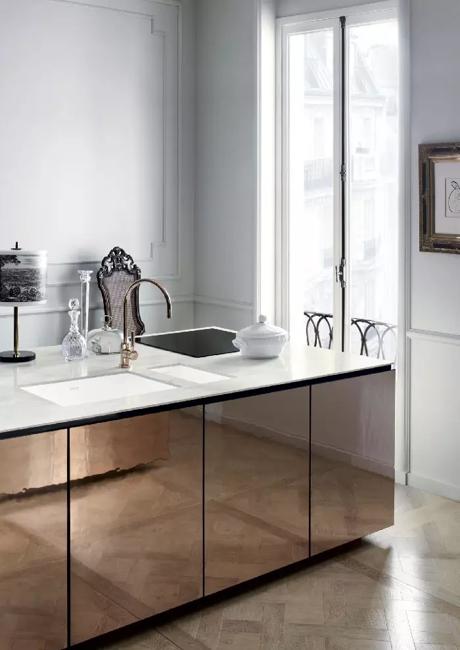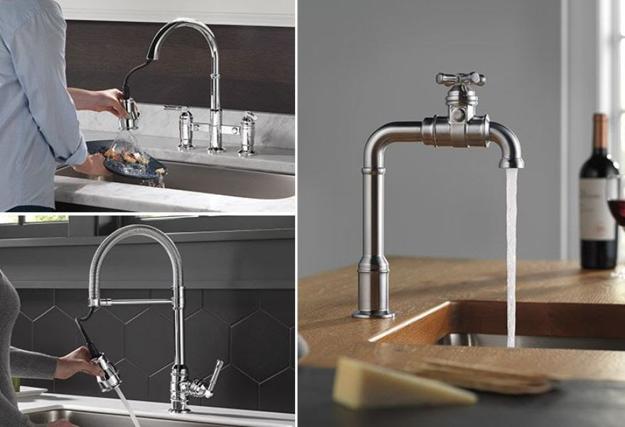 10. Kitchen appliances
White appliances, black, stainless steel, and brightly colored appliances are current design trends. Alternative placement of kitchen appliances under a cabinet, in drawer dishwashers or microwaves, and narrow fridge columns allow flexibility in modern kitchen design.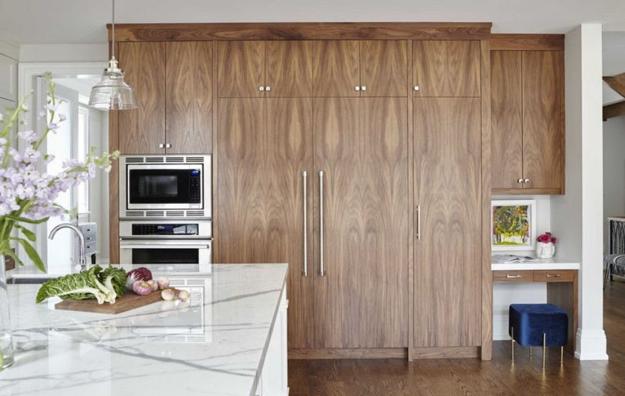 Innovations continue to change modern kitchen interiors bringing fabulous designs to make life much more comfortable. Modern fridges feature single cup brewers. Contemporary cooktops allow users to automatically adjust the pan temperature and monitor cook time as they proceed through each recipe step. New kitchen appliances delight with the control mode features. The burners are set to the best temperature for cooking.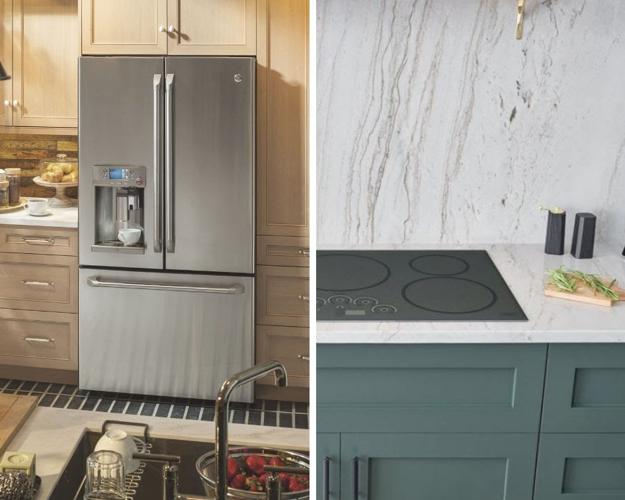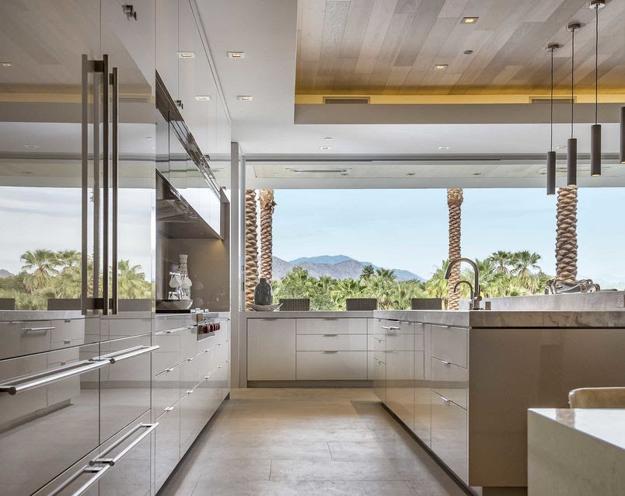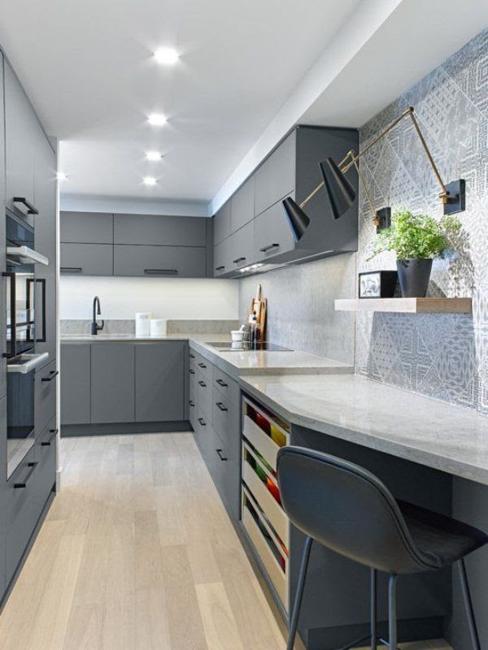 More from modern kitchens

Golden colors are the symbols of expensive, warm, beautiful designs. Golden kitchen cabinets and backsplash designs look glamorous and high-end. Yellow...