Golden Kitchen Cabinets and Backsplash Ideas Giving Glamorous Look to Modern Interiors

Room Colors

Yellow Color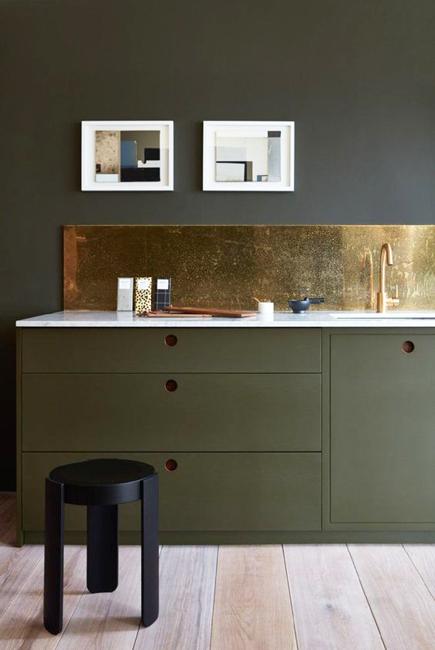 Golden backsplash design, grayish green kitchen cabinets
kitchen backsplash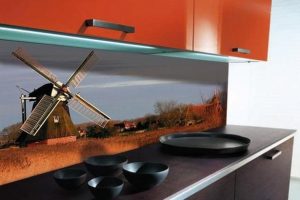 Golden colors are the symbols of expensive, warm, beautiful designs. Golden kitchen cabinets and backsplash designs look glamorous and high-end. Yellow brass color shades and metallic textures fill modern kitchen interiors with chic. If you follow the latest kitchen trends, here is the Lushome collection of new kitchen designs with golden cabinets, decorative wall panels, and backsplash designs which set the luxurious atmosphere in modern kitchens.
Surfaces made out of hammered metal bring elegant, warm shine into kitchen designs. Golden kitchen cabinets, island designs, backsplash ideas or small decorative accents in bronze create a lovely shimmer and reflect the luxury into beautiful kitchens. Brass in the kitchen is attractive and stylish. It makes the entire space feel warm and inviting.
Bronze accents, the wow factor in modern kitchens
Golden kitchen islands, distinct kitchen trends
Golden interior design ideas for modern kitchens and dining rooms
Golden kitchen cabinets and backsplash ideas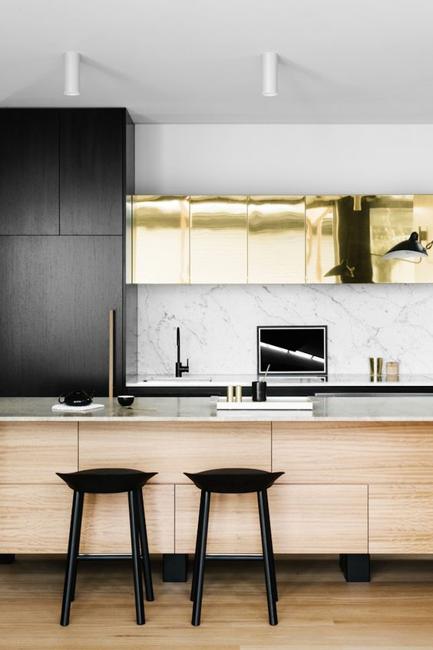 Brass kitchen faucets, knobs, lighting fixtures are perfect for modern kitchen design. Now we see golden kitchen cabinets that bring majestic glam into kitchen interiors. Yellow colors and shimmer of the metallic kitchen cabinets give a warm touch to any color scheme. Golden kitchen cabinets are a fantastic idea to create outstanding kitchen design.
Stylish copper and bronze colors, metal accents enhancing modern kitchen design
Modern kitchen design ideas, the latest trends in decorating kitchen interiors
Modern kitchen countertop materials and designs
Golden kitchen furniture is a unique way to add personality to the functional home interiors. Metallic surfaces and accents transform traditional and contemporary designs and create unusual, eye-catching cabinets that look like works of art.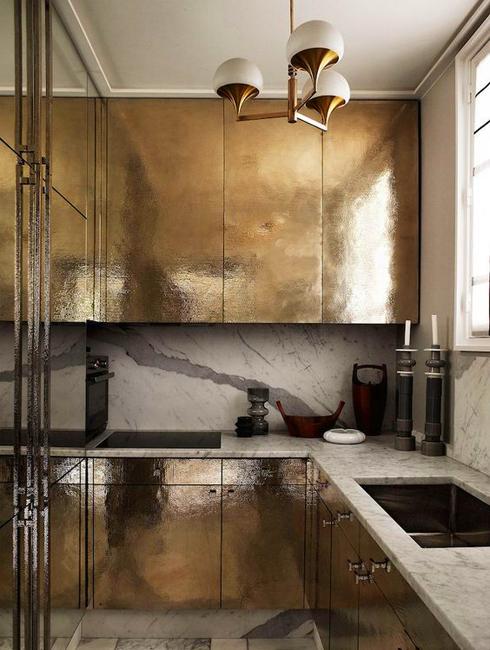 Following the latest trends in decorating and kitchen design, consider golden colors and metallic textures to refresh and style your kitchen. Bronze accents are the sure way to forget of dull and lifeless kitchen design forever.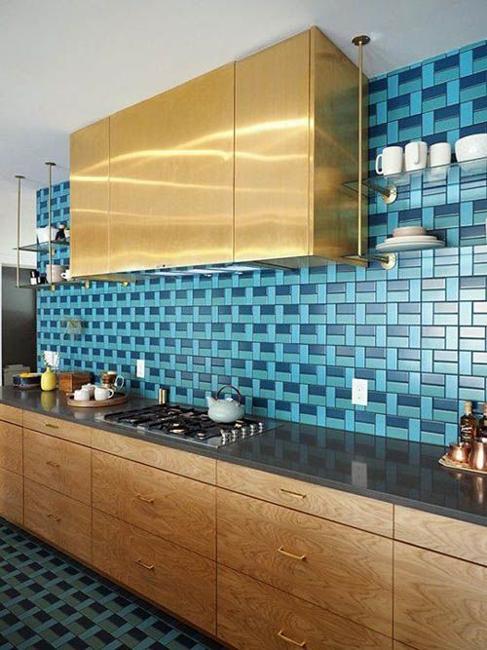 Yellow colors breathe life into any design. By incorporating a golden kitchen cabinet or an island into your kitchen, you will make your space look stylish, unique, and expensive. Modern interiors in minimalist, high-tech or traditional style look spectacular when a kitchen feature cabinets or an island design with a golden facade.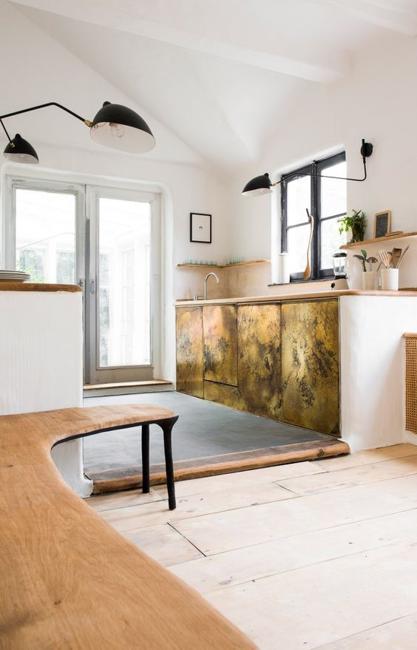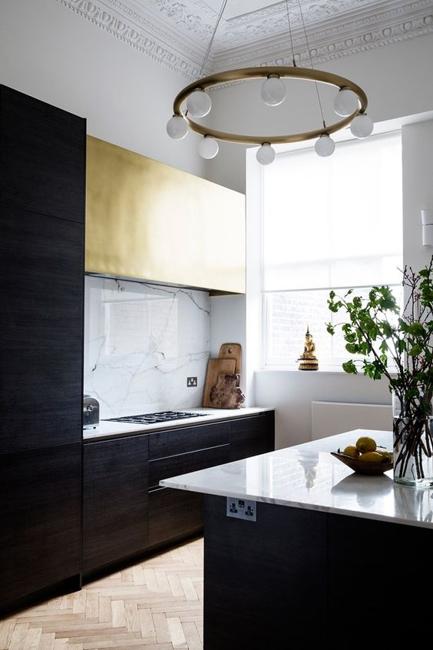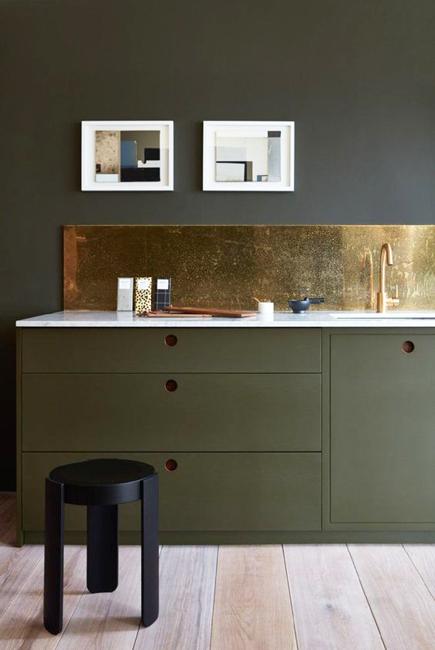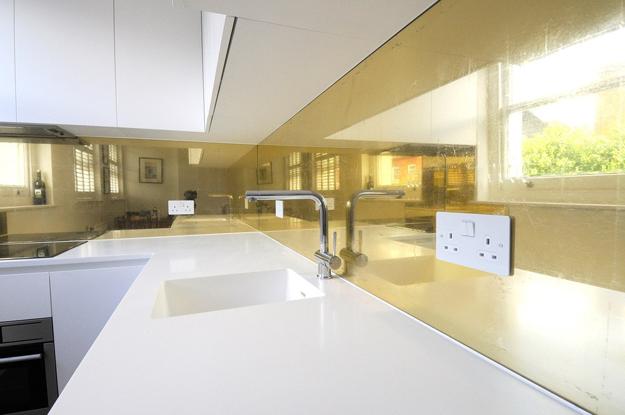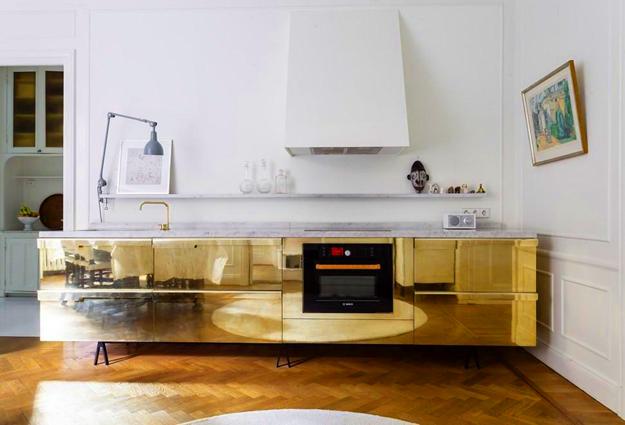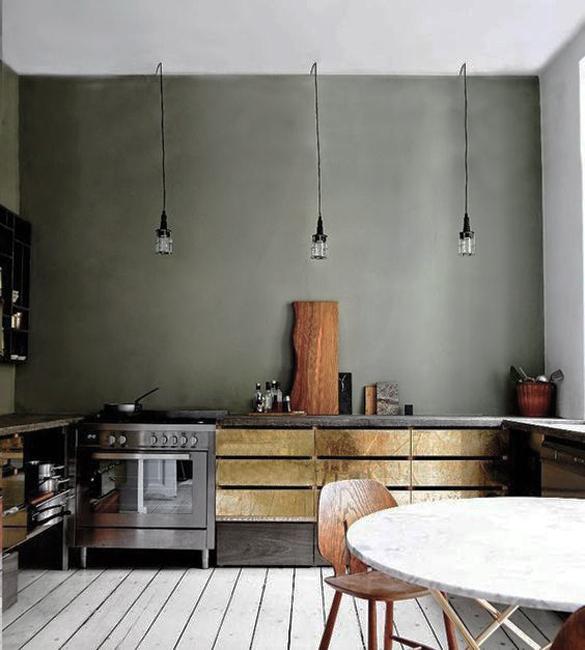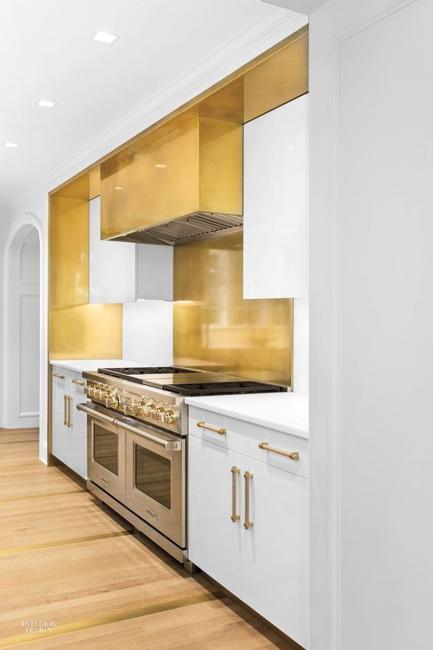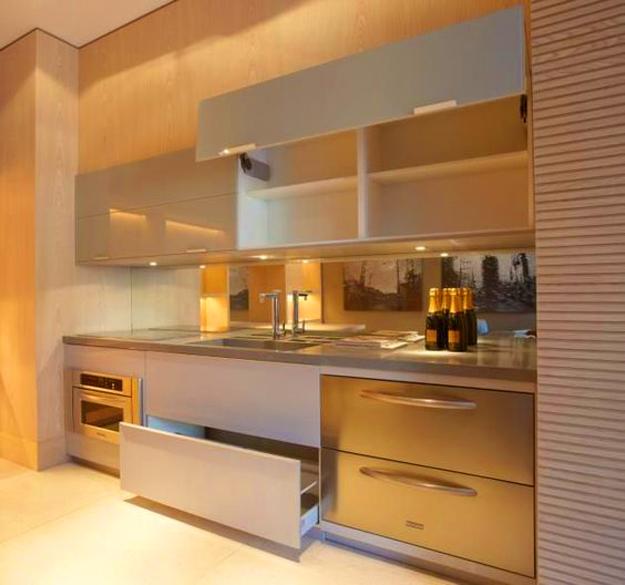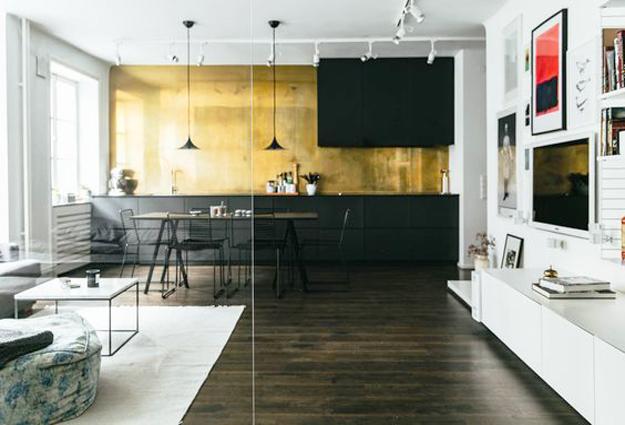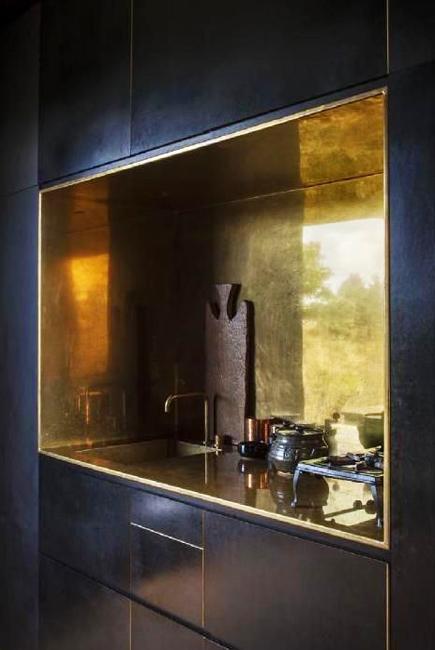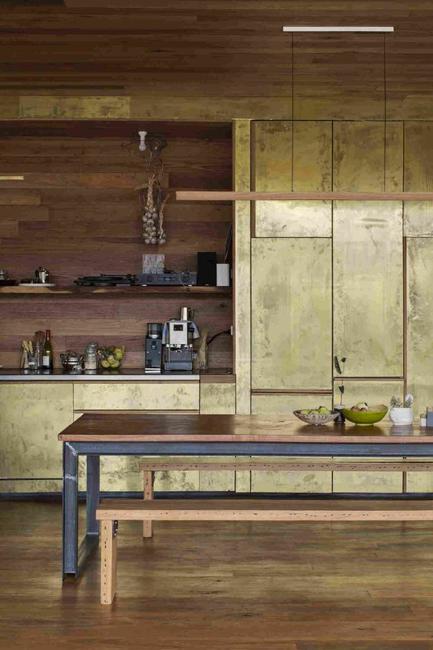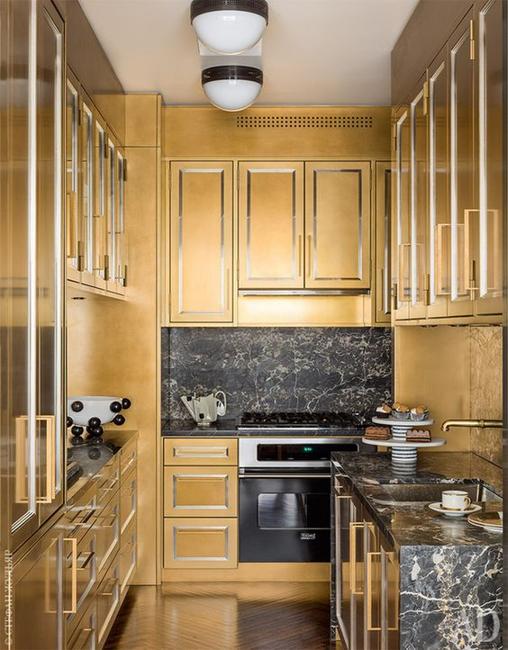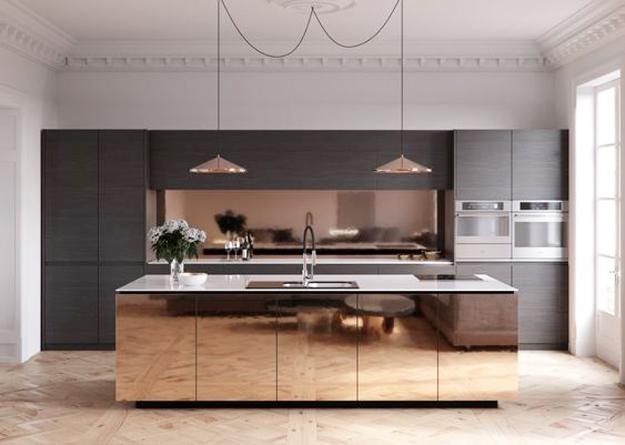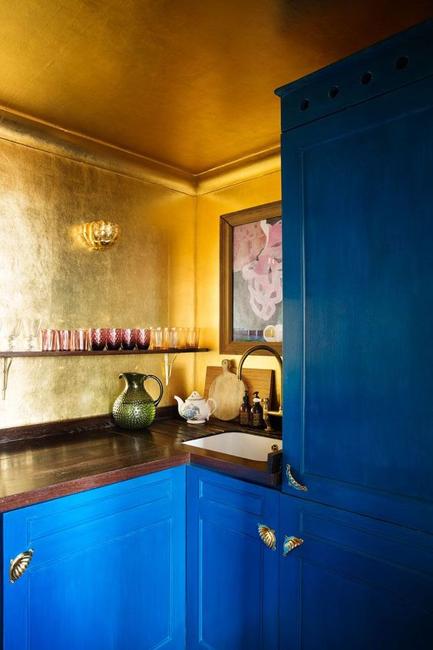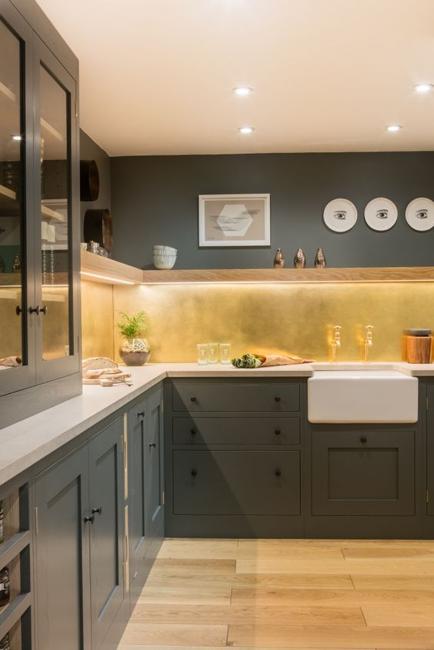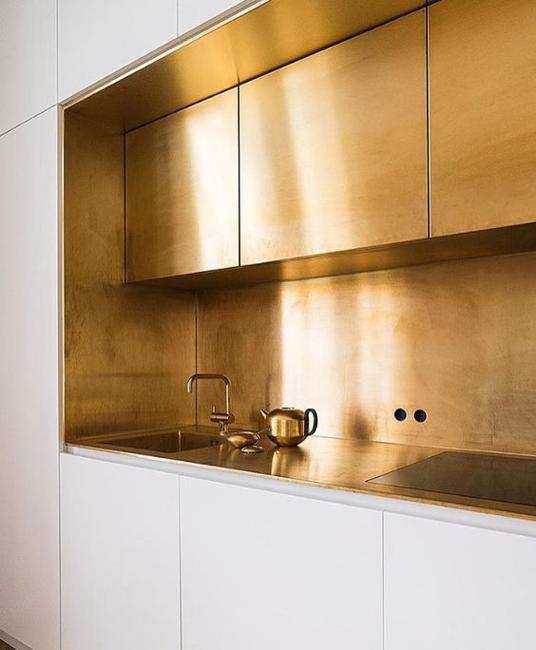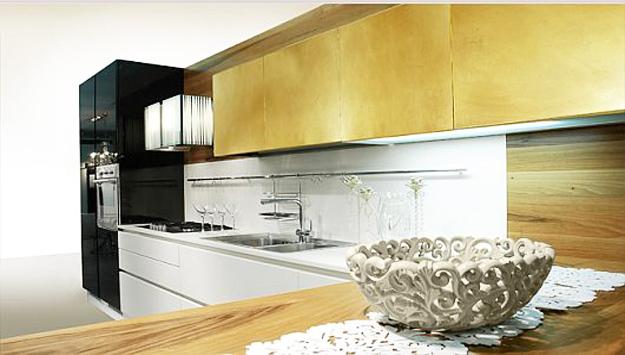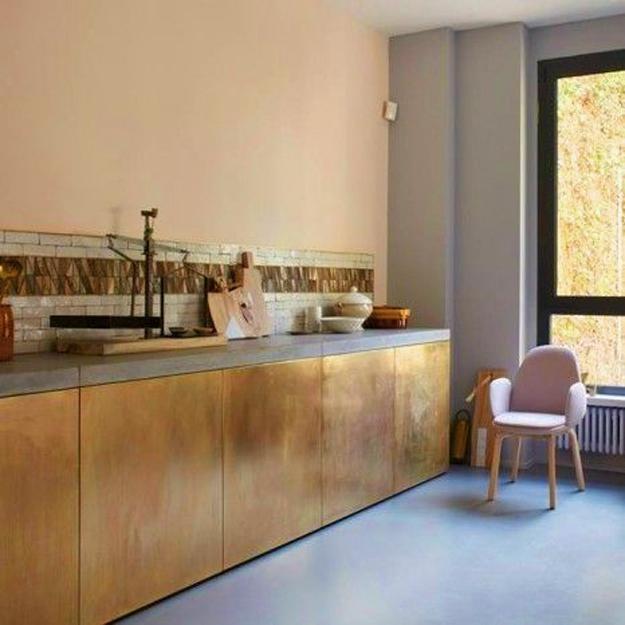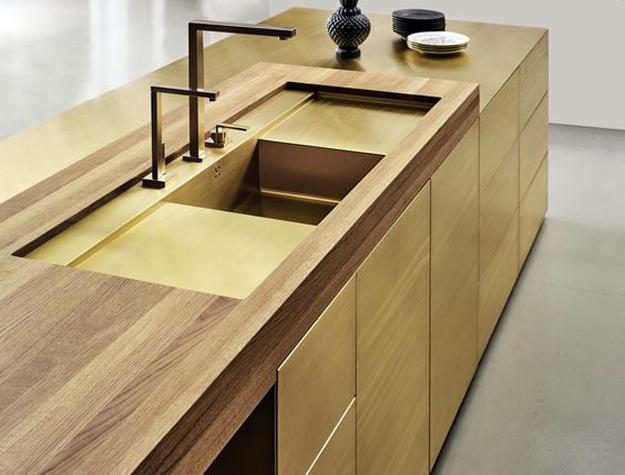 Warm metal accents are easy to incorporate into modern kitchen designs. Metal lamps, hardware, metal tiles, elements of kitchen designs will...
and enjoy free articles sent to your inbox